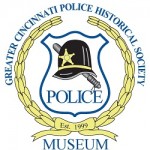 The Greater Cincinnati Police Museum
"Preserving the History of Law Enforcement in the Greater Cincinnati Area"
---
Police Chief Orval James Johnson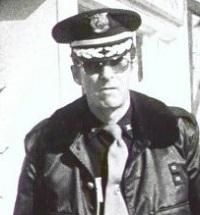 Orval was born September 5, 1938 in Kentucky to Robert Leslie J. and Elizabeth Mae (Perry) Johnson, Sr.  He attended Holmes High School and graduated in 1957.
After graduation, Orval joined the United States Marine Corps and, on October 25, 1957 completed Individual Combat Training at Camp Pendleton.  He served during the Vietnam War and was promoted multiple times.  Staff Sergeant (E-6) Johnson was honorably discharged in 1966 with an Expert Rifleman medal (M-14), Marksman Pistol medal (.45 Automatic Colt Pistol), National Defense Service Medal, and Good Conduct Medal.
He continued to serve, after coming home, in law enforcement.  By 1972, he had been promoted to Lieutenant.  During December 1972, he acted as Chief when Chief Rust became ill.  By February 1973, Erlanger City Council appointed him Acting Police Chief.  He was promoted to Chief of Police on October 17, 1973.  Chief Johnson retired in 1986 with three decades of service to his country and community.
He was also a Kentucky Colonel.
Chief Johnson passed away unexpectedly on Thursday, April 9, 2020 at the age of 81.
He was preceded in death by his brothers, Robert L. Johnson, Jr. and Theodore M. Johnson, and half-brother, Rodney Johnson.  Chief Johnson is survived by his wife of 57 years, Janetta Ann (Ward) Johnson; children, Robin Leslie (Michael) Johnson-Wilson and James Robert Johnson; grandchildren, Kody Rhyse Johnson and Madeline Elizabeth Johnson; siblings, Kenneth (Rita) Utzinger, Dixie King (Gerald) Babb, and Mary Lou (Tommy) Meadows; and half-siblings, Carroll (Angela) Johnson, David Johnson, and Leslie Johnson.
UPDATE
A committal ceremony will be held at 10 a.m. on Wednesday, June 24, 2020 at Kentucky Veterans Cemetery at 205 Eibeck Lane in Williamstown.
© 2020 – All rights reserved to LT Stephen R. Kramer RET and the Greater Cincinnati Police Museum