Police Chief Dennis Wayne Harden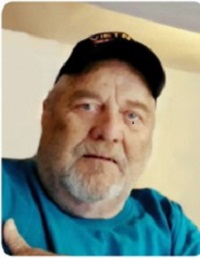 Dennis was born May 1, 1949 in Corbin, Kentucky to Wayne and Orphia (Middleton) Harden.
After high school, he joined the United States Navy during the Vietnam War.
After military service, Dennis joined the Middletown Police Department as a Reserve Police Officer and served there for ten years.  He also served as the Chief of Police for the Village of Somerville (no longer incorporated).
Chief Harden then went to work for the Security Department at Armco Steel Corporation.  After eleven years, he retired during 1991.
He was also a life-member of American Legion Post #218.
Chief Harden died in his home in Trenton on December 6, 2020.  He was 71.
He was predeceased by his brothers, Johnny Hager, Wayne Mott, and Richard Stewart. Chief Harden is survived by his children, Tina (Jeremy) Taylor, Tami (Larry) Weatherholt, and Tim (Lyndsey) Harden; grandchildren, Chelsie, Jacob, Averi, Colton, Aloria, Layla, Kiersten, Kaitlyn, and Kurtis; great-grandson, Parker; former wife, Sandy (Johnson) Haller; and siblings, Fred (Della) Harden, Don (Pam) Harden, David (Kathy) Harden, Nathan (Dana) Harden, Danny (Mary Nell) Harden, Joyce Mount, Judy Sexton, Joan Applegate, and Jenny Anderson.
Visitation will be held 5 to 6 p.m. on Wednesday, December 9, 2020, at Wilson-Schramm-Spaulding Funeral Home at 3805 Roosevelt Boulevard in Middletown.  A memorial service will be held at 6 p.m. with Pastor Jeff Marshall officiating.  Military honors will also be provided.  COVID contingencies will be observed throughout.
Memorials may be made to the American Cancer Society, 4540 Cooper Rd., Suite 100, Cincinnati, OH 45242.
© 2020 – All rights reserved to LT Stephen R. Kramer RET and the Greater Cincinnati Police Museum