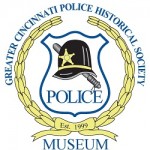 The Greater Cincinnati Police Museum
"Preserving the History of Law Enforcement in the Greater Cincinnati Area"
---
Major Shirley Edward Withrow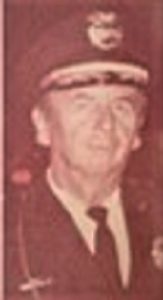 Edward was born January 20, 1921 in Charleston, West Virginia, one of seven children born to Fletcher and Lottie Withrow. He attended Middletown High School and played baseball and football.
In February 1942 he was living at 402 McKinley Street, Middletown, Ohio and his nearest relative was his mother.  On May 3, 1942, he enlisted in the US Coast Guard, serving during World War II in both the Atlantic and Pacific military operations, including combat in the South Pacific.
Following the war, Edward joined the Middletown Police Department as a patrolman.  He resigned four years later.
He relocated to Florida where he served as a police officer for over 20 years, retiring as Major with the North Miami Beach Police Department.
Major Withrow died in his Delray Beach, Florida home on November 22, 2020 at the age of 99.
Major Withrow is survived by his wife of 43 years, Millie Withrow; son, Alan Withrow; and many grandchildren and great grandchildren.
A private service was held December 1, 2020 at the National Cemetery in Lake Worth, Florida.
Donations may be made to the West Palm Beach Veteran's Administration Medical Center.
© 2020 – All rights are reserved to LT Stephen R. Kramer RET and the Greater Cincinnati Police Museum