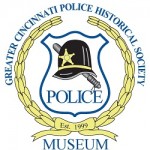 The Greater Cincinnati Police Museum
"Preserving the History of Law Enforcement in the Greater Cincinnati Area"
---
Patrolman Kellie Angus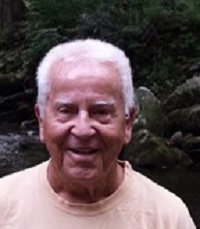 Kellie was born June 16, 1924, the last of four children born to Virginians, Robert Kelly. and Christine H.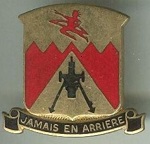 (Cash) Angus.  He attended Woodward High School.
After Pearl Harbor, Kellie's brothers had gone to war with the United States Marine Corps and Army.   Kellie registered for the draft two weeks after turning eighteen but, as the youngest child, he was proscribed from entering military service without the signatures of his parents.  When that ban was lifted, Kellie joined the United States Army on January 9, 1943.  He attended training at Camp McCoy, Wisconsin, in Salina, Kansas, and at Camp Campbell, Kentucky before shipping off to Germany and serving in the 253rd Armored Field Artillery Battalion as a Jeep Driver, then Truck Driver, Tank Driver, and Half-Track Driver.  Technician 5th Grade Angus was honorably discharged on January 4, 1946.
Kellie joined the Cincinnati Police Division on February 28, 1954 as a Police Recruit.  On May 3, 1954, he was promoted to Patrolman, issued Badge 115, and assigned to District 2 (314 Broadway).  He was rotated to District 4 (754 West Fifth Street).  Patrolman Angus transferred to Vice Control Bureau on April 17, 1960.  Four years later, he returned to District 2.  During 1969, District 2 personnel merged into District 1 (310 Lincoln Park Drive).  On September 5, 1971, Patrolman Angus transferred to Traffic Section (314 Broadway).  He also served in Detention Section (City Hall), Court Section (222 East Central Parkway), Communication Section (310 Lincoln Park Drive), and Personnel Section.  Police Officer Angus retired on March 30, 1979 with 28 years of service to his country and community and 19 letters of appreciation and/or commendation, including eight from the office of Police Chief.
Patrolman Angus died in the comfort of his home, surrounded by his daughters, on October 24, 2020 at the age of 96.  We believe he was the oldest retired Cincinnati police officer at the time of his death.
He was predeceased by his wife, Betty J. Angus, and siblings, Robert Angus, Earl Angus, and Virginia "Sis" Angus.  Patrolman Angus is survived by his daughters, Kellie Beth Angus and Amy Lynn Angus, and granddaughter, Nicole Mahan.
Due to COVID, his funeral service will be private at the convenience of the family.
© 2020 – All rights reserved to LT Stephen R. Kramer RET and the Greater Cincinnati Police Museum