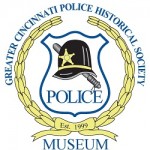 The Greater Cincinnati Police Museum
"Preserving the History of Law Enforcement in the Greater Cincinnati Area"
---
Patrolman Jack A. Gates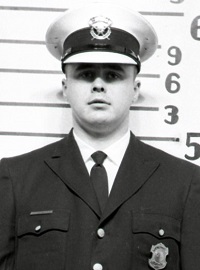 Jack was born September 18, 1944 to Alfred J. and Mary E. (Tilbury) Gates.  He attended Purcell High School, graduating during June 1962, then the University of Cincinnati until February 1963.
From May to September 1963, Jack delivered ice for the City Products Corporation.  He then worked for United Artist until February 1964; drove a delivery truck for the 7-Up Bottling Company until June 1964; and a draftsman at General Electric in Evendale.  While working as a draftsman, he married Margaret Blessing, an office worker, during 1965.
Jack joined the Cincinnati Police Division as a Police Recruit on November 19, 1967.  On February 25, 1968 he was promoted to Patrolman, issued Badge 543, and assigned to District 5 (1012 Ludlow Avenue).  On February 25, 1973 he transferred to District 1 (310 Lincoln Park Drive).  Four years later, he transferred to District 4 (4150 Reading Road).  On September 21, 1979, Police Officer Gates resigned to pursue another career.  He had served Cincinnati for almost 22 years of service and earned nine letters of appreciation and/or commendation.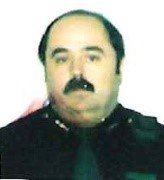 On May 5, 1983 Officer Gates was sworn in by Hamilton County Sheriff Lincoln J. Stokes as a Corrections Officer II and assigned to the Inmate Admission Section at the Community Corrections Institution (CCI).  His respect among his peers was such that they call him "Sarge" and his supervisors repeatedly hailed him as performing exceptionally well in all assignments.  Corrections Officer Gates resigned in March 17, 1994.
He retired from Procter & Gamble.
Officer Gates died on June 3, 2020 at the age of 75.
He was predeceased by his sister Janet Lee Magnus (2019).  Patrolman Gates is survived by his wife of 54 years, Margaret "Peggy" (Blessing) Gates; children, Laura (Bob) Rockstroh and Mark (Liz) Gates; grandchildren, Emily Rockstroh, Erin Rockstroh, Robbie Rockstroh, and Mia Gates; and sisters, Judy Voet and Jill (Keith) Crutcher.
A Mass of Christian Burial was held  on Wednesday, June 10, 2020 at St. Philip the Apostle Church in Morrow.
© 2020 – All rights are reserved to LT Stephen R. Kramer RET and the Greater Cincinnati Police Museum