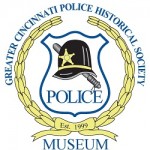 The Greater Cincinnati Police Museum
"Preserving the History of Law Enforcement in the Greater Cincinnati Area"
---
Patrolman Daniel C. Jackson Sr.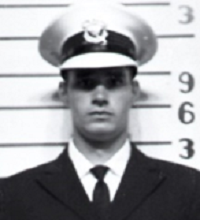 Dan was born June 4, 1947 to Edward Clarence and Eleanor (Davis) Jackson of Taylor's Creek.  He attended Oak Hills High School and graduated during 1965.
Dan joined the Cincinnati Police Division as a Police Cadet on March 24, 1968.  Cadet Jackson simultaneously attended the University of Cincinnati, majoring in Police Science. He was promoted Police Recruit on June 9, 1969, having already been in the Recruit Class when he turned 21.  He was promoted to Patrolman on June 30, 1968, issued Badge 309, and assigned to District 2 (314 Broadway).  Patrolman Jackson, on January 1, 1970, left the Police Division for other employment.
Patrolman Jackson died suddenly on February 15, 2020 at age 72.
He was predeceased by his parents and a brother, Richard "Dick" Jackson.  Patrolman Jackson is survived by his wife of 49 years, Brenda (Wright) Jackson; children, Tanya Duffy, Regina Friend, and Daniel C. Jackson, Jr.; grandchildren, Ashley Hacker, Matthew Friend, Tiffany Craven, and Alex Duffy; great-grandchildren, Haylie Hacker, Jordan Hacker and Makena Friend; and brother, Edward Jackson.
A Celebration of Life will be held Sunday, March 1, 2020 at 1 p.m. at the Pinnacle Pointe Clubhouse at 5751 Signal Pointe Drive.
© 2020 – All rights reserved to LT Stephen R. Kramer RET and the Greater Cincinnati Police Museum