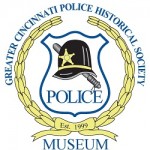 The Greater Cincinnati Police Museum
"Preserving the History of Law Enforcement in the Greater Cincinnati Area"
---
Major James R. Dattilo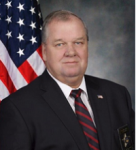 Jim was born October 3, 1943 in Cincinnati to Jerome Dattilo III and Ethel (Doherty) Dattilo.
Jim joined the United States Army in 1963, during the buildup to and after ground troops were committed to the Vietnam War.  He in the Military Police and as a paratrooper and was honorably discharged in 1966.
Jim joined the Hamilton County Sheriff's Office on October 24, 1968 as a Patrolman and graduated from the Norwood – Hamilton County Police Academy on April 24, 1969.  He was assigned to the far west beat of the County.  On March 7, 1973 he and Patrolman Ramon Hoffbauer were installed as Vice Presidents of the Hamilton County Sheriff's Patrol chapter of the Ohio Civil Service Association.  During March 1977, he was promoted to Patrol Officer 2 (now Corporal) and remained in the Patrol Division.  He transferred to the Regional Enforcement of Narcotics Unit as a Detective where he and the unit attained legendary status.  During February 1991 he was promoted to Administrative Assistant and performed the duties of Internal Investigations.  During January 1994 he was promoted to Division Commander of the Records Division.  Major Dattilo retired during January 2013 with 48 years of service to the country and county, under Sheriffs Fricker, Stokes, and Leis, and numerous commendations from citizens, law enforcement agencies, and prosecutors.
Before and since retirement, Major Dattilo was a mainstay at the Hamilton County Police Association steak fries at Sharon Woods.
Major Dattilo passed away on Wednesday, January 15, 2020 at the age of 76.
He was predeceased by his daughter, Anna Dattilo, and siblings, Judy Feie and Jerry Dattilo.  Major Dattilo is survived by his wife of 25 years, Debbie Dattilo; daughter, Lauri (Bob) King; stepdaughter, Kristina (Brad) McKay; and grandchildren, Tyler King, Tony King, Brandon Nuttle, Austin McKay, and Allie McKay.
Visitation will be held 4 to 7 p.m. on Tuesday, January 21, 2020 at the Mihovk-Rosenacker Funeral Home at 5527 Cheviot Avenue.  A Mass of Christian Burial will be celebrated at 10 a.m. on Wednesday, January 22, 2020 at the Sacred Heart Church at 2733 Massachusetts Avenue.  Internment will follow at St. Joseph New Cemetery.
Memorials may be made to the Alzheimer's Association or the Order Sons and Daughters of Italy in America, Lodge #1191.  This obituary will be updated at Police-Museum.org as information is received.
© 2019 – All rights reserved to LT Stephen R. Kramer RET and the Greater Cincinnati Police Museum