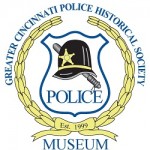 The Greater Cincinnati Police Museum
"Preserving the History of Law Enforcement in the Greater Cincinnati Area"
---
Louis P. Metcalfe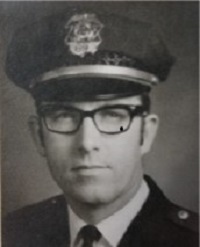 Louis was born September 11, 1932 in Ohio to Finley and Sarah (Flannery) Metcalfe.  He attended Hamilton High School where he participated in Hi-Y, Football, Art Club, U.S. History Club, Homecoming Art Chairman, Biology Club, and Chant Staff.  He graduated in 1952.
After high school, Louis joined the United States Navy during the Korean War and served most of his tour on the Parris Island Marine Corps base.
Louis joined the Hamilton Police Department on August 23, 1954 and issued Badge 69.  Patrolman Metcalfe retired September 30, 1984 with 33 years of service to his country and community.
Metcalfe died on October 29, 2020 in Florida at the age of 88.
On November 6, 2020, Hamilton Police Chief Craig R. Bucheit ordered a seven-day mourning period effective until November 12, 2020, during which all Hamilton officers will drape their badges with mourning ribbons.
At 1:30 p.m. on November 20, 2020, a military ceremony will be held at the Bushnell National Cemetery Ceremonial Assembly Area in Bushnell, Florida.
© 2020 – All rights reserved to LT Stephen R. Kramer RET and the Greater Cincinnati Police Division