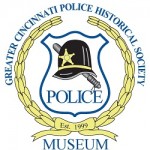 The Greater Cincinnati Police Museum
"Preserving the History of Law Enforcement in the Greater Cincinnati Area"
---
Deputy Sheriff Richard Lynn "Rick" Wickman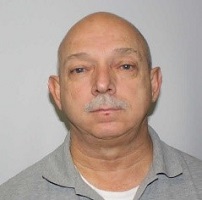 Rick was born December 31, 1951 in Cincinnati to James Bernard and Lillian "Tootie" (Callaway) Wickman.  He attended Taylor High School and graduated in 1971.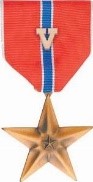 Also in 1971, he enlisted in the United States Army.  He married Candice Mullins in July 1972.  Rick made a career of the Army, fought in the Vietnam War and Desert Storm, and earned a Bronze Star.  Sergeant Major Wickman retired in July 1999.
Two month later, he joined the Hamilton County Sheriff's Office as a Corrections Officer on September 15, 1999.  Deputy Wickman retired from the Correction Division on July 31, 2015 with 44 years of service to his country and county and more than sixty letters of commendation and/or appreciation from from citizens, elected officials, corporations, universities, and schools.
Rick passed away on March 11, 2020, at the age of 68.
He is survived by his wife of 47 years, Candice M. (Mullins) Wickman; sons, Hamilton County Sheriff's Deputy Chad (Katie) Wickham, and Ohio State Highway Patrolman Sean (Kristin) Wickman; grandchildren, Jacob Wickman, Harleigh Wickman, Logan Wickman, Emily Wickman, and Jamie Wickman; and siblings, Cindy (Roy) Tenhundfeld, Carolyn Bartley, and Janet (John) Gallant.
Visitation and funeral services were held March 20, 2020 at the Dennis George Funeral Home in Cleves.
Memorials may be made to the Wounded Warrior Project,
© 2020 – All rights reserved to LT Stephen R. Kramer RET and the Greater Cincinnati Police Museum