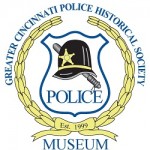 The Greater Cincinnati Police Museum
"Preserving the History of Law Enforcement in the Greater Cincinnati Area"
---
Deputy Kevin E. Carney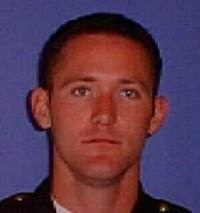 Kevin was born June 1, 1971 to Cincinnati Police Officer Michael J. and Jacqueline Carney.  He attended Elder High School where he wrestled and graduated in 1989.  He then joined the United States Coast Guard.
Kevin was appointed by Sheriff Simon Leis, Jr. to the position of Corrections Officer on June 16, 1994. He graduated from the Sheriff's Office Corrections Academy on July 29, 1994.  He went on to graduate from the Sheriff's Office Patrol Academy on January 04, 2002, earning an Ohio Basic Peace Officer Certificate. Deputy Carney worked throughout the Corrections Division with his last assignment in Intake at the Hamilton County Justice Center. According to Deputy Carney's employee evaluations he adapted very quickly to any new assignment given to him, was always willing to assist others, and was deeply knowledgeable of the day-to-day operations of Intake. He had a good rapport with his fellow officers and always looked sharp in uniform. He was selected as a training officer and was a member of the Sheriff's Office Honor Guard.
During January 2004, Deputy Carney was involved in a severe auto accident which left him paralyzed from the waist down, forcing him to medically retire from the Sheriff's Office on September 1, 2004 with fourteen years of service to his country and county.
Deputy Carney died unexpectedly on August 2, 2020.
He was predeceased by his father, Police Officer Michael J. Carney (Retired) in 2012. Deputy Carney is survived by his son, Tyler Carney; mother, Jacqueline Carney; grandmother, Doris Koons; brother Hamilton County Sergeant Michael S. Carney; sister-in-law, Kim; uncle, Cincinnati Police Sergeant Timothy (Stacie) Carney, and two nephews, Hamilton County Deputy Michael M. Carney and J.R. Carney.
Visitation will be held 5:30 to 6:30 p.m. on Tuesday, August 18, 2020 at the Spring Grove Funeral Home at 4389 Spring Grove Avenue.  A funeral service will immediately follow.
In lieu of flowers, donations can be made to the National Kidney Foundation of Greater Cincinnati, 615 Elsinore Pl., STE 400, Cincinnati, OH 45202.
© 2020 – All rights are reserved to LT Stephen R. Kramer RET, AA Keith Clepper, and the Greater Cincinnati Police Museum
Pl., STE 400, Cincinnati, OH 45202.