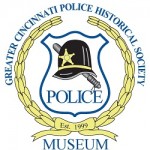 The Greater Cincinnati Police Museum
"Preserving the History of Law Enforcement in the Greater Cincinnati Area"
---
Court Constable Gary George Thom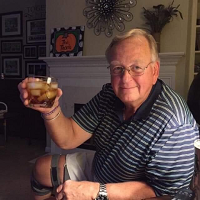 Gary was born December 24, 1947 in Cincinnati to Dr. James Charles Thom and June (Kemping) Volker.  He attended Elder and Western Hills High Schools and played football at both and golf at the latter.  He graduated in 1967 from Western Hills and later received an honorary degree from Elder High School.
During 1969, Gary joined the United States Army, served as an engineer in the 28th Artillery Unit, and was honorably discharged as a Sergeant in 1976.
Gary worked for Stevenson Printing Company.  He was diagnosed with Prostate Cancer about 2012 and continued working until retirement age in 2014.
For a time, Gary worked as one of the first police officers at Hidden Valley, a private residential community in Dearborn County.
Gary joined the Hamilton County Court of Common Pleas as a Constable in Judge Robert Ruehlman's court and continued as long as his health allowed.  Before and after his health deteriorated, he made hundreds of rosaries and "Thin Blue Line" bracelets for the purpose of giving them away.
For much of his adult life, Constable Thom was also a member of the Fraternal Order of Police Associates Lodge #4 and most recently served as it's Sergeant at Arms.  He also served as President of the Elder High School Alumni Association.
Constable Thom earned the gratitude and respect of all involved in his many endeavors and a reputation for excelling in each of those endeavors.
He finally lost his battle to cancer during the evening of June 20, 2020 at the age of 72.
He is predeceased by his brother, James Anton Thom, and brother-in-law, Terry (Judy) Walsh.  Constable Thom is survived by his wife of 47 years, Kathleen A. (Walsh) Thom; daughters, Shannon (Scott) Kober and Megan (Kit) Hoffman; grandchildren, Sean Kober, Caitlyn Kober, Ryan Kober, Logan Kober, JT Hoffman, Joey Hoffman, and Jackson Hoffman; siblings, Terry (Fred) Rizzo and Holly (Nick) Scheper; and siblings-in-law, Maureen (Tony) Caminiti, Tim (Sue) Walsh, Peggy (Rod) Caminiti, Sue (Den) Tabler, and Michael Walsh.
A visitation will be held 5 to 7 p.m. on Friday, June 26, 2020 at Radel Funeral Home at 650 Neeb Road.  A Mass of Christian Burial will be celebrated at 10:30 a.m. on Saturday, June 27, 2020 at Our Lady of Lourdes Church at 2832 Rosebud Drive.  Interment will follow at St. Joseph (Old) Cemetery.
Memorials may be made to the Sophie's Angel Run, 5924 Bridgetown Road, Cincinnati, OH  45248 or Elder High School General Scholarship Fund, 2900 Vincent Avenue, Cincinnati, OH  45205 or a charity of your choice.
© 2020 – All rights reserved to LT Stephen R. Kramer RET, PS Daniel Mitchell RET, and the Greater Cincinnati Police Museum