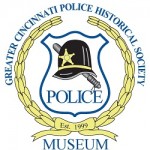 The Greater Cincinnati Police Museum
"Preserving the History of Law Enforcement in the Greater Cincinnati Area"
---
Clerk Typist III Judith Marie "Judy" (Dattilo) Overman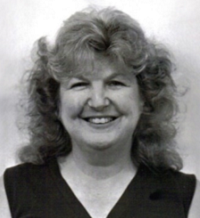 Judy was born April 29, 1942 to Fred Vincent and Palma Viola (Minella) Dattilo.  She attended Mother of Mercy and Western Hills High Schools, graduating in 1960.
She began working as a receptionist for a Delhi dentist in 1962.  Four years later, she switched to a Westwood dentist.  After a break for maternity leave, she went back to work as a medical transcriber/receptionist for a Mt. Auburn physician.  During 1973 she switched to a Western Hills physician.
Judy joined the Cincinnati Police Division during February 1975 as a Clerk Typist I in the Training Section (Cincinnati State College); a position funded by a federal Department of Labor Public Service Employment (PSE) grant.  She transferred to Communications Section (310 Ezzard Charles Drive) September 1976.  The PSE grant terminated at the end of 1978.
Judy took a bookkeeper position at Grady Realty on Anderson Ferry.
Judy rejoined the Division on September 2, 1979 as a Clerk Typist II and assigned to Police Personnel / Recruiting.  Clerk Typist II Overman also served in the Chiefs Office (1981, 1986) and Youth Aid Section (1985).  On November 30, 1986 she was promoted to Police Technician and transferred to the Traffic Unit (314 Broadway).  Police Tech Overman transferred to the Park Unit (Mt. Airy Woods) in September 1989.  On February 17, 2013, she was reclassified as a Clerk Typist III and transferred to the Canine Detection Squad of the Neighborhood Policing Administration.  A review of her annual evaluations will confirm that she was a steady employee and a delight to work with and had an infectious laugh.  Clerk Typist III Overman retired January 1, 2014 with 38 years of service over 39 years and three letters of appreciation and/or commendation, including a Chief's Commendation in 1993.
Of late, for several months, she experienced a few medical challenges.  She then suffered a brain bleed.  Clerk Typist III Overman passed away comfortably at University Hospital on Saturday, February 22, 2020.  She was 77.
Clerk Typist III Overman was survived by her daughter, Amy Overman (Michael Ammann); granddaughter, Hailey Lemire; and sister, Kathleen (Charlie) Bowie.
Cryptside prayers were held at the St. Joseph Old Cemetery, 3819 W. 8th Street on Friday, February 28, 2020.
Memorials may be made to: STAF (Save The Animals Foundation), San Antonio Church, or St Jude Children's Hospital.
© 2020 – All rights reserved to LT Stephen R. Kramer RET and the Greater Cincinnati Police Museum