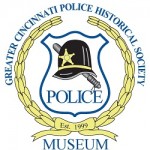 The Greater Cincinnati Police Museum
"Preserving the History of Law Enforcement in the Greater Cincinnati Area"
---
Captain Robert Donald  Belleman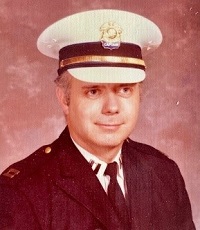 Bob was born August 25, 1936 in Kenton County, the oldest of two children born to Herbert Donald and Irish immigrant Ellen "Nellie" Finbar (Woodrofe) Belleman.  By the time he was three years old, the family moved to Evanston and at five to Norwood.
Bob joined the Norwood Police Department on July 1, 1960 as a Patrolman.  On March 19, 1973 he was promoted to Sergeant and on December 2, 1976 to Lieutenant.  Lieutenant Belleman headed up the Criminal Investigation Section.  He continued in that role as a Captain, having been promoted again on June 28, 1978.  Captain Belleman also served as Patrol Commander.  Captain Belleman retired December 4, 1987 with several letters of appreciation and/or commendation, including two from Clermont and Hamilton County Sheriffs.
During February 1989, the City of Norwood contracted with Captain Belleman to command the Norwood police, fire, and EMS communications center.  He continued in that capacity until April 1998 when he finally retired after having served his community 36 years.
Captain Belleman died on Sunday, July 12, 2020 at the age of 83.
He was predeceased by his brother, Michael Belleman, a Norwood firefighter.  Captain Belleman is survived by his wife of 61½ years, Martha Anne (Peters) Belleman; children, Ken (Kathleen) Belleman, Karen (Larry) Kuhlman, Keith (Joan) Belleman, and Colleen (Kyle Esch) Rump; thirteen grandchildren; and sister-in-law, Ruth Belleman.
A visitation will be held 9:00 to 10:30 a.m. on Thursday, July 16, 2020 at the Naegele, Kleb and Ihlendorf Funeral Home at 3900 Montgomery Road.  A Mass of Christian Burial will follow at Holy Trinity Church for immediate family only.  Internment will occur at 12:30 p.m. at Gate of Heaven Cemetery.
Memorials may be made to the Alzheimer's Association.
© 2020 – All rights reserved to LT Stephen R. Kramer RET and the Greater Cincinnati Police Museum