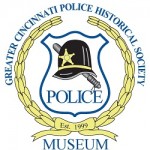 The Greater Cincinnati Police Museum
"Preserving the History of Law Enforcement in the Greater Cincinnati Area"
---
Assistant Chief Daniel Joseph Plavsic, Jr.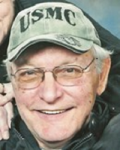 Joe joined and retired from the Campbell County Police Department.  He had also served on the Dayton and Falmouth Departments and served as Assistant Chief for the Alexandria Police Department.
He was also past Captain of Dayton Fire Department.
Assistant Chief Plavsic passed away in his home on March 1, 2020 at the age of 77,
He was preceded in death by his wife; Susan (Emmich) Plavsic; son, Daniel Plavsic Jr; siblings, Dorothy Kerinuk, Mary Ann Plavsic, Robert Plavsic, and Irvin Plavsic; and his granddaughter, Lisbeth Plavsic. Assistant Chief Plavsic is survived by his daughters; Katrina (Jeff) Strange, Chanda Fischer, Jane Nicole Plavsic, Jun Plavsic, Rachel Long, and Keturah Plavsic; son, India Plavsic; ten grandchildren; and six great-grandchildren.
Visitation will be held 10 a.m. to 12 p.m. on Friday, March 6, 2020 at Cooper Funeral Home.  A funeral service will be held at 12 p.m. Burial will immediately follow in Evergreen Cemetery.
© 2020 – All rights reserved to LT Stephen R. Kramer RET and the Greater Cincinnati Police Museum