CPD Employment Extant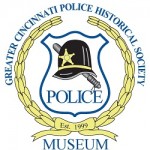 The Greater Cincinnati Police Museum
"Preserving the History of Law Enforcement in the Greater Cincinnati Area"
---
CINCINNATI POLICE EMPLOYEE EXTANT or 46,000 YEARS OF EXPERIENCE.
There are more than 2,300 men and women who have provided the law enforcement needs for the City of Cincinnati and who are still around to talk about it.  More than half are still working.  The average tenure for all is 19.98 years.  We are certain there are past members unaccounted for, bringing the total well over 46,000 years.
This data set has been compiled over twenty years of pulling data from numerous sources.  We have received at least a hundred requests over the years to put it on our website.  We believe we have done so without disclosing confidential or personal information.
Due to the number of disparate sources and the numerous ways it has been massaged, there are many errors and some omissions.  We would appreciate your sending an email to Historian@Police-Museum.org when you find one (or ten).
One thing that we believe to be 98% or more accurate is that these people are alive.  We have provided their original appointment dates, recruit class numbers (for sworn), and the last rank they held.  Every datum is searchable or can be ranked from A-Z or earliest to latest.
---
Updated on 07/09/2021
| MAIN AGENCY | LAST RANK | NAME | APPOINTED | CLASS |
| --- | --- | --- | --- | --- |
| | | | | |
| CinPD | CT3 | ABRAMS, DEVLIN S. | 1999-10-31 00:00:00 | 0 |
| CinPD | PO | ABRAMS, GUY V. | 1996-07-07 00:00:00 | 82 |
| CinPD | PO | ABRAMS, KELLI J. | 1999-07-11 00:00:00 | 88 |
| CinPD | PO | ABT, MYLES J. | 2017-11-05 00:00:00 | 0 |
| CinPD | SGT | ADAMS, BRENT N. | 2002-08-18 00:00:00 | 93 |
| CinPD | SPEC | ADAMS, JAMES L. | 1999-01-10 00:00:00 | 87 |
| CinPD | SGT | Adams, Rand C. | 1980-03-02 00:00:00 | 64 |
| CinPD | PO | ADAMS, REGINA P. | 2016-01-03 00:00:00 | 0 |
| CinPD | PO | ADAMSON, MICHAEL P. | 2014-05-11 00:00:00 | 0 |
| CinPD | PO | ADER, JASON W. | 2002-08-18 00:00:00 | 93 |
| CinPD | ADMT | ADKINS, RHONDA K. | 2019-10-20 00:00:00 | 0 |
| CinPD | PO | AGBLEKE, KOFFI P | 2017-11-05 00:00:00 | 0 |
| CinPD | PO | AHLERS, ROBERT P. | 1993-11-14 00:00:00 | 78 |
| CinPD | PO | Ahlers, Thomas L. | 1964-03-23 00:00:00 | 42 |
| CinPD | SGT | ALBERT, SCOTT D. | 1989-10-08 00:00:00 | 72 |
| CinPD | PO | ALEXANDER, CYNTHIA | 1999-07-11 00:00:00 | 88 |
| CinPD | PO | ALEXANDER, GATSBY L. | 2002-02-17 00:00:00 | 92 |
| CinPD | CT3 | ALEXANDER, JOANN | 1984-12-16 00:00:00 | 0 |
| CinPD | PO | ALEXANDER, STEVEN C. | 2003-09-07 00:00:00 | 95 |
| CinPD | PO | ALLEN, BENJAMIN B | 2019-12-01 00:00:00 | 0 |
| CinPD | OD | ALLEN, GEORGE | 2013-06-23 00:00:00 | 0 |
| CinPD | FESDS | ALLEN, MALCOLM | 2007-08-26 00:00:00 | 0 |
| CinPD | PO | Allen, Mary E. | 1997-01-05 00:00:00 | 83 |
| CinPD | OD | ALTER, ANDREA M. | 2016-05-01 00:00:00 | 0 |
| CinPD | SGT | Ammann, Glenn | 1958-03-25 00:00:00 | 35 |
| CinPD | PO | AMMANN, MICHAEL E. | 1995-04-30 00:00:00 | 80 |
| CinPD | LTC | Ammann, Thomas R. | | 45 |
| CinPD | SGT | ANDERSON, DEMECO D. | 2001-08-19 00:00:00 | 91 |
| CinPD | PO | ANDERSON, LINDSAY T. | 2008-06-22 00:00:00 | 102 |
| CinPD | CT3 | ANDERSON, STEPHANIE L. | 2002-05-26 00:00:00 | 0 |
| CinPD | LT | Andres, Donald C. | | 0 |
| CinPD | LT | Andriot, Robert | 1952-01-27 00:00:00 | 23 |
| CinPD | CT2 | ANTHONY, CASARA A. | 2016-05-22 00:00:00 | 0 |
| CinPD | PO | ANTON, MARK J. | 2016-01-03 00:00:00 | 0 |
| CinPD | SGT | ANTWINE, RICHARD E. | 1991-09-15 00:00:00 | 75 |
| CinPD | SPEC | Argo, Daniel | | 0 |
| CinPD | LT | Arkenau, Daniel | | 0 |
| CinPD | SPEC | Arnold, Diane | | 0 |
| CinPD | PO | Arnold, Joseph E., III | 1972-07-30 00:00:00 | 57 |
| CinPD | FESDS | ARNOLD, LAWRENCE | 1988-03-06 00:00:00 | 0 |
| CinPD | PO | ARNOLD, LOUIS | 2008-06-22 00:00:00 | 102 |
| CinPD | PO | ARNOLD, LOUIS II | 2000-12-17 00:00:00 | 0 |
| CinPD | CSA | ARNOLD, MICHAEL A. | 2000-12-17 00:00:00 | 0 |
| CinPD | SGT | ASBURY, NATHAN L. | 2004-03-07 00:00:00 | 96 |
| CinPD | AOD | ASHWORTH, BRADLEY M. | 2016-06-12 00:00:00 | 0 |
| CinPD | SPEC | Atkins, Richard | 1952-01-27 00:00:00 | 23 |
| CinPD | SPEC | Ausdenmoore, David L. | 1981-07-05 00:00:00 | 66 |
| CinPD | PO | AVANT, RON J. | 1987-12-13 00:00:00 | 70 |
| CinPD | OD | AYERS, ASHLEY E. | 2016-01-03 00:00:00 | 0 |
| CinPD | PO | BACK, THOMAS J. | 2015-03-15 00:00:00 | 0 |
| CinPD | PO | Baglien, Sharon R. | 1980-05-11 00:00:00 | 65 |
| CinPD | LT | Bagot, Daniel | 1956-04-30 00:00:00 | 31 |
| CinPD | LTC | BAILEY, DAVID J. | 1987-07-05 00:00:00 | 69 |
| CinPD | PO | BAILEY, SAMUEL M. | 2019-12-01 00:00:00 | 0 |
| CinPD | SPEC | Baker, Donna (Robinson?) | 1989-10-08 00:00:00 | 72 |
| CinPD | PO | BAKER, KENNETH R. | 1996-01-14 00:00:00 | 81 |
| CinPD | SPEC | BAKER, LESA M. | 1990-10-21 00:00:00 | 74 |
| CinPD | 0 | Baker, William | | 0 |
| CinPD | PO | BALDRICK, TIMOTHY A., JR | 2016-12-04 00:00:00 | 0 |
| CinPD | PO | BALDWIN, RACHEL L. | 1998-01-11 00:00:00 | 85 |
| CinPD | SPEC | BALL, CRAIG L. | 1995-04-30 00:00:00 | 80 |
| CinPD | PO | BALL, JAMES R. | 2014-08-31 00:00:00 | 0 |
| CinPD | SPEC | Ball, Lawrence | 1969-11-23 00:00:00 | 53 |
| CinPD | 0 | Ballman, Kevin | | 0 |
| CinPD | PO | BALLMAN, KURT W. | 1991-09-15 00:00:00 | 75 |
| CinPD | E911 | BARBER, LAMIKA | 2016-01-03 00:00:00 | 0 |
| CinPD | CAPT | BARDUA, BRIDGET M. | 1996-07-07 00:00:00 | 82 |
| CinPD | PO | Bareswilt, Danny J. | 1980-03-02 00:00:00 | 64 |
| CinPD | PO | BARGE, JENNIFER A. | 2000-01-09 00:00:00 | 89 |
| CinPD | SGT | BARGE, MICHAEL R. | 1999-07-11 00:00:00 | 88 |
| CinPD | STKP | BARLAGE, SUE A. | 2012-05-13 00:00:00 | 0 |
| CinPD | PO | BARNES, DONITA L. | 1998-01-11 00:00:00 | 85 |
| CinPD | PO | Barnes, Jay D. | 1996-07-07 00:00:00 | 82 |
| CinPD | PO | BARNES, PHILECIA W. | 1981-07-05 00:00:00 | 66 |
| CinPD | CT2 | BARNES, VERONICA A. | 2016-01-03 00:00:00 | 0 |
| CinPD | PO | BARNETTE, DENNIS R. | 2003-02-16 00:00:00 | 94 |
| CinPD | SPEC | Barrett, Kevin | | 0 |
| CinPD | CT3 | BARRIER, KIMBERLY K. | 2005-02-27 00:00:00 | 0 |
| CinPD | PO | BARRY, CHRISTINE M. | 2006-04-23 00:00:00 | 0 |
| CinPD | SPEC | Barry, Richard G. | 1955-07-05 00:00:00 | 29 |
| CinPD | PO | BASFORD, AARON J. | 2019-01-13 00:00:00 | 0 |
| CinPD | SGT | Basham, John R. "Jack" | | 0 |
| CinPD | SGT | Bassett, Anthony | 1975-08-24 00:00:00 | 62 |
| CinPD | PO | Bastin, Troy A. | 1999-01-10 00:00:00 | 87 |
| CinPD | PO | Batchelor, Lawrence M. | 1972-10-29 00:00:00 | 58 |
| CinPD | PO | BATEMAN, KYLE | 2016-01-03 00:00:00 | 0 |
| CinPD | OD | BATES, CHARLES A. | 2016-01-03 00:00:00 | 0 |
| CinPD | SPEC | BATSCH, STEVEN T. | 1996-01-14 00:00:00 | 81 |
| CinPD | SGT | BATTISON, JEFFREY A. | 1996-01-14 00:00:00 | 81 |
| CinPD | SPEC | Battison, Peter | 1971-02-28 00:00:00 | 55 |
| CinPD | 0 | Battle, Curtis | | 0 |
| CinPD | LT | BAUER, DEBORAH A. | 1992-06-07 00:00:00 | 76 |
| CinPD | CRMA | BAURICHTER, DAMON V. | 2012-09-02 00:00:00 | 0 |
| CinPD | PO | Baxter Jr., Michael | 1998-01-11 00:00:00 | 85 |
| CinPD | LT | Beahr, William J. | 1952-09-15 00:00:00 | 24 |
| CinPD | PO | BEASLEY, BARRY D. | 1998-07-12 00:00:00 | 86 |
| CinPD | PO | BEASLEY, SCOTT | 1997-01-05 00:00:00 | 83 |
| CinPD | 0 | Beaver, Barbara | | 0 |
| CinPD | SPEC | Beaver, Charles | | 0 |
| CinPD | PO | Beavers, Darrell L. | 2001-08-19 00:00:00 | 91 |
| CinPD | SGT | BEAVERS, FRANK L., IV | 1999-01-10 00:00:00 | 87 |
| CinPD | PO | Beck, Gregory J. | 1972-07-23 00:00:00 | 62 |
| CinPD | PO | BECKER, JEROME L. | 1991-09-15 00:00:00 | 75 |
| CinPD | E911 | BECKER, ROBERT C. | 2016-01-03 00:00:00 | 0 |
| CinPD | PO | BEDINGHAUS, EDWARD T. | 2016-01-03 00:00:00 | 0 |
| CinPD | PO | BEEBE, CARL | 2014-05-11 00:00:00 | 0 |
| CinPD | SPEC | Beebe, Charles R. | 1974-09-08 00:00:00 | 60 |
| CinPD | SGT | BEECHLER, BRIAN M. | 1999-07-11 00:00:00 | 0 |
| CinPD | FESDS | BEITING, SARA | 2012-05-06 00:00:00 | 0 |
| CinPD | PO | BELL, CHARLES J. | 2002-08-18 00:00:00 | 93 |
| CinPD | SGT | Bell, Clifford B. | | 0 |
| CinPD | SGT | BELL, MICHAEL J. | 1996-07-07 00:00:00 | 82 |
| CinPD | SGT | BELL, WILLIAM D., Jr | 1990-10-21 00:00:00 | 74 |
| CinPD | PO | BELLAMAH, STEPHANIE P. | 1992-06-07 00:00:00 | 76 |
| CinPD | PO | BELTRAN, SAMANTHA A. | 2016-01-03 00:00:00 | 0 |
| CinPD | PO | BEMMES, KIMBERLY | 1993-11-14 00:00:00 | 78 |
| CinPD | SPEC | BEMMES, MARK A. | 1990-05-06 00:00:00 | 73 |
| CinPD | LT | BENDER, BRIAN A. | 1999-01-10 00:00:00 | 87 |
| CinPD | PO | BENDER, STEPHEN A. | 2001-01-07 00:00:00 | 90 |
| CinPD | SPEC | Bennet, William R. | 1960-01-11 00:00:00 | 38 |
| CinPD | ADMT | BENNINGTON, LISA R. | 2001-08-19 00:00:00 | 0 |
| CinPD | OD | BENTLEY, KAREN A. | 2016-01-03 00:00:00 | 0 |
| CinPD | SGT | Bepler, Arthur C. | 1960-05-29 00:00:00 | 38 |
| CinPD | SGT | BEPLER, MICHAEL C. | 1997-07-20 00:00:00 | 84 |
| CinPD | SGT | Bepler, Thomas | | 58 |
| CinPD | PO | Berger, Harry E. "Skip" Jr. | 1969-05-04 00:00:00 | 52 |
| CinPD | PO | Berger, Sharon M. | 1991-09-15 00:00:00 | 75 |
| CinPD | SCPA | BERINGHAUS, CRAIG K. | 2016-09-25 00:00:00 | 0 |
| CinPD | CT3 | BERNARDO, RENATO P. | 1989-05-28 00:00:00 | 0 |
| CinPD | ADMT | BERNING, MARYLOU I. | 1975-04-01 00:00:00 | 0 |
| CinPD | PO | Berry, Ralph Jr. | 1980-05-11 00:00:00 | 65 |
| CinPD | PO | BERTER, JOHN M. | 1991-09-15 00:00:00 | 75 |
| CinPD | SPEC | Bertram, Theodore J. | 1979-05-20 00:00:00 | 0 |
| CinPD | PO | BEST, KELLYANNE C. | 2002-02-17 00:00:00 | 92 |
| CinPD | SGT | Beuke, William | | 0 |
| CinPD | PO | Beyersdoerfer, Brenda S. | | 0 |
| CinPD | PO | Beyrer, Robert A. | 1992-06-07 00:00:00 | 76 |
| CinPD | PO | Bezdek, Bryce T. | 1999-07-11 00:00:00 | 88 |
| CinPD | PO | BICKNELL, NIKOLAS S. | 2019-12-01 00:00:00 | 0 |
| CinPD | CAPT | Biddle, Robert | | 0 |
| CinPD | PO | Biederman, David | 1964-03-23 00:00:00 | 42 |
| CinPD | LTC | Biehl, Richard | | 0 |
| CinPD | SPEC | Bien, Gregg | 1968-08-11 00:00:00 | 51 |
| CinPD | SGT | BIHL, CHRISTOPHER T. | 1997-07-20 00:00:00 | 84 |
| CinPD | SPEC | Bihr, William | 1953-04-12 00:00:00 | 25 |
| CinPD | PO | BILLINGSLEY, DANE A. | 2008-06-22 00:00:00 | 102 |
| CinPD | PO | BIRCH, ADARRYL L. | 2004-12-19 00:00:00 | 98 |
| CinPD | SGT | Bird, Edward | 1958-03-24 00:00:00 | 35 |
| CinPD | PO | BISCHOFF, ANTHONY R. | 2004-12-19 00:00:00 | 98 |
| CinPD | DIVMGR | BISHOP, AMITY | 2016-01-03 00:00:00 | 0 |
| CinPD | PO | BISHOP, KYLE R. | 2017-11-05 00:00:00 | 0 |
| CinPD | PO | BISHOP, QUENTIN P. | 2014-08-31 00:00:00 | 0 |
| CinPD | PO | BITTINGER, JUSTIN E. | 2014-05-11 00:00:00 | 0 |
| CinPD | PO | BLACK, PHILLIP | 1987-12-13 00:00:00 | 70 |
| CinPD | ACCT2 | Blackmon, Joan | 1965-09-05 00:00:00 | 0 |
| CinPD | PO | BLACKWELL, CARL H. | 1999-07-11 00:00:00 | 88 |
| CinPD | PC | BLACKWELL, JEFFREY | 2014-09-01 00:00:00 | 0 |
| CinPD | PO | BLANK, BARNABAS D. | 2007-06-17 00:00:00 | 101 |
| CinPD | SPEC | BLANKENSHIP, ROBERT L. | 1989-10-08 00:00:00 | 72 |
| CinPD | PO | Blazer, Jerry G. | 1981-07-05 00:00:00 | 66 |
| CinPD | 0 | Blevins, Edward Wayne | | 0 |
| CinPD | LT | Bley, Dale W. | | 0 |
| CinPD | PO | BLEY, ERIC R. | 2019-01-13 00:00:00 | 0 |
| CinPD | PO | BLEY, JASON W. | 1999-07-11 00:00:00 | 88 |
| CinPD | SPEC | BLEY, JEFFREY D. | 1995-04-30 00:00:00 | 80 |
| CinPD | SPEC | BLEY, TIMOTHY E. | 1996-07-07 00:00:00 | 82 |
| CinPD | PO | BLUE, EUGENIA L. | 1999-07-11 00:00:00 | 88 |
| CinPD | PO | BOCKENSTETTE, MICHELLE M. | 2014-08-31 00:00:00 | 0 |
| CinPD | SPEC | Boddie, Bernard C. | 1980-05-11 00:00:00 | 65 |
| CinPD | PO | BODE, MARK R. | 2000-01-09 00:00:00 | 89 |
| CinPD | PO | BODE, SCOTT C. | 1990-10-21 00:00:00 | 74 |
| CinPD | PO | Boelleke, William J. | 1980-03-02 00:00:00 | 64 |
| CinPD | SGT | Boertlein, John M. | 1981-07-05 00:00:00 | 66 |
| CinPD | PO | BOGGIO, FRANK A. | 2008-06-22 00:00:00 | 102 |
| CinPD | PO | BOHL, ROBERT E. | 2005-09-25 00:00:00 | 99 |
| CinPD | PO | BOHN, MATTHEW J. | 2019-12-01 00:00:00 | 0 |
| CinPD | SPEC | Bohnert, Kenneth H. | 1959-10-12 00:00:00 | 37 |
| CinPD | ADMT | BOIMAN, EUGENIA M. | 2016-01-03 00:00:00 | 0 |
| CinPD | SCPA | BOLSER, CHAD E | 2015-03-29 00:00:00 | 0 |
| CinPD | PO | BOLT, JAMES K. | 2002-08-18 00:00:00 | 93 |
| CinPD | PO | BOLTE, AMBER R. | 2005-09-25 00:00:00 | 99 |
| CinPD | SGT | BOLTE, BRIAN R. | 2002-02-17 00:00:00 | 92 |
| CinPD | LT | BOLTE, JASON M. | 1999-07-11 00:00:00 | 88 |
| CinPD | CAPT | Bolte, Michael H. | 1972-07-23 00:00:00 | 62 |
| CinPD | ADMT | BOMAR, RYAN K. | 2019-09-22 00:00:00 | 0 |
| CinPD | OD | BOMSKE, TIA C | 2016-06-12 00:00:00 | 0 |
| CinPD | PO | BONNER, COREY J. | 2004-12-19 00:00:00 | 98 |
| CinPD | PO | BONNER, FINNIS D. | 1987-12-13 00:00:00 | 70 |
| CinPD | E911 | BONNER, MARCIA J. | 2016-01-03 00:00:00 | 0 |
| CinPD | PO | BOOKER, ANDREA M. | 2019-12-01 00:00:00 | 0 |
| CinPD | SMA | BOOKWALTER, DIANNE M. | 2013-09-29 00:00:00 | 0 |
| CinPD | CT3 | BOOSO, ELIZABETH A. | 2014-05-11 00:00:00 | 0 |
| CinPD | LT | BORGER, JOSEPH M. | 1990-10-21 00:00:00 | 74 |
| CinPD | PO | BOROWICZ, LINDA M | 2004-12-19 00:00:00 | 98 |
| CinPD | PO | BOSNJAKOVIC, ANEL B. | 2019-01-13 00:00:00 | 0 |
| CinPD | PO | BOSSE, STEVEN E., JR | 2016-12-04 00:00:00 | 0 |
| CinPD | OD | BOUDRIE, ANDREA | 2011-04-17 00:00:00 | 0 |
| CinPD | PO | BOWER, MAGGIE A. | 2016-01-03 00:00:00 | 0 |
| CinPD | SGT | BOWER, STEPHEN A. | 2006-04-02 00:00:00 | 100 |
| CinPD | ADMT | BOWLING, DONNA M. | 1991-09-29 00:00:00 | 0 |
| CinPD | PO | Bowman, Paul | 1967-11-19 00:00:00 | 49 |
| CinPD | PO | BOYCE, ROBERT C. | 1987-12-13 00:00:00 | 70 |
| CinPD | FOD | BOYD, RITA | 1988-12-25 00:00:00 | 0 |
| CinPD | PO | BOYLE, JOHN P. | 1989-10-08 00:00:00 | 72 |
| CinPD | PO | BRACKEN, JOSEPH E. | 2019-01-13 00:00:00 | 0 |
| CinPD | ADMT | BRACKETT, KATHLEEN | 2002-05-26 00:00:00 | 0 |
| CinPD | 0 | Bracy, Raymond | | 0 |
| CinPPD | PPO | Bracy, Raymond Jr. | 1965-04-06 00:00:00 | 45 |
| CinPD | PO | Bradley, Michelle A. | 2002-08-18 00:00:00 | 93 |
| CinPD | PO | Branigan, Thomas | 1972-07-23 00:00:00 | 62 |
| CinPD | SPEC | BRAUN, MARY P. | 2004-12-19 00:00:00 | 98 |
| CinPD | SGT | BRAZILE, BRIAN A. | 1999-01-10 00:00:00 | 87 |
| CinPD | PO | BRAZILE, ERICA L. | 2001-08-19 00:00:00 | 91 |
| CinPD | SGT | Brazile, LeRoy D. | 1987-12-13 00:00:00 | 70 |
| CinPD | SGT | BREHM, CHRISTY S. | 2004-12-19 00:00:00 | 98 |
| CinPD | SPEC | Brehm, John A. | 1973-08-19 00:00:00 | 63 |
| CinPD | PO | Brennan, Richard | 1967-03-12 00:00:00 | 48-1 |
| CinPD | ADMS | BREWER, STEPHANIE L. | 2013-01-06 00:00:00 | 0 |
| CinPD | ADMS | BREWER, STEPHANIE L. | 2013-01-06 00:00:00 | 0 |
| CinPD | SGT | BRIANS, SCOTT A. | 2003-02-16 00:00:00 | 94 |
| CinPD | SPEC | Brichler, Donald R. | 1980-03-02 00:00:00 | 64 |
| CinPD | PO | BRICKER, JOSEPH P. | 2019-01-13 00:00:00 | 0 |
| CinPD | SGT | BRICKER, JOSHUA A. | 2004-12-19 00:00:00 | 98 |
| CinPD | PO | BRICKER, MICHAEL P. | 2007-06-17 00:00:00 | 101 |
| CinPD | PO | BRICKLER, KENNETH J. | 1992-06-07 00:00:00 | 76 |
| CinPD | CRMA | BRIDGES, JOELLE K. | 2021-05-16 00:00:00 | 0 |
| CinPD | PO | BRIDWELL, AMANDA A. | 2016-01-03 00:00:00 | 0 |
| CinPD | LT | BRIEDE, CHRISTINE P. | 1988-10-02 00:00:00 | 71 |
| CinPD | SGT | BRIEDE, JOSEPH E. | 1992-06-07 00:00:00 | 76 |
| CinPD | LT | BRIEDE, MARK W. | 1987-07-05 00:00:00 | 69 |
| CinPD | PO | Brinkmoeller, Thomas A. | 1968-03-24 00:00:00 | 50 |
| CinPD | PO | Brock, Doyle | 1973-07-01 00:00:00 | 59 |
| CinPD | SPEC | Brock, Edward | 1969-05-04 00:00:00 | 52 |
| CinPPD | PPO | Brock, Glen M. | | 0 |
| CinPD | 0 | Brock, Lonnie | | 0 |
| CinPD | PO | BROCKMANN, DANIEL L. | 2004-12-19 00:00:00 | 98 |
| CinPD | PO | BROERING, KEVIN M. | 2004-12-19 00:00:00 | 98 |
| CinPD | PO | BROERING, MICHAEL A. | | 0 |
| CinPD | PO | BROGAN, MICHAEL S. | 1998-01-11 00:00:00 | 85 |
| CinPD | PO | BROOKS, PATRICE A. | 2007-06-17 00:00:00 | 101 |
| CinPD | PO | Brooks, William | 1973-07-01 00:00:00 | 59 |
| CinPD | PO | BROOMES, JAMES D. | 2005-09-25 00:00:00 | 99 |
| CinPD | ADMT | BROWDER, STEPHANIE R. | | 0 |
| CinPD | PO | BROWN, ADARIUS M. D. | 2019-01-13 00:00:00 | 0 |
| CinPD | PO | BROWN, ADRIENNE N. | 1999-12-26 00:00:00 | 89 |
| CinPD | PO | BROWN, ALBERT L. | 1993-11-14 00:00:00 | 78 |
| CinPD | SPEC | BROWN, DAVID A. | 1988-10-02 00:00:00 | 71 |
| CinPD | SGT | BROWN, DONALD J. | 1991-09-15 00:00:00 | 75 |
| CinPD | LT | BROWN, GARY M. | 1988-10-02 00:00:00 | 71 |
| CinPD | SGT | Brown, Gregory K. | | 0 |
| CinPD | PO | Brown, James | | 58 |
| CinPD | PO | BROWN, JAWANDA L. | 2007-06-17 00:00:00 | 101 |
| CinPD | PO | BROWN, JOHN I. | 2004-12-19 00:00:00 | 98 |
| CinPD | CT2 | BROWN, JUANITA M. | 2003-09-21 00:00:00 | 0 |
| CinPD | PO | BROWN, KEVIN D. | 1994-06-26 00:00:00 | 79 |
| CinPD | CT1 | BROWN, KYLE D. | 2014-09-28 00:00:00 | 0 |
| CinPD | PO | BROWN, LARRY | 2007-06-17 00:00:00 | 101 |
| CinPD | ADMS | BROWN, LESLIE M. | 2015-07-19 00:00:00 | 0 |
| CinPD | SGT | Brown, Mark | | 0 |
| CinPD | TSA | BROWN, MARK L. | 2016-01-03 00:00:00 | 0 |
| CinPD | SGT | Brown, Mikel D. | 1992-06-07 00:00:00 | 76 |
| CinPD | CT1 | BROWN, ONESHA K. | | 0 |
| CinPD | SGT | BROWN, ROBIN D. | 1993-11-14 00:00:00 | 78 |
| CinPD | PO | BROWN, STEVEN L. | 1998-07-12 00:00:00 | 86 |
| CinPD | PO | BROWN, TAMERA R. | 2003-02-16 00:00:00 | 94 |
| CinPD | PO | BROWN, TRAVIS A | 2004-12-19 00:00:00 | 98 |
| CinPD | SGT | Browner, Shirley L. | 1981-07-05 00:00:00 | 66 |
| CinPD | CAPT | BROXTERMAN, PAUL F. | 1988-10-02 00:00:00 | 71 |
| CinPD | PO | BROXTERMAN, STEPHANIE L. | 1998-07-12 00:00:00 | 86 |
| CinPD | PO | BRUCATO, ANTHONY J. | 1990-10-21 00:00:00 | 74 |
| CinPD | PO | Bruce, Walter F. | 1968-03-24 00:00:00 | 50 |
| CinPD | PO | BRUEWER, ALICIA A. | 2008-06-22 00:00:00 | 102 |
| CinPD | SPEC | Bruner, William T. | 1993-02-07 00:00:00 | 77 |
| CinPD | SGT | Brunett, John | 1965-03-22 00:00:00 | 44 |
| CinPPD | PPO | Brunn, Daniel P. | | 0 |
| CinPD | SGT | Brunswick, Jeffery L. | 1981-07-05 00:00:00 | 66 |
| CinPD | PO | Bryant, Pierce Jr. | 1980-03-02 00:00:00 | 64 |
| CinPD | PO | BRYANT, RANDALL J. | 2019-12-01 00:00:00 | 0 |
| CinPD | SGT | BUCCINO, PHILLIP N. | 1996-01-14 00:00:00 | 81 |
| CinPD | CAPT | Buelterman, Paul | | 0 |
| CinPD | 0 | Burbrink, David | | 0 |
| CinPD | PO | Burdick, James | 1972-07-30 00:00:00 | 57 |
| CinPD | SGT | BURGER, ANDREW J. | 2004-12-26 00:00:00 | 0 |
| CinPD | SPEC | Burger, Raymond Richard "Rick" | 1966-06-19 00:00:00 | 47 |
| CinPD | PO | Burgoyne, Kirk R. | 1989-10-08 00:00:00 | 72 |
| CinPD | PO | Burke, Jerome E. | 1964-03-23 00:00:00 | 42 |
| CinPD | SGT | Burke, John | | 54 |
| CinPD | CAPT | Burke, Thomas S. | | 58 |
| CinPD | PO | BURKETT, ANDREW N. | 2014-08-31 00:00:00 | 0 |
| CinPD | PO | BURNS, DENISE L. | 2002-02-17 00:00:00 | 92 |
| CinPD | SGT | Burns, John | | 56 |
| CinPD | CAPT | BURNS, MARK E. | 1999-01-10 00:00:00 | 87 |
| CinPD | PO | BURROUGHS, JEREMY S. | 2001-08-19 00:00:00 | 91 |
| CinPD | ADMS | BURTON-SIMONSON, SABRINA | 1990-01-21 00:00:00 | 0 |
| CinPD | SPEC | Bush, Terry | 1967-04-07 00:00:00 | 48-2 |
| CinPD | PO | BUTLER, CLINTON N. | 2014-08-31 00:00:00 | 0 |
| CinPD | CAPT | BUTLER, JEFFREY L., JR. | 1986-11-30 00:00:00 | 68 |
| CinPD | LTC | Butler, Jeffrey L., Sr. | | 58 |
| CinPD | PO | BUTLER, JEFFREY T. | 1998-01-11 00:00:00 | 85 |
| CinPD | PO | BUTLER, KEVIN A. | 2003-09-07 00:00:00 | 95 |
| CinPD | 0 | Butler, Pamela | | 0 |
| CinPD | SPEC | Butler, Susan A. | 1996-01-14 00:00:00 | 81 |
| CinPD | PO | BUTTELWERTH, THOMAS J. | 2017-11-05 00:00:00 | 0 |
| CinPD | REC | Butts, Michael D. | 2003-02-16 00:00:00 | 94 |
| CinPD | PO | BYERS, PAUL R. | 1997-01-05 00:00:00 | 83 |
| CinPD | LT | Byrd, Kurt D. | 1981-07-05 00:00:00 | 66 |
| CinPD | PO | Byrd, Sharon K. | 1987-07-05 00:00:00 | 69 |
| CinPD | SPEC | BYRNE, KENNETH L. | 2002-08-18 00:00:00 | 93 |
| CinPD | SGT | Cade, Howard "Sugar Bear" | | 45 |
| CinPD | SGT | Cain, Danny | | 0 |
| CinPD | PO | CAJACOB, MOLLY E. | 2014-08-31 00:00:00 | 0 |
| CinPD | PO | CAMERON, MICHELLE D. | 1999-01-10 00:00:00 | 87 |
| CinPD | PO | CAMPBELL, QUIANA L. | 2008-06-22 00:00:00 | 102 |
| CinPD | SPEC | CAMPBELL, TIMOTHY J. | 1991-09-15 00:00:00 | 75 |
| CinPD | SPEC | CAMPO, CHRISTIAN L. | 2002-02-17 00:00:00 | 92 |
| CinPD | PS | Cantwell, Gerald | 1963-01-14 00:00:00 | 41 |
| CinPD | ACT3 | CAPEL, SHANTE' T. | 2011-11-27 00:00:00 | 0 |
| CinPD | SGT | CARDER, DANIEL S. | 1992-06-07 00:00:00 | 76 |
| CinPD | LT | CARMICHAEL, DOUGLAS L. | 1986-03-02 00:00:00 | 67 |
| CinPD | PO | CARNEY, JOSEPH W. | 2017-11-05 00:00:00 | 0 |
| CinPD | SGT | Carney, Timothy M. | | 0 |
| CinPD | LT | Carpenter, Denise C. | 1980-03-02 00:00:00 | 64 |
| CinPD | PO | Carpenter, E. Robert | 1996-01-14 00:00:00 | 81 |
| CinPD | PO | CARPENTER, ERIC N. | 1991-09-15 00:00:00 | 75 |
| CinPD | 0 | Carpenter, John | | 0 |
| CinPD | SGT | Carr, Barry M. | 1986-03-02 00:00:00 | 67 |
| CinPD | SGT | CARR, BRIAN T. | 2006-04-02 00:00:00 | 100 |
| CinPD | PO | Carr, Rodney R. | 1967-11-19 00:00:00 | 49 |
| CinPD | LT | Carter, Anthony G. | 1989-10-08 00:00:00 | 72 |
| CinPD | PO | CARTER, DANIEL J. | 1999-07-11 00:00:00 | 88 |
| CinPD | PO | CARTER, JERMAINE L. | 2004-03-07 00:00:00 | 96 |
| CinPD | CT2 | CARTER, JERMAINE M. | | 0 |
| CinPD | PO | CARTER, MICHELE L. | 2016-01-03 00:00:00 | 0 |
| CinPD | SGT | CARTER, RODNEY M. | 1995-04-30 00:00:00 | 80 |
| CinPD | PO | CARUSO, HALEY M. | 2019-01-13 00:00:00 | 0 |
| CinPD | PO | CARVER, CASEY D. | 2017-11-05 00:00:00 | 0 |
| CinPD | PO | CASCH, NICHOLAS E. | 2014-08-31 00:00:00 | 0 |
| CinPD | CAPT | Caskey, Phyllis (Monsch, Rosenberg) | 1968-01-04 00:00:00 | 50 |
| CinPD | PO | Cassidy, Kelli J. | 1999-07-11 00:00:00 | 88 |
| CinPD | SGT | Casto, James E. | 1973-07-01 00:00:00 | 59 |
| CinPD | CAPT | CATON, AMANDA C. | 2004-03-07 00:00:00 | 96 |
| CinPD | LT | CATON, PATRICK E. | 1997-01-05 00:00:00 | 83 |
| CinPD | CT2 | CAUDILL, DEBORAH L. | 2008-03-09 00:00:00 | 0 |
| CinPD | AOD | CAUDILL, TAMARA S. | 2016-03-20 00:00:00 | 0 |
| CinPD | SGT | CAVANAUGH, DANIEL K. | 1999-07-11 00:00:00 | 88 |
| CinPD | E911 | CHANEY, KERRIE N. | 2016-01-03 00:00:00 | 0 |
| CinPD | SPEC | Chaney-Harris, Karen | 1987-07-05 00:00:00 | 69 |
| CinPD | SMA | CHAPMAN, JEFFREY E. | 2020-11-29 00:00:00 | 0 |
| CinPD | SCPA | CHARLTON, BENJAMIN | 2012-02-19 00:00:00 | 0 |
| CinPD | SCPA | CHARLTON, BENJAMIN T. | 2012-02-19 00:00:00 | 0 |
| CinPD | SPEC | CHARRON, CECILIA ANN | 1992-06-07 00:00:00 | 76 |
| CinPD | SGT | CHATMAN, DEAN C. | 1999-07-11 00:00:00 | 88 |
| CinPD | SPEC | Chatman, Lesa | 1987-12-13 00:00:00 | 70 |
| CinPD | SGT | CHATMAN, ROSA M. | 2001-01-07 00:00:00 | 90 |
| CinPD | PO | CHERNI, LEIGH E. | 2002-08-18 00:00:00 | 93 |
| CinPD | PO | CHIAPPONE, THOMAS P. | 2019-01-13 00:00:00 | 0 |
| CinPD | SGT | CHILDRESS, LESLEY A. | 2004-12-19 00:00:00 | 98 |
| CinPD | SGT | CHILDRESS, RONALD P. | 1995-04-30 00:00:00 | 80 |
| CinPD | FOD | CHILES, KEISHA R. | 2016-01-03 00:00:00 | 0 |
| CinPD | PO | CHILTON, JENNIFER M. | 2008-06-22 00:00:00 | 102 |
| CinPD | ACT3 | CHRISLIP, JOAN | 2012-04-01 00:00:00 | 0 |
| CinPD | CRMA | CHRISTENSON, BLAKE R. | 2014-01-19 00:00:00 | 0 |
| CinPD | SCPA | CHRISTENSON, ELIZABETH J. | 2015-03-09 00:00:00 | 0 |
| CinPD | PO | CHRISTIE, GARY F. | 1994-06-26 00:00:00 | 79 |
| CinPD | PO | CHRISTOPH, RICHARD | 2008-06-22 00:00:00 | 102 |
| CinPD | 0 | Clark, Dale | | 0 |
| CinPD | PO | CLARK, NICHOLAS W. | 2016-12-04 00:00:00 | 0 |
| CinPD | PO | Clark, Pamela J. | 1989-10-08 00:00:00 | 72 |
| CinPD | PO | CLARKSON, CHRISTOPHER L. | 2007-06-17 00:00:00 | 101 |
| CinPD | SGT | Clasgens, Dennis M | | 0 |
| CinPD | E911 | CLAUS, NIKKI | | 0 |
| CinPD | ACT3 | CLIFFORD, ANGELA M. | 2020-02-09 00:00:00 | 0 |
| CinPD | SPEC | Cline, John D. | 1994-06-26 00:00:00 | 79 |
| CinPD | PO | Cloud, Dennis E. | 1993-11-14 00:00:00 | 78 |
| CinPD | SPEC | CLOUD, DIANA L. | 1993-11-14 00:00:00 | 78 |
| CinPD | SGT | COATES, BRIAN C. | 1989-10-08 00:00:00 | 72 |
| CinPD | PO | Coates, Daniel C. | 1994-06-26 00:00:00 | 79 |
| CinPD | 0 | Cohen, Kim | 1972-07-23 00:00:00 | 62 |
| CinPD | PO | Cohen, Richard A. | 1980-05-11 00:00:00 | 65 |
| CinPD | SPEC | Cohen, Stanley | 1960-05-29 00:00:00 | 38 |
| CinPD | OD | COLE, MISTY | 2009-10-18 00:00:00 | 0 |
| CinPD | PO | Coleman, Gregory | 1980-05-11 00:00:00 | 65 |
| CinPD | PPO (SGT) | Coleman, Ronnie | 1970-09-13 00:00:00 | 54 |
| CinPD | E911 | COLLINS, CASSANDRA K. | 2006-10-08 00:00:00 | 0 |
| CinPD | PO | COLLINS, MARVIN L. | 1999-07-11 00:00:00 | 88 |
| CinPD | PO | COLONEL, EVELYN L. | 2007-06-17 00:00:00 | 101 |
| CinPD | SPEC | Colonel, Robert | 1963-01-14 00:00:00 | 41 |
| CinPD | PO | COMAN, ROMMELL D. | 1999-01-10 00:00:00 | 87 |
| CinPD | PO | COMAN, WILLIE J. | 2001-08-19 00:00:00 | 91 |
| CinPD | CT2 | COMARATA, MICHELLE M. | 1986-04-20 00:00:00 | 0 |
| CinPD | LTC | Combs, Cindy M. | 1980-03-02 00:00:00 | 64 |
| CinPD | LT | COMEAUX, ELENA | 1997-07-20 00:00:00 | 0 |
| CinPD | PO | COMES, DANIEL P | 2016-12-04 00:00:00 | 0 |
| CinPD | PO | COMPTON, COURTNEY E. | 2016-01-03 00:00:00 | 0 |
| CinPD | SPEC | Condo, Michael | 1971-02-28 00:00:00 | 55 |
| CinPD | PO | CONDON, JOSHUA F. | 2016-12-04 00:00:00 | 0 |
| CinPD | PO | Conklin, Scott M. | 1998-01-11 00:00:00 | 85 |
| CinPD | E911 | CONLEY, JIM L. | 2000-03-12 00:00:00 | 0 |
| CinPD | CT2 | CONN, VOLORA M. | | 0 |
| CinPD | PO | Connelly, Robert J., Jr. | 1972-10-29 00:00:00 | 58 |
| CinPD | SGT | Conner, Gary A. | 1981-07-05 00:00:00 | 66 |
| CinPD | SGT | CONNERS, CHRISTOPHER P. | 1990-10-21 00:00:00 | 74 |
| CinPD | PO | CONNLEY, BRANDON K. | 2007-06-17 00:00:00 | 101 |
| CinPD | PO | CONNLEY, JESSICA L. | 2001-05-13 00:00:00 | 0 |
| CinPD | E911 | CONNLEY, MARY G. | 2016-09-25 00:00:00 | 0 |
| CinPD | PO | CONTRIS, BRANDON M. | 2016-01-03 00:00:00 | 0 |
| CinPD | PO | COOK, BRANDON R. | 2008-06-22 00:00:00 | 102 |
| CinPD | CT3 | COOK, DANITA J. | 2007-02-25 00:00:00 | 0 |
| CinPD | PO | COOK, ROBERT ANDREW, JR. | 1993-11-14 00:00:00 | 78 |
| CinPD | PO | Cook, Tanya V. | 1996-07-07 00:00:00 | 82 |
| CinPD | SPEC | COOMBS, JOSEPH M. | 1999-01-10 00:00:00 | 87 |
| CinPD | SGT | COOMBS, THOMAS A. | 1999-01-10 00:00:00 | 87 |
| CinPD | SGT | Coombs, William E. | 1973-08-19 00:00:00 | 63 |
| CinPD | ADMT | COOPER, COURTNEY N. | 2014-07-06 00:00:00 | 0 |
| CinPD | SGT | COPENHAVER, CRAIG R. | 1998-07-12 00:00:00 | 86 |
| CinPD | STKP | CORCORAN GALLUCCI, JENNIFER R. | 2012-12-23 00:00:00 | 0 |
| CinPD | LT | CORDOVA, JOHN S. | 1988-10-02 00:00:00 | 71 |
| CinPD | SGT | CORLETT, DAVID A. | 1992-06-07 00:00:00 | 76 |
| CinPD | SGT | CORNACCHIONE, MATTHEW C. | 1989-10-08 00:00:00 | 72 |
| CinPD | PO | CORNACCHIONE, WILLIAM S. | 2017-11-05 00:00:00 | 0 |
| CinPD | SGT | Cornett, Thomas | 1967-06-18 00:00:00 | 48-4 |
| CinPD | SGT | CORRELL, FRANKLIN D., JR. | 1990-05-06 00:00:00 | 73 |
| CinPD | PO | Corry, Joseph W. | 2001-08-19 00:00:00 | 91 |
| CinPD | PO | Corso, Tracey L. | 1997-07-20 00:00:00 | 84 |
| CinPD | DIVMGR | COSGROVE, KRISTEN C. | 2015-03-15 00:00:00 | 0 |
| CinPD | PO | COTTERMAN, JASON R. | 2003-09-07 00:00:00 | 95 |
| CinPD | SGT | COTTON, JARROD N. | 2006-04-02 00:00:00 | 100 |
| CinPD | FOD | COTTON, JEREMY | 2011-04-17 00:00:00 | 0 |
| CinPD | CAPT | Cotton, Lonnie "Mike" | | 0 |
| CinPD | PO | COVRETT, ORION | 2019-12-01 00:00:00 | 0 |
| CinPD | PO | COWAN, JOSEPH A. | 1994-06-26 00:00:00 | 79 |
| CinPD | SPEC | Cox, James | 1964-09-13 00:00:00 | 43 |
| CinPD | CT2 | COX, MONICA J. | 2015-03-29 00:00:00 | 0 |
| CinPD | Temp CT3 | COX, SHERRY M. | 1983-12-04 00:00:00 | 66 |
| CinPD | SPEC | Cox, Terry L. | 1987-07-05 00:00:00 | 69 |
| CinPD | CHIEF | Craig, James E. Jr. | 2012-09-01 00:00:00 | 0 |
| CinPD | PW SPEC | Crawford, Grace Joan (Hoffman) | 1960-06-12 00:00:00 | 38 |
| CinPD | OD | CREUTZINGER, DANA | 2014-02-16 00:00:00 | 0 |
| CinPD | SGT | CRISAFI, LISA M. | 1996-03-24 00:00:00 | 0 |
| CinPD | PO | CROMWELL, DEON L. | 2016-12-04 00:00:00 | 0 |
| CinPD | PO | CRONIN, SARAH M. | 2019-12-01 00:00:00 | 0 |
| CinPD | PO | CROSWELL, MATTHEW S. | 2014-08-31 00:00:00 | 0 |
| CinPD | SGT | CROWELL, GREGORY D. | 1990-05-06 00:00:00 | 73 |
| CinPD | PO | Crowley, James W. | 1996-07-07 00:00:00 | 82 |
| CinPD | PO | Cruse, Donald | 1972-07-30 00:00:00 | 57 |
| CinPD | PO | CRUTCHER, TRENT M. | 2016-01-03 00:00:00 | 0 |
| CinPD | PO | CUMMINS, MELISSA A. | 1999-01-10 00:00:00 | 87 |
| CinPD | PO | Cummins, Timothy Ray | 1972-10-29 00:00:00 | 58 |
| CinPD | LT | CUNNINGHAM, JONATHAN B. | 2006-04-02 00:00:00 | 100 |
| CinPD | CAPT | Cureton, Michael | 1976-10-03 00:00:00 | 63 |
| CinPD | SGT | Curran, Patrick | 1960-05-29 00:00:00 | 38 |
| CinPD | CPA | CUST, DANIEL R. | 2016-05-29 00:00:00 | 0 |
| CinPD | PO | CYRANEK, OSCAR | 2006-04-02 00:00:00 | 100 |
| CinPD | LT | DAMICO, DAVID P. | 1997-07-20 00:00:00 | 84 |
| CinPD | SGT | DAMMERT, RON T. | 1997-07-20 00:00:00 | 84 |
| CinPD | PO | DANIELS, DANTE L. | 2014-05-11 00:00:00 | 0 |
| CinPD | SGT | Daum, Daniel P. | 1973-07-01 00:00:00 | 59 |
| CinPD | PO | DAVIDSON, WENDELL N. | 2008-06-22 00:00:00 | 102 |
| CinPD | PO | DAVIS, ANDREW W. | 2007-06-17 00:00:00 | 101 |
| CinPD | PO | Davis, Darryll A. | 2002-08-18 00:00:00 | 93 |
| CinPD | SPEC | Davis, Donald | 1961-09-11 00:00:00 | 42 |
| CinPD | LT | DAVIS, ERIC M. | 1996-07-07 00:00:00 | 82 |
| CinPD | SGT | DAVIS, JAMES P. | 1998-01-11 00:00:00 | 85 |
| CinPD | ADMT | DAVIS, JESECA | 2016-01-03 00:00:00 | 0 |
| CinPD | PO | DAVIS, KATISHA R. | 2007-06-17 00:00:00 | 101 |
| CinPD | LTC | DAVIS, LISA A. | 1992-06-07 00:00:00 | 76 |
| CinPD | PO | DAVIS, NICHOLAS A. | 2015-03-15 00:00:00 | 0 |
| CinPD | PO | DAVIS, PRINCESS D. | 1993-02-07 00:00:00 | 77 |
| CinPD | PO | DAVIS, SHERMEL N. | 2007-06-17 00:00:00 | 101 |
| CinPD | SPEC | Davis, William | | 0 |
| CinPD | PO | DAWSON, ANTHONY R. | 1999-07-11 00:00:00 | 88 |
| CinPD | PO | DAWSON, DWAYNE A. | 1996-01-14 00:00:00 | 81 |
| CinPD | SGT | DAWSON, JENNIFER L. | 2002-08-18 00:00:00 | 93 |
| CinPD | PO | DAWSON, KORI E. | 2014-08-31 00:00:00 | 0 |
| CinPD | PO | DAWSON, TODD W. | 2014-08-31 00:00:00 | 0 |
| CinPD | SGT | Day, James E. | 1961-05-22 00:00:00 | 39 |
| CinPD | SGT | DAY, JOHN P. | 1990-10-21 00:00:00 | 74 |
| CinPD | SPEC | Day, Linda A. | 1973-07-01 00:00:00 | 59 |
| CinPD | PO | DEAN, BRANDON Q. | 2014-08-31 00:00:00 | 0 |
| CinPD | SPEC | Dean, Gwendolyn V. | 1980-03-02 00:00:00 | 64 |
| CinPD | PO | DEARDORFF, LORI A. | 1997-01-05 00:00:00 | 83 |
| CinPD | SGT | Deck, Robert | | 0 |
| CinPD | PO | DEEGAN, COLLEEN M. | 1999-01-10 00:00:00 | 87 |
| CinPD | SGT | DEES, DONNA M. Robinson? | 1990-10-21 00:00:00 | 74 |
| CinPD | PO | DEFOSSE, THOMAS H. | 1986-03-02 00:00:00 | 67 |
| CinPD | PO | DeFRANCO, THOMAS J | 2005-09-25 00:00:00 | 99 |
| CinPD | PO | Dektas, James | | 0 |
| CinPD | PO | DELK, BRYAN C. | 2014-05-11 00:00:00 | 0 |
| CinPD | PO | DELRASO, CHRISTOPHER J. | 2016-01-03 00:00:00 | 0 |
| CinPD | LTC | Demasi, Vincent L. | 1980-03-02 00:00:00 | 64 |
| CinPD | SPEC | Denham, Stephen | | 0 |
| CinPD | OD | DENNERLINE, SARA S. | 1991-06-01 00:00:00 | 0 |
| CinPD | PO | Denson, Andrew Jr. | 1999-07-11 00:00:00 | 88 |
| CinPD | PO | DENT, SHAWN A. | 2008-06-22 00:00:00 | 102 |
| CinPD | OD | DENTON, BRIAN W. | 2017-01-29 00:00:00 | 0 |
| CinPD | PO | DEPAOLI, JASON M. | 2001-01-07 00:00:00 | 90 |
| CinPD | SPEC | DePue, Eugene B. | 1973-07-01 00:00:00 | 59 |
| CinPD | PO | Deremer, Jenny L. | 2002-08-18 00:00:00 | 93 |
| CinPD | PO | Derkson, Kahlya A. | 1998-07-12 00:00:00 | 86 |
| CinPD | SGT | Deters, Edwin A. | 1973-07-01 00:00:00 | 59 |
| CinPD | SPEC | Deters, William | 1971-10-24 00:00:00 | 56 |
| CinPD | PO | DETTMER, BRYAN S. | 2001-01-07 00:00:00 | 90 |
| CinPD | PO | DEWAR, NICHOLAS R. | 2016-12-04 00:00:00 | 0 |
| CinPD | PO | DEWS, RICHARD B. | 1991-09-15 00:00:00 | 75 |
| CinPD | PO | DEWS, ROBERT W. | 2014-08-31 00:00:00 | 0 |
| CinPD | PO | DEZARN, NICHOLAS R. | 2019-01-13 00:00:00 | 0 |
| CinPD | PO | Dickman, Jenny M. | 1993-11-14 00:00:00 | 78 |
| CinPD | CT3 | Diekman, Michael | | 0 |
| CinPD | PO | DILBERT, MIGUEL R. | 2019-12-01 00:00:00 | 0 |
| CinPD | PO | Dillinger, Jody L. | 2002-02-17 00:00:00 | 92 |
| CinPD | SPEC | DILLMAN, SHARON L. | 1996-07-07 00:00:00 | 82 |
| CinPD | LT | Dills, Milton "Bernie" | 1957-09-09 00:00:00 | 34 |
| CinPD | SGT | Disbennett, Robert | | 0 |
| CinPD | SPEC | Djenge, John | 1973-07-01 00:00:00 | 59 |
| CinPD | PO | DOBBINS, TERRANCE L. | 1995-04-30 00:00:00 | 80 |
| CinPD | PO | DONALD, MICHAEL A. | 2004-03-28 00:00:00 | 97 |
| CinPD | PO | DONNELLS, DAVID R. | 1991-09-15 00:00:00 | 75 |
| CinPD | ESDS | DOOLEY, CHRISTOPHER P. | 2000-05-21 00:00:00 | 0 |
| CinPD | E911 | DOOLEY, GREGORY | 2012-11-24 00:00:00 | 0 |
| CinPD | PO | DORNETTE, DARIN A. | 2003-09-07 00:00:00 | 95 |
| CinPD | PO | DOTSON, CODY J. | 2017-11-05 00:00:00 | 0 |
| CinPD | SGT | DOTSON, JOHN F. | 1996-01-14 00:00:00 | 81 |
| CinPD | PO | DOTSON, KENNETH S. | 2014-08-31 00:00:00 | 0 |
| CinPD | SGT | DOTSON, LISA M. | 1996-01-14 00:00:00 | 81 |
| CinPD | SPEC | Dougherty, David S. | 1993-02-07 00:00:00 | 77 |
| CinPD | PO | DOUGLAS, TONYA M. | 2017-05-07 00:00:00 | 0 |
| CinPD | SGT | DOWNING, DANIEL S. | 2004-12-19 00:00:00 | 98 |
| CinPD | PO | Doyle, Timothy C. | 1997-01-05 00:00:00 | 83 |
| CinPD | PO | DOZIER, DAVID S. | 2004-03-07 00:00:00 | 96 |
| CinPD | SPEC | Drach, Jason A. | 1994-06-26 00:00:00 | 79 |
| CinPD | PO | DRACH, KELLY L. | 1998-07-12 00:00:00 | 86 |
| CinPD | ACCT | DRAKE, JOSHUA T. | 2021-05-02 00:00:00 | 0 |
| CinPD | PO | Dressler, Dennis | 1968-09-15 00:00:00 | 51 |
| CinPD | SPEC | DREXELIUS, MICHAEL C. | 1991-09-15 00:00:00 | 75 |
| CinPD | SASP | DREXLER, JANICE M. | 2017-03-26 00:00:00 | 0 |
| CinPD | PO | DuBois, Clyde P. | 1981-07-05 00:00:00 | 66 |
| CinPD | SPEC | DUDLEY, CLYDIA C. | 1986-03-02 00:00:00 | 67 |
| CinPD | SPEC | Dudley, Gary | 1967-10-29 00:00:00 | 60 |
| CinPD | CT2 | DUGAN, SUSAN E. | 1996-07-28 00:00:00 | 0 |
| CinPD | SPEC | Dukes, Charles E. | 1981-07-05 00:00:00 | 66 |
| CinPD | SGT | DUKES, TERRY L. | 1998-07-12 00:00:00 | 86 |
| CinPD | PO | DULA, TRACY P. | 2019-01-13 00:00:00 | 0 |
| CinPD | PO | DUNAGAN, KIP W. | 2006-04-02 00:00:00 | 100 |
| CinPD | PO | DUNAHAY, COLE D. | 2017-11-05 00:00:00 | 0 |
| CinPD | SGT | DUNAWAY, JEFFREY L. | 1993-02-07 00:00:00 | 77 |
| CinPD | SPEC | DUNCAN, SCOTT M. | 1990-05-06 00:00:00 | 73 |
| CinPD | SPEC | Dunigan, John | | 54 |
| CinPD | PO | DUNN, ERIC | 1986-11-30 00:00:00 | 68 |
| CinPD | PO | Dunn, Michael J. | 1991-09-15 00:00:00 | 75 |
| CinPD | STKP | DUNNOM, JOANNE | | 0 |
| CinPD | PO | Durrah, Michael | 1990-10-21 00:00:00 | 74 |
| CinPD | PO | Dwertman, Anna M. | 2001-01-07 00:00:00 | 90 |
| CinPD | PO | Eades, Michael | 1971-02-28 00:00:00 | 55 |
| CinPD | SGT | EAKIN, ROBERT S. | 2001-08-19 00:00:00 | 91 |
| CinPD | PO | EARL, SEAN A. | 2016-01-03 00:00:00 | 0 |
| CinPD | CT2 | EARLY, ADRIAN C. | 2019-08-25 00:00:00 | 0 |
| CinPD | SMA | EATMON, KRISTEN C. | 2015-03-15 00:00:00 | 0 |
| CinPD | PO | EDER, STEPHEN J. | 2007-06-17 00:00:00 | 101 |
| CinPD | PO | EDWARDS, DERRICK M. | 2002-02-17 00:00:00 | 92 |
| CinPD | PO | EDWARDS, JODY L. | 2006-04-02 00:00:00 | 100 |
| CinPD | PO | EDWARDS, STEVEN W. | 1986-11-30 00:00:00 | 68 |
| CinPD | PO | Edwards, Vinnie E. | 1992-06-07 00:00:00 | 76 |
| CinPD | PO | Edwards, William | 1967-11-19 00:00:00 | 49 |
| CinPD | SGT | Eggers, Steven | | 56 |
| CinPD | PO | EGNER, ANTHONY J. | 2003-02-16 00:00:00 | 94 |
| CinPD | SPEC | EGNER, LEWIS A. | 1996-07-07 00:00:00 | 82 |
| CinPD | PO | Ehler, Ronald M. | 1980-03-02 00:00:00 | 64 |
| CinPD | PO | Eichhorn, Joseph R. | 1992-06-07 00:00:00 | 76 |
| CinPD | SPEC | Elfers-Waller, Mary Louise | | 0 |
| CinPD | PO | ELLIOTT, ROBIN R. | 2004-03-07 00:00:00 | 96 |
| CinPD | PO | Ells, Mary K. | 1999-07-11 00:00:00 | 88 |
| CinPD | SGT | ELSAESSER, DONALD G. | 1995-04-30 00:00:00 | 80 |
| CinPD | SPEC | Emmerich, Arnold | | 0 |
| CinPD | PO | EMODY, MELISSA A. | 2002-08-18 00:00:00 | 93 |
| CinPD | 0 | Engelbert, Guy | | 0 |
| CinPD | PO | England, Edsel | 1995-04-30 00:00:00 | 80 |
| CinPD | SPEC | Englehardt, James "Junior" E. | | 0 |
| CinPD | PO | ENGLEMAN, GEORGE R. | 1997-07-20 00:00:00 | 84 |
| CinPD | MA | ENGRAM, RONETTA | 2012-08-19 00:00:00 | 0 |
| CinPD | SPEC | ENNEKING, JEROME J. | 1988-10-02 00:00:00 | 71 |
| CinPD | PO | EPPSTEIN, TIMOTHY M. | 2003-02-16 00:00:00 | 94 |
| CinPD | PO | ERNST, JENNIFER L. | 1991-09-15 00:00:00 | 75 |
| CinPD | SGT | Ernst, Jerry | 1968-12-15 00:00:00 | 0 |
| CinPD | PO | ERTEL, JEFFREY T. | 2002-08-18 00:00:00 | 93 |
| CinPD | CT3 | ERVIN, MONICA C. | 2002-02-17 00:00:00 | 92 |
| CinPD | SPEC | ERWIN, BERNARD M. | 1993-02-07 00:00:00 | 77 |
| CinPD | PO | ESPITIA, JOSHUA R. | 2016-01-03 00:00:00 | 0 |
| CinPD | PO | Essell, Karen L. | 1980-03-02 00:00:00 | 64 |
| CinPD | PO | ESSERT, ALICIA T. | 2001-01-07 00:00:00 | 90 |
| CinPD | PLTN | Esslinger, Daniel W. | 1968-03-24 00:00:00 | 50 |
| CinPD | PO | ETTER, ANTONIO D | 2002-08-18 00:00:00 | 93 |
| CinPD | PO | EUBANKS, PORTER, III | 1997-07-20 00:00:00 | 84 |
| CinPD | PO | EVANS, ANTONIO K. | 2014-08-31 00:00:00 | 0 |
| CinPD | SPEC | Evans, Arthur | 1967-11-19 00:00:00 | 49 |
| CinPD | SGT | Evans, J. Corliss, Jr. | 1963-01-14 00:00:00 | 41 |
| CinPD | SUPVCL | EVANS, Joann M. (Mershad) | 1980-02-17 00:00:00 | 0 |
| CinPD | STKP | EVANS, KIMBERLY | 2006-01-29 00:00:00 | 0 |
| CinPD | PO | EVE, BRENT K. | 2007-06-17 00:00:00 | 65 |
| CinPD | SGT | Eveslage, Stanley | | 0 |
| CinPD | PO | EWING, ANDRE K. | 1996-01-14 00:00:00 | 81 |
| CinPD | AOD | EWING, BRIAN K. | 2016-06-12 00:00:00 | 0 |
| CinPD | PO | EWING, DANIELLE F. | 2003-02-16 00:00:00 | 94 |
| CinPD | PO | Fagin, William | 1973-08-19 00:00:00 | 63 |
| CinPD | SGT | FAILLACE, ANTHONY L. | 1993-02-07 00:00:00 | 77 |
| CinPD | SPEC | FANGMAN, GARY F. | 1990-10-21 00:00:00 | 74 |
| CinPD | PO | FANGMAN, KEITH A. | 1994-06-26 00:00:00 | 79 |
| CinPD | PO | Fangman, Paul E. | 1987-07-05 00:00:00 | 69 |
| CinPD | PTLN | Farrell, John Francis | 1957-09-09 00:00:00 | 34 |
| CinPPD | PPO | Farris, Edward A. | | 0 |
| CinPD | PO | FARRIS, SEAN R. | 2014-08-31 00:00:00 | 0 |
| CinPD | LT | FASSNACHT, STEPHENIE L. | 1997-07-20 00:00:00 | 84 |
| CinPD | ADMT | FAULKNER, MICHELLE R. | 1993-05-23 00:00:00 | 0 |
| CinPD | CRMA | FAVRO, GIANNA A. | 2020-10-18 00:00:00 | 0 |
| CinPD | PO | Fearing, Daniel | | 58 |
| CinPD | SPEC | Fede, Frank J. | 1972-07-23 00:00:00 | 62 |
| CinPD | E911 | FEHR, DONALD JR. | 2012-11-24 00:00:00 | 0 |
| CinPD | PO | FEHRMAN, CAMERON A. | 2016-01-03 00:00:00 | 0 |
| CinPD | PO | FEHRMAN, JOSHUA N. | 2003-09-07 00:00:00 | 95 |
| CinPD | SPEC | Feldhaus, David J. | 1975-04-13 00:00:00 | 61 |
| CinPD | SPEC | Feldhause, Edward | 1963-01-14 00:00:00 | 41 |
| CinPD | SGT | Fenech, Kenneth | | 0 |
| CinPPD | PPO | Fennell, Clifford | | 0 |
| CinPD | LT | FERN, MICHAEL D. | 1990-10-21 00:00:00 | 74 |
| CinPD | SPEC | Ficker, Dennis J. | 1974-09-08 00:00:00 | 60 |
| CinPD | SGT | Fielden, Charline | 1988-10-02 00:00:00 | 71 |
| CinPD | PO | FIELDS, BRANDON D. | 2014-08-31 00:00:00 | 0 |
| CinPD | PO | Fields, Linda L. | 1981-07-05 00:00:00 | 66 |
| CinPD | SGT | FILLMORE, TYTUS W. | 2007-06-17 00:00:00 | 101 |
| CinPD | LT | Finan, Kenneth P. | 1980-05-11 00:00:00 | 65 |
| CinPD | 0 | Finan, Steven | | 0 |
| CinPD | SGT | FINK, CHARLES A. | 2003-09-07 00:00:00 | 95 |
| CinPD | CAPT | FINK, DAVID J. | 1986-03-02 00:00:00 | 67 |
| CinPD | PO | FINLEY, THOMAS J. | 2002-02-17 00:00:00 | 92 |
| CinPD | PO | FISCHER, ANDREW J. | 2014-08-31 00:00:00 | 0 |
| CinPD | SGT | Fischer, James "Pete" | | 0 |
| CinPD | ADMT | FITZWATER, MARLENE A. | 2005-08-14 00:00:00 | 0 |
| CinPD | SPEC | FLAMM, MICHAEL A. | 1996-07-07 00:00:00 | 82 |
| CinPD | SPEC | Flamm, Raymond C. | 1973-08-19 00:00:00 | 63 |
| CinPD | STKP | FLANAGAN, MARGARET E. | 2002-06-23 00:00:00 | 0 |
| CinPD | ADMT | FLANIGAN, CHRISTINA G. | 2007-04-08 00:00:00 | 0 |
| CinPD | E911 | FLANNERY, AMY | 2016-01-03 00:00:00 | 0 |
| CinPD | SGT | Flender, Ronald | | 0 |
| CinPD | LT | Fletcher, William | | 41 |
| CinPD | PO | FLORA, JOSHUA P. | 2019-12-01 00:00:00 | 0 |
| CinPD | PO | FLOREA, BRANDON L. | 2019-01-13 00:00:00 | 0 |
| CinPD | PO | Fogel, Christina M. | 1997-07-20 00:00:00 | 84 |
| CinPD | PO | Fogel, Mark D. | 2000-01-09 00:00:00 | 89 |
| CinPD | SPEC | Fogus, Roger | 1967-07-13 00:00:00 | 48-5 |
| CinPD | PO | FOLLOWELL GIBSON, HUNTER P. | 2019-12-01 00:00:00 | 0 |
| CinPD | PO | FOLLROD, BRIAN A. | 2014-08-31 00:00:00 | 0 |
| CinPD | CRM | FOOTE, DEREK D. | 2014-04-13 00:00:00 | 0 |
| CinPD | SGT | FORD, BARRY | 1987-07-05 00:00:00 | 69 |
| CinPD | PO | FORTE, TERRENCE C. | 1988-10-02 00:00:00 | 71 |
| CinPD | STKP | FOUNTAIN HAHN, RUTH A. | 2016-10-09 00:00:00 | 0 |
| CinPD | 0 | Fow, David | | 0 |
| CinPD | SGT | FOWLER, MARK C. | 1990-10-21 00:00:00 | 74 |
| CinPD | PO | FOX, CHERYL H. | 1994-06-26 00:00:00 | 79 |
| CinPD | PO | FOX, HOWARD K. | 1992-06-07 00:00:00 | 76 |
| CinPD | SPEC | Fox, James C. | 1989-10-08 00:00:00 | 72 |
| CinPD | SGT | FOX, STEVEN J. | 1996-07-07 00:00:00 | 82 |
| CinPD | PO | FRANCIS, STEPHEN C. | 2015-03-15 00:00:00 | 0 |
| CinPD | SGT | FRANZ, ERIC E. | 1991-09-15 00:00:00 | 75 |
| CinPD | SGT | FRAZIER, DOUGLAS W. | 1998-07-12 00:00:00 | 86 |
| CinPD | PO | Frazier, Wilbur D. | 1998-07-12 00:00:00 | 86 |
| CinPD | OD | FRAZIER-JACOBSON, LORA LEE | 2016-01-29 00:00:00 | 0 |
| CinPD | LT | Freeland, Paul H. | 1957-09-09 00:00:00 | 34 |
| CinPD | SGT | Freeman, Harvy A. | 1960-01-16 00:00:00 | 41 |
| CinPD | PO | FREEMAN, MIYKAEL J. | 2019-01-13 00:00:00 | 0 |
| CinPD | PO | FRESE, WILLIAM M. | 2007-06-17 00:00:00 | 101 |
| CinPD | E911 | FRESON, TARA A. | 2016-09-25 00:00:00 | 0 |
| CinPD | LT | Frey, Arthur | 1975-04-13 00:00:00 | 61 |
| CinPD | LT | Frey, Kimberly A. | 1981-07-05 00:00:00 | 66 |
| CinPD | PO | FRIEDMAN, EVAN T. | 2017-11-05 00:00:00 | 0 |
| CinPD | PO | Frisby, Harry | 1974-09-08 00:00:00 | 60 |
| CinPD | 0 | Fritz, Bernard | | 54 |
| CinPD | SGT | FRITZ, SCOTT L. | 1993-11-14 00:00:00 | 78 |
| CinPD | SGT | FRITZ, TIMOTHY A. | 1989-10-08 00:00:00 | 72 |
| CinPD | 0 | Froehlich, Peter | | 0 |
| CinPD | PO | Fromhold, Stephen H. | 1980-03-02 00:00:00 | 64 |
| CinPD | PO | FULLER, RONALD W. | 1995-04-30 00:00:00 | 80 |
| CinPD | PO | Fullman, Charles | 1972-10-29 00:00:00 | 58 |
| CinPD | SGT | FUSSELMAN, ANDREW D. | 2007-06-17 00:00:00 | 101 |
| CinPD | PO | GABEL, BRYAN S. | 2009-02-08 00:00:00 | 0 |
| CinPD | LT | Gallespie, John W. | 1980-05-11 00:00:00 | 65 |
| CinPD | SGT | Gallespie, Judith L. | 1988-10-02 00:00:00 | 71 |
| CinPD | PO | GALLIGAN, PATRICK J. | 1986-11-30 00:00:00 | 68 |
| CinPD | CT3 | GALLOWAY, THERESA M | 2019-09-22 00:00:00 | 0 |
| CinPD | SASP | GALVEZ, TIPHANIE M. | 2000-03-05 00:00:00 | 0 |
| CinPD | PO | GARDNER, CHARLES J. | 1995-04-30 00:00:00 | 80 |
| CinPD | LT | Gardner, Clarence T., Jr. | 1961-05-22 00:00:00 | 39 |
| CinPD | SGT | Gardner, Michael | | 0 |
| CinPD | SPEC | GARNIER, SUSAN J. | 1987-07-05 00:00:00 | 69 |
| CinPD | SSTKP | GARR, ANGELITA R. | 2019-03-10 00:00:00 | 0 |
| CinPD | PO | GARRETT, BARBARA A. | 1996-01-14 00:00:00 | 81 |
| CinPD | PO | Gaynor, Monica M. | 1993-02-07 00:00:00 | 77 |
| CinPD | OD | GAZAWAY, JUDITH F. | 2016-01-03 00:00:00 | 0 |
| CinPD | PO | GEERS, ALEXANDER A. | 2016-12-04 00:00:00 | 0 |
| CinPD | SPEC | GEHRING, GREGORY B. | 1997-07-20 00:00:00 | 84 |
| CinPD | PO | Geiger, Paul | 1958-11-17 00:00:00 | 36 |
| CinPD | SCPA | GEISEL, GERALD L. | 1984-05-06 00:00:00 | 0 |
| CinPD | PO | GEISLER, RONALD F., JR. | 2008-06-22 00:00:00 | 102 |
| CinPD | PO | George, Jennifer L. | 1998-07-12 00:00:00 | 86 |
| CinPD | SGT | GEORGE, SHAWN W. | 1994-06-26 00:00:00 | 79 |
| CinPD | PO | GEORGE, VINCENT A. | 1999-01-10 00:00:00 | 87 |
| CinPD | CAPT | GERARD, DANIEL W. | 1986-03-02 00:00:00 | 67 |
| CinPD | PO | GETTELFINGER, BRADLEY J. | 2014-08-31 00:00:00 | 0 |
| CinPD | PO | GETTYS, ALEXANDER J. | 2014-08-31 00:00:00 | 0 |
| CinPD | CRMA | GIBERTI, CHARLES | 2016-05-08 00:00:00 | 0 |
| CinPD | SGT | GIBSON, ADRIAN W. | 1993-11-14 00:00:00 | 78 |
| CinPD | SGT | GIBSON, DARREN C. | 1999-01-10 00:00:00 | 87 |
| CinPD | PO | GILBERT, ERIC A. | 2002-02-17 00:00:00 | 92 |
| CinPD | LT | GILMER, DENICA R. | 1994-06-26 00:00:00 | 79 |
| CinPD | PO | GILMER, FREDERICK A. | 1999-07-11 00:00:00 | 88 |
| CinPD | PO | GIVENS, JAMEL T. | 2017-11-05 00:00:00 | 0 |
| CinPD | PO | Givens, Steven M. | 1998-01-11 00:00:00 | 85 |
| CinPD | PO | GIVER, SAMUEL L. | 1990-10-21 00:00:00 | 74 |
| CinPD | PO | GIVER, WILLIAM N. | 2019-12-01 00:00:00 | 0 |
| CinPD | LT | GLADDEN, EMMETT L. | 1989-10-08 00:00:00 | 72 |
| CinPD | PO | Glandorf, Lawrence Robert "Bob" | 1960-01-11 00:00:00 | 0 |
| CinPD | CT2 | GLASER, LYNN | 2016-01-03 00:00:00 | 0 |
| CinPD | SGT | Glassmeyer, Robert A. | 1980-05-11 00:00:00 | 65 |
| CinPD | CAPT | Glazier, Gary L. | | 58 |
| CinPD | PO | GLECKLER, AUSTIN T. | 2019-12-01 00:00:00 | 0 |
| CinPD | SPEC | GLECKLER, BRETT A. | 1996-01-14 00:00:00 | 81 |
| CinPD | PO | GLENN, MICHAEL R. | 2001-08-19 00:00:00 | 91 |
| CinPD | PO | Glindmeyer, Paul D. | 1980-05-11 00:00:00 | 65 |
| CinPD | SGT | GLUECK, STEPHANIE M. | 2006-04-02 00:00:00 | 100 |
| CinPD | CAPT | Gober, Alfred E. | | 0 |
| CinPD | SPEC | GOBER, ALFRED H., JR. | 1990-05-06 00:00:00 | 73 |
| CinPD | SPEC | GOBER, KATHLEEN J. | 1995-04-30 00:00:00 | 80 |
| CinPD | PO | GOEBEL, JOHN R. | 2016-01-03 00:00:00 | 0 |
| CinPD | PO | GOETZ, WILLIAM P. | 2015-03-15 00:00:00 | 0 |
| CinPD | E911 | GOODEN, ROCHELLE L | 2009-04-19 00:00:00 | 0 |
| CinPD | CHIEF | Goodin, Carl V. | 1956-04-30 00:00:00 | 31 |
| CinPD | CT2 | GORDON, JERMAINE M. | 2016-03-18 00:00:00 | 0 |
| CinPD | PO | GORDON, JONATHAN | 1999-01-10 00:00:00 | 87 |
| CinPD | PO | GORMLY, TIMOTHY M. | 1986-11-30 00:00:00 | 68 |
| CinPD | PO | Gosink, Paul | 1963-01-14 00:00:00 | 41 |
| CinPD | PO | GOTTMANN, JUSTIN M. | 2016-12-04 00:00:00 | 0 |
| CinPD | PO | GOULD, COREY J. | 2015-03-15 00:00:00 | 0 |
| CinPD | SPEC | Graber, Emmett Louis | 1957-09-09 00:00:00 | 34 |
| CinPD | E911 | GRACE, TANYA | 2016-01-03 00:00:00 | 0 |
| CinPD | SGT | GRACZYK, DARRIN L. | 1991-09-15 00:00:00 | 75 |
| CinPD | PO | Grady, Joe L. Jr. | 1999-07-11 00:00:00 | 88 |
| CinPD | PO | GRAENING, CRAIG A. | 2015-03-15 00:00:00 | 0 |
| CinPD | SGT | GRAHAM, JULIE N. | 2005-09-25 00:00:00 | 99 |
| CinPD | E911 | GRAISE, EDNA M. | 2016-01-03 00:00:00 | 0 |
| CinPD | PO | GRAISE, MICHAEL P. | 1987-07-05 00:00:00 | 69 |
| CinPD | SPEC | Gramke, Gerald R. | 1957-02-04 00:00:00 | 33 |
| CinPD | LT | GRAMKE, JAMES F. | 1986-11-30 00:00:00 | 68 |
| CinPD | SGT | GRAMKE, JEFFREY G. | 1987-07-05 00:00:00 | 69 |
| CinPD | ADMT | GRAMKE, LAUREN M. | 2016-12-18 00:00:00 | 0 |
| CinPD | PO | GRAMLICH, MATTHEW J. | 2014-08-31 00:00:00 | 0 |
| CinPD | SGT | GRANT, DARYL A. | 1993-02-07 00:00:00 | 77 |
| CinPD | SGT | GRANT, HOWARD E. | 2001-01-07 00:00:00 | 90 |
| CinPD | CT3 | GRAPES, WILLIAM J. | 2016-05-22 00:00:00 | 0 |
| CinPD | SGT | GRAVES, KARA L. | 1999-01-10 00:00:00 | 87 |
| CinPD | PO | GRAVES, PAUL D., JR. | 1997-07-20 00:00:00 | 84 |
| CinPD | PO | Grawe, Michelle L. | 2000-01-09 00:00:00 | 89 |
| CinPD | PO | GREEN, JANET L. | 2013-04-28 00:00:00 | 0 |
| CinPPD | PPO | Green, Richard Allan | 1961-12-01 00:00:00 | 0 |
| CinPD | PO | GREEN, TIFFANY M. | 2006-04-02 00:00:00 | 100 |
| CinPD | PO | Greene, Brian T. | 1986-11-30 00:00:00 | 68 |
| CinPD | SGT | Greene, Edward L. | 1993-11-14 00:00:00 | 78 |
| CinPD | PO | GREENE, JASON B. | 2017-11-05 00:00:00 | 0 |
| CinPD | PO | GREENE, STEPHANIE M. | 2008-06-22 00:00:00 | 102 |
| CinPD | PO | GREENE, TODD A. | 2003-09-07 00:00:00 | 95 |
| CinPD | PO | Greenert, Charles | | 0 |
| CinPD | PO | GREENLEE, DONNA M. | 2016-01-03 00:00:00 | 0 |
| CinPD | SGT | GREER, OLIVIA D. | 1989-10-08 00:00:00 | 72 |
| CinPD | CAPT | GREGOIRE, CRAIG A. | 1998-01-11 00:00:00 | 85 |
| CinPD | CAPT | Gregoire, Stephen R. | 1970-09-13 00:00:00 | 54 |
| CinPD | PO | GREGORY, DAVID P. | 2001-01-07 00:00:00 | 90 |
| CinPD | 0 | Grein, Donald | | 0 |
| CinPD | PO | GREIN, PAUL E. | 1988-10-02 00:00:00 | 71 |
| CinPD | ACT3 | GRICE, ANNIECE R. | 2012-03-18 00:00:00 | 0 |
| CinPD | E911 | GRIERSON, LAURA J. | 2016-01-03 00:00:00 | 0 |
| CinPD | SCAN | GRIMMELSMAN, CHRISTINE | 2015-03-01 00:00:00 | 0 |
| CinPD | PO | Grinstead, Herbert | | 0 |
| CinPD | PO | GRISBY, DELECIA A. | 2016-01-03 00:00:00 | 0 |
| CinPD | PO | GRISBY, ROBERT L. | 2003-09-07 00:00:00 | 95 |
| CinPD | PO | GROSS, LAKISHA S | 2004-12-19 00:00:00 | 98 |
| CinPD | REC | Grote, Randolph R. | 2003-02-16 00:00:00 | 94 |
| CinPD | PO | GRUBBS, KEVIN R. | 2007-06-17 00:00:00 | 85 |
| CinPD | SGT | Gruenke, Rudolph III | 1981-07-05 00:00:00 | 66 |
| CinPD | CT3 | GUFFEY, CAROL S. | 1985-09-22 00:00:00 | 0 |
| CinPD | PO | GULLEY, DARWIN G. | 1996-01-14 00:00:00 | 81 |
| CinPD | SGT | GULLIFORD, DOMINIC F. | 1990-10-21 00:00:00 | 74 |
| CinPD | SPEC | GUTAPFEL, YVONNE A. | 2003-09-07 00:00:00 | 95 |
| CinPD | SGT | Guy, Gregory | | 0 |
| CinPD | PO | HAAS, THOMAS E. | 1992-06-07 00:00:00 | 76 |
| CinPD | PO | HAGEMAN, NICHOLAS P. | 2000-01-09 00:00:00 | 89 |
| CinPD | PO | HAHN HOLLEY, CHARLENE J. | 2014-08-31 00:00:00 | 0 |
| CinPD | SGT | HAHN, WILLIAM D. | 1997-01-05 00:00:00 | 83 |
| CinPD | PO | Haile, Dahei | 2002-08-18 00:00:00 | 93 |
| CinPD | PO | HAINS, CHARLES T. | 1990-05-06 00:00:00 | 73 |
| CinPD | FOD | HAINS, THERESA | 2007-08-06 00:00:00 | 0 |
| CinPD | SPEC | Hale, Judith A. | 1989-10-08 00:00:00 | 72 |
| CinPD | SGT | HALE, RONALD R., II | 1997-01-05 00:00:00 | 83 |
| CinPD | PLTN | Hall, Alan R. | 1954-07-11 00:00:00 | 27 |
| CinPD | SPEC | HALL, DAVID A. | 1996-01-14 00:00:00 | 81 |
| CinPD | PO | HALL, DERON J. | 1998-07-12 00:00:00 | 86 |
| CinPD | SGT | Hall, Eric | 1988-10-02 00:00:00 | 71 |
| CinPD | PO | HALL, HENRIETTA M. | 2007-06-17 00:00:00 | 101 |
| CinPD | LT | Hall, Joseph W. | 1970-09-13 00:00:00 | 54 |
| CinPD | PO | HALL, JR., TYRONE J. | 2006-04-02 00:00:00 | 100 |
| CinPD | SGT | HALL, KENNETH W. | 1997-07-20 00:00:00 | 84 |
| CinPPD | PPO | Hall, Robert H. | 1959-12-20 00:00:00 | 0 |
| CinPD | SGT | HALL, TYRONE J., JR. | 2006-04-02 00:00:00 | 0 |
| CinPD | PO | HALLMAN, NATHAN A. | 2019-01-13 00:00:00 | 0 |
| CinPD | SGT | Halpin, James | 1966-03-27 00:00:00 | 46 |
| CinPD | AMCC | HALPIN, JAMES M. | 2016-09-25 00:00:00 | 0 |
| CinPD | PO | HALUSEK, ANTHONY R. | 2017-11-05 00:00:00 | 0 |
| CinPD | PO | HALUSEK, JON J. | 1988-10-02 00:00:00 | 71 |
| CinPD | SGT | HALUSEK, WILLIAM | 1986-11-30 00:00:00 | 68 |
| CinPD | CAPT | Hamann, Gene A. | 1975-04-13 00:00:00 | 61 |
| CinPD | PO | HAMANN, LORI M. | 2007-06-17 00:00:00 | 101 |
| CinPD | SPEC | HAMANN, STEVEN E. | 2002-02-17 00:00:00 | 92 |
| CinPD | PO | HAMILTON, ANTONIO | 2007-06-17 00:00:00 | 101 |
| CinPD | PO | Hamilton, Kennth L. | 1971-02-28 00:00:00 | 55 |
| CinPD | PO | HAMILTON, TERRELL D. | 2019-01-13 00:00:00 | 0 |
| CinPD | PO | Hamler, David H. | 1972-10-29 00:00:00 | 58 |
| CinPD | PO | HAMLET, DONALD T. | 2005-10-30 00:00:00 | 0 |
| CinPD | SGT | Hammann, Alan | | 41 |
| CinPD | SGT | HAMMANN, KEVIN A. | 1988-10-02 00:00:00 | 71 |
| CinPD | CAPT | HAMMER, MATTHEW G. | 1999-07-11 00:00:00 | 88 |
| CinPD | PO | HAMPTON, MILTON C. | 1994-06-26 00:00:00 | 79 |
| CinPD | ACT3 | HANCOCK, LISA M. | 1987-09-06 00:00:00 | 0 |
| CinPD | LT | Handorf, Lawrence | | 0 |
| CinPD | PO | Hanes, Sandy | 2001-01-07 00:00:00 | 90 |
| CinPD | PO | Haney, James | | 0 |
| CinPD | ESDS | HANEY, JANELLE M. | 2016-01-03 00:00:00 | 0 |
| CinPD | CT3 | HANIFIN, CATHY L. | 1987-02-02 00:00:00 | 0 |
| CinPD | PO | HANKERSON, KEVIN D. | 1997-07-20 00:00:00 | 84 |
| CinPD | CT3 | HANSEN, BETHANY C. | 2016-07-03 00:00:00 | 0 |
| CinPD | PO | Hardewig, John G. | 1967-06-18 00:00:00 | 48-4 |
| CinPD | PO | HARDY, DARRYL | 2008-06-22 00:00:00 | 102 |
| CinPD | SMA | HARDY, TIFFANEY | 2013-12-08 00:00:00 | 0 |
| CinPD | PO | HARMON, ANDREA L. | 2014-05-11 00:00:00 | 0 |
| CinPD | PO | HARMON, GREGORY W. | 2014-05-11 00:00:00 | 0 |
| CinPD | SGT | HAROLD, ROBERT L. | 1992-06-07 00:00:00 | 76 |
| CinPPD | PPO | Harper, Marvin T. | | 0 |
| CinPD | SPEC | HARPER, MICHAEL J. | 2001-08-19 00:00:00 | 91 |
| CinPD | PO | HARRELL, ABIGAIL R. | 2014-08-31 00:00:00 | 0 |
| CinPD | PO | HARRELL, CASEY R. | 2016-01-03 00:00:00 | 0 |
| CinPD | SPEC | HARRELL, KATHLEEN M. | 1987-12-13 00:00:00 | 70 |
| CinPD | SGT | Harris, Albert | | 41 |
| CinPD | CT1 | HARRIS, CHAKEYNA R. | | 0 |
| CinPD | PO | HARRIS, DAVE | 2014-08-31 00:00:00 | 0 |
| CinPD | LT | Harris, Edward B. | 1973-07-01 00:00:00 | 59 |
| CinPD | PO | HARRIS, JOHNNY L. | 2007-06-17 00:00:00 | 101 |
| CinPD | PO | Harris, Jon F. | 1996-07-07 00:00:00 | 82 |
| CinPD | 0 | Harris, Jr., William | | 0 |
| CinPD | 0 | Harris, Karen E. | | 0 |
| CinPD | PO | HARRIS, KAROLINE E. | 2004-12-19 00:00:00 | 98 |
| CinPD | E911 | HARRIS, LaSHONDA L. | 2016-01-03 00:00:00 | 0 |
| CinPD | PO | HARRISON, WILLIAM P. | 2008-06-22 00:00:00 | 102 |
| CinPD | PO | Hart, Cheryl L. | 1994-06-26 00:00:00 | 79 |
| CinPD | PO | Hart, Davit | 1971-02-28 00:00:00 | 55 |
| CinPD | PO | Harter, Robin L. | 1999-07-11 00:00:00 | 88 |
| CinPD | PO | Harvey, Clifford J. | 1961-05-22 00:00:00 | 39 |
| CinPD | SPEC | Harvey, Patrick | 1972-10-29 00:00:00 | 58 |
| CinPD | PO | HASSE, ALEXANDER H. | 1999-07-11 00:00:00 | 88 |
| CinPD | SGT | HASSERT, MATTHEW A. | 1995-04-30 00:00:00 | 80 |
| CinPD | PO | HATCHER, GERALD E. | 2003-02-16 00:00:00 | 94 |
| CinPD | PO | HATTING, EMILY C. | 2019-01-13 00:00:00 | 0 |
| CinPD | 0 | Haun, Richard | | 0 |
| CinPD | CSA | HAVERKOS, ROSEMARY L. | 2021-04-18 00:00:00 | 0 |
| CinPD | CT3 | HAWKINS, AMY S. | 2016-03-13 00:00:00 | 0 |
| CinPD | PO | HAWKINS, EDDIE D. | 1999-01-10 00:00:00 | 87 |
| CinPD | STKP | HAWKINS, JOSHUA N. | 2013-11-10 00:00:00 | 0 |
| CinPD | PO | HAYES, DAVID A. | 2017-11-05 00:00:00 | 0 |
| CinPD | PO | HAYNES, BETSY R. | 1999-01-10 00:00:00 | 87 |
| CinPD | ADMT | HAYNES, JOHN D. | 1998-07-12 00:00:00 | 86 |
| CinPD | PO | HAZLETT, ASHLEY N. | | 0 |
| CinPD | PO | Heath, Robert | 1980-05-11 00:00:00 | 65 |
| CinPD | SGT | Heidorn, Patrick | | 56 |
| CinPD | PO | HEILAND, ALLISON N. | 2019-01-13 00:00:00 | 0 |
| CinPD | SGT | HEILAND, ROBERT B. | 2015-03-15 00:00:00 | 0 |
| CinPD | CT2 | HEILMAN, TERRI A. | | 0 |
| CinPD | PO | HEINE, ADAM J. | 2014-08-31 00:00:00 | 0 |
| CinPD | SGT | HEINE, JOHN J. | 2000-01-09 00:00:00 | 89 |
| CinPD | LT | HEINE, SHANNON M. | 1998-07-12 00:00:00 | 86 |
| CinPD | LT | Heitkemper, James | 1968-09-15 00:00:00 | 51 |
| CinPD | PO | Helmes, Nicholas | 1967-03-12 00:00:00 | 48-1 |
| CinPD | PO | HELTON, ROCKY D. | 2016-01-03 00:00:00 | 0 |
| CinPD | REC | Hemphill, Charles J. | 2003-02-16 00:00:00 | 94 |
| CinPD | PO | HEMSINK, ROBERT S. | 2014-08-31 00:00:00 | 0 |
| CinPD | SGT | Henderson, Lawrnece | 1972-10-29 00:00:00 | 58 |
| CinPD | CT3 | HENDERSON, MARSCHELLE M. | 2005-07-03 00:00:00 | 88 |
| CinPD | ADMS | HENDRICKS, JAMES W. | 2011-12-11 00:00:00 | 0 |
| CinPD | SPEC | Hennekes, Robert | 1967-04-17 00:00:00 | 48-3 |
| CinPD | LT | HENNIE, ADAM D. | 1999-07-11 00:00:00 | 88 |
| CinPD | PO | HENSON, ALICIA M. | 2017-11-05 00:00:00 | 0 |
| CinPD | SPEC | Henson, George Daniel | 1966-09-11 00:00:00 | 47 |
| CinPD | PO | HERBERT, LEON J. | 2016-01-03 00:00:00 | 0 |
| CinPD | SPEC | Hergert, Kenneth | | 0 |
| CinPD | SPEC | Herkert, Curtis G. | | 0 |
| CinPD | SPEC | Herman, Gary J. | | 0 |
| CinPD | CAPT | HEROLD, MARIS M. | 1993-02-07 00:00:00 | 77 |
| CinPD | PO | HERRING, JEROME, JR. | 2017-11-05 00:00:00 | 0 |
| CinPD | PO | HERRMANN, PHILLIP E. | 1997-10-19 00:00:00 | 0 |
| CinPD | PO | HERT, MATTHEW A., III | 1999-01-10 00:00:00 | 87 |
| CinPD | PO | HESSELBROCK, JASON R. | 2004-12-19 00:00:00 | 98 |
| CinPD | AOD | HESSLING, ASHLEY A. | 2016-02-14 00:00:00 | 0 |
| CinPD | SPEC | HEUSER, CARRIE L. | 2001-08-19 00:00:00 | 91 |
| CinPD | PO | Hey, James | 1967-03-12 00:00:00 | 48-1 |
| CinPD | LT | HEYOB, ANDREW D. | 1998-07-12 00:00:00 | 86 |
| CinPD | PO | HIATT, BRENNAN D. | 2019-12-01 00:00:00 | 0 |
| CinPD | AOD | HIBBARD, TRACY C. | 2016-06-12 00:00:00 | 0 |
| CinPD | SGT | HICKS, JACOB R. | 2003-02-16 00:00:00 | 94 |
| CinPD | LT | Hicks, James | | 58 |
| CinPD | ADMS | HIETT, ASHLEY N. | 2013-04-14 00:00:00 | 0 |
| CinPD | PO | HIGGINS, CAROLINE M. | 2008-06-22 00:00:00 | 102 |
| CinPD | LT | Higgins, Ronald | | 0 |
| CinPD | PO | Hightower, Rodney | 1972-07-30 00:00:00 | 57 |
| CinPD | SPEC | HILBERT, WILLIAM | 1991-09-15 00:00:00 | 75 |
| CinPD | LT | Hildebrand, Mark | 1973-07-01 00:00:00 | 59 |
| CinPD | LT | Hildebrand, Roger | 1965-09-06 00:00:00 | 45 |
| CinPD | ADMT | HILL, ALICE D. | 2007-02-25 00:00:00 | 0 |
| CinPD | PO | HILL, ANTHONY M. | 1998-01-11 00:00:00 | 85 |
| CinPD | PO | Hill, Christopher J. | 1999-07-11 00:00:00 | 88 |
| CinPD | PO | HILL, DERRICK L. | 1996-07-07 00:00:00 | 82 |
| CinPD | PO | HILL, DONTE' J. | 2008-06-22 00:00:00 | 102 |
| CinPD | PO | HILL, ERIC L. | 2003-09-07 00:00:00 | 95 |
| CinPD | SGT | Hill, Gregory A. | 1981-07-05 00:00:00 | 66 |
| CinPD | LT | HILL, HERMAN E. | 2002-08-18 00:00:00 | 93 |
| CinPD | 0 | Hill, Jimmie | | 0 |
| CinPD | PO | Hill, Robert | 1972-10-29 00:00:00 | 58 |
| CinPD | SGT | HILL, ROBERT J., III | 1997-01-05 00:00:00 | 83 |
| CinPD | PO | HILL, TERRY M. | 1996-01-14 00:00:00 | 81 |
| CinPD | PO | Hillgrove, James M | 1968-09-15 00:00:00 | 51 |
| CinPD | SGT | Hilmer, Paul | | 0 |
| CinPD | SGT | HILS, DANIEL J. | 1987-07-05 00:00:00 | 69 |
| CinPD | PO | HILTON, ANGELA N. | 1994-06-26 00:00:00 | 79 |
| CinPD | SGT | HINES, GREGORY | 1993-11-14 00:00:00 | 78 |
| CinPD | CAPT | Hines, Michael | | 41 |
| CinPD | PO | HINKLE, MAGGIE A. | 2016-01-03 00:00:00 | 0 |
| CinPD | PO | HIX, JONATHAN T. | 2016-01-03 00:00:00 | 0 |
| CinPD | LTC | Hochstrasser, Robin W. | 1965-09-12 00:00:00 | 45 |
| CinPD | DIVMGR | HOCTOR, ALICE M. | 2017-03-12 00:00:00 | 0 |
| CinPD | PO | HOCTOR, MASON K. | 2019-12-01 00:00:00 | 0 |
| CinPD | 0 | Hoctor, Thomas | | 54 |
| CinPD | PO | HODERLEIN, DARRIN L. | 1988-10-02 00:00:00 | 71 |
| CinPD | PO | HODGE, JASON L. | 1997-07-20 00:00:00 | 84 |
| CinPD | LT | HODGES, JERRY W. | 2004-12-19 00:00:00 | 98 |
| CinPD | PO | Hoehler, Brian S. | 1996-07-07 00:00:00 | 82 |
| CinPD | SGT | Hoerst, Stephen | | 58 |
| CinPD | SGT | HOERST, STEPHEN G., II | 1997-07-20 00:00:00 | 84 |
| CinPD | PO | HOFF, JENNIFER N. | 2016-01-03 00:00:00 | 0 |
| CinPD | LT | HOFFBAUER, BRUCE J. | 1986-11-30 00:00:00 | 68 |
| CinPD | PO | HOFFBAUER, KATELYN M. | 2018-07-01 00:00:00 | 0 |
| CinPD | SPEC | Hoffbauer, Patricia A. | 1986-03-02 00:00:00 | 67 |
| CinPD | SPEC | Hoffmann, Joseph | 1968-09-15 00:00:00 | 51 |
| CinPD | ESDS | HOGAN, SUZANNE M. | 2016-01-03 00:00:00 | 0 |
| CinPD | PO | HOGAN, VICTORIA S. | 2019-01-13 00:00:00 | 0 |
| CinPD | PO | HOLLANDER, TODD A. | 2001-01-07 00:00:00 | 90 |
| CinPD | PO | HOLLINS, DAYEESHA C. | 2019-12-01 00:00:00 | 0 |
| CinPD | SPEC | Holloway, David | 1969-11-23 00:00:00 | 53 |
| CinPD | PO | HOLLYFIELD, CARRIE L. | 2014-08-31 00:00:00 | 0 |
| CinPD | PO | HOLMES, KEVIN J. | 2006-04-02 00:00:00 | 100 |
| CinPD | PO | Holston, Lamarr | 2002-08-18 00:00:00 | 93 |
| CinPD | PO | HOLTHAUS, WILLIAM J. | 2007-06-17 00:00:00 | 101 |
| CinPD | PO | HOLTMANN, KRISTINA R. | 1999-07-11 00:00:00 | 88 |
| CinPD | SPEC | Homan, John E. | 1980-05-11 00:00:00 | 65 |
| CinPD | OD | HOMER, CHERYL M. | 2016-01-03 00:00:00 | 0 |
| CinPD | OD | HON, ANDREA S. | 2016-01-03 00:00:00 | 0 |
| CinPD | PO | Hood, Gary | 1972-10-29 00:00:00 | 58 |
| CinPD | SGT | Hood, Herbert G. II | 1987-12-13 00:00:00 | 70 |
| CinPD | PO | HOOD, JOEL A. | | 0 |
| CinPD | PO | Hood, Lynn (Cranley) | 1974-08-18 00:00:00 | 60 |
| CinPD | E911 | HOOSAN, DYLAN P. | 2016-01-03 00:00:00 | 0 |
| CinPD | PO | HOOVEN, JESSE L. | 2014-08-31 00:00:00 | 0 |
| CinPD | PO | Hopkins, Rebecca A. | 1998-07-12 00:00:00 | 86 |
| CinPD | 0 | Hopkins, William L. | | 0 |
| CinPD | SGT | Hopper, L. Michael | | 0 |
| CinPD | SPEC | HORN, JOHN G. | 1986-03-02 00:00:00 | 67 |
| CinPD | SGT | Horn, Kathryn M. | 1995-04-30 00:00:00 | 80 |
| CinPD | STKP | HORNE, GENE T. | 2019-12-15 00:00:00 | 0 |
| CinPD | PO | HORNER, JASON M. | 2006-04-02 00:00:00 | 100 |
| CinPD | PO | HORNING, KIMBERLY C. | 2007-06-17 00:00:00 | 101 |
| CinPD | SGT | Horstman, Charles | 1963-01-14 00:00:00 | 41 |
| CinPD | PO | HORTON, DOUGLASS A. | 2004-03-07 00:00:00 | 96 |
| CinPD | PO | HOSKINS, ALEXANDRA | 2008-06-22 00:00:00 | 102 |
| CinPD | PO | HOSKINS, RICKY L. | 1998-01-11 00:00:00 | 85 |
| CinPD | PO | House, Ryan K. | 1998-01-11 00:00:00 | 85 |
| CinPD | PO | HOWARD, BRIAN A. | 2017-11-05 00:00:00 | 0 |
| CinPD | PO | Howard, David M. | 1973-08-19 00:00:00 | 63 |
| CinPD | SPEC | HOWARD, JEREMY C. | 1999-01-10 00:00:00 | 87 |
| CinPD | CRMA | HOWARD, KATALIN G. | 2018-12-02 00:00:00 | 0 |
| CinPD | CAPT | Howard, Kathleen A. | 1980-05-11 00:00:00 | 65 |
| CinPD | PO | HOWARD, TAYLOR B. | 2015-03-15 00:00:00 | 0 |
| CinPD | SASP | HOWELL, CARRIE V. | 2009-04-19 00:00:00 | 0 |
| CinPD | SGT | HOWELL, JEFFREY A. | 1996-07-07 00:00:00 | 82 |
| CinPD | PO | HOWELL, JEFFREY A., JR. | 2008-06-22 00:00:00 | 102 |
| CinPD | SGT | HOWELL, KANESHIA D. | 2003-09-07 00:00:00 | 95 |
| CinPD | SGT | HUBBARD, JASON J. | 2001-01-07 00:00:00 | 90 |
| CinPD | SGT | HUDEPOHL, HOLLIS M. | 2008-06-22 00:00:00 | 102 |
| CinPD | SGT | HUDEPOHL, MICHAEL E. | 1992-06-07 00:00:00 | 76 |
| CinPD | 0 | Hudson, Donald | | 58 |
| CinPD | LT | HUDSON, JOHN R. | 1999-07-11 00:00:00 | 88 |
| CinPD | SGT | HUELLEMEIER, STACIE A. | 1991-09-15 00:00:00 | 75 |
| CinPD | PO | Huffman, Daniel | 1972-07-23 00:00:00 | 62 |
| CinPD | SPEC | Hughes, H. Douglas | 1975-04-13 00:00:00 | 61 |
| CinPD | SGT | Hughes, Jeffrey | | 0 |
| CinPD | OD | HUGHES, KITTY A. | 1989-04-30 00:00:00 | 0 |
| CinPD | ADMT | HUGHES, LISA R. | | 0 |
| CinPD | PO | HUGLEY, RONNIE | 1990-05-06 00:00:00 | 73 |
| CinPD | FOD | HUMBERT, JULIE L. | 2013-06-23 00:00:00 | 0 |
| CinPD | PO | Hummeldorf, Phillip | 1966-09-25 00:00:00 | 47 |
| CinPD | LTC | HUMPHRIES, PAUL H. | 1986-03-02 00:00:00 | 67 |
| CinPD | LT | Hungler, Robert J. | 1967-11-19 00:00:00 | 49 |
| CinPD | LT | HUNLEY, MARK K. | 1996-07-07 00:00:00 | 82 |
| CinPD | SGT | Hunt, Jeffrey F. | 1980-03-02 00:00:00 | 64 |
| CinPD | PO | Hunter III, William N. | 2002-08-18 00:00:00 | 93 |
| CinPD | PO | HUNTER, DAVID W., JR | 1996-07-07 00:00:00 | 82 |
| CinPD | PO | HUNTER, GRANT M. | 2016-01-03 00:00:00 | 0 |
| CinPD | LT | HURST, DONNA M. | 1990-10-21 00:00:00 | 74 |
| CinPD | FSS | HUSSEL, JASON | 2014-03-30 00:00:00 | 0 |
| CinPD | PO | HUSSELS, TAMMY R. | 1998-01-11 00:00:00 | 85 |
| CinPD | PO | HUTCHINGS, LAURA L. | 2016-01-03 00:00:00 | 0 |
| CinPD | SGT | Ibold, Douglas B. | 1993-11-14 00:00:00 | 78 |
| CinPD | SGT | IGEL, SAMUEL J. | 1992-06-07 00:00:00 | 76 |
| CinPD | CT3 | INGRAM, CARLA M. | 2009-04-19 00:00:00 | 0 |
| CinPD | SPEC | Ingram, Kyle L. | 1986-03-02 00:00:00 | 67 |
| CinPD | SPEC | Ingram, Nathaniel | 1972-10-29 00:00:00 | 58 |
| CinPD | SGT | Irving, Gina M. | 1981-07-05 00:00:00 | 66 |
| CinPD | LT | ISAAC, BRET T. | 1989-10-08 00:00:00 | 72 |
| CinPD | CHIEF | ISAAC, ELIOT K. | 1988-10-02 00:00:00 | 71 |
| CinPD | PO | ISAAC, KAYLA E. | 2016-12-04 00:00:00 | 0 |
| CinPD | SGT | ISAACS, STEWART D. | 2002-08-18 00:00:00 | 93 |
| CinPD | SGT | ISHAM, KENNETH J. | 1989-10-08 00:00:00 | 72 |
| CinPD | PO | IVANOVIC, NICHOLAS E. | 2016-01-03 00:00:00 | 0 |
| CinPD | SCPA | IVNIK, ERIN A. | 2016-11-20 00:00:00 | 0 |
| CinPD | PO | JACKSON, KELLY A. | 2001-08-19 00:00:00 | 91 |
| CinPD | PO | JACKSON, MARCUS L. | 2000-01-09 00:00:00 | 89 |
| CinPD | PO | JACKSON, SHAMEKA L. | 2017-11-05 00:00:00 | 0 |
| CinPD | PO | JACOBS, TERRY L. | 1996-01-14 00:00:00 | 81 |
| CinPD | SRPT | JAMES, BELINDA R. | 2001-05-13 00:00:00 | 0 |
| CinPD | LTC | Janke, Richard L. | 1980-03-02 00:00:00 | 64 |
| CinPD | LEI | JANKE, RONALD J. | 2011-06-12 00:00:00 | 0 |
| CinPD | SGT | JASON, GEORGE M. | 1997-07-20 00:00:00 | 84 |
| CinPD | SGT | Jay, John S. | 1965-03-22 00:00:00 | 44 |
| CinPD | PO | JEFFERIES, JOHN L. | 2014-05-11 00:00:00 | 0 |
| CinPD | PO | JENKINS, ASHLEY M. | 2014-08-31 00:00:00 | 0 |
| CinPD | PO | JENKINS, DAVID A. | 2002-02-17 00:00:00 | 92 |
| CinPD | SPEC | JENKINS, MARIAN Y. | 1998-07-19 00:00:00 | 86 |
| CinPD | PO | JENNINGS, RASHEEN K. | 2007-06-17 00:00:00 | 101 |
| CinPD | PO | Jermer, Joseph | 1967-03-12 00:00:00 | 48-1 |
| CinPD | PO | JODICE, CARY W. | 1999-07-11 00:00:00 | 88 |
| CinPD | LTC | JOHN, MICHAEL K. | 1997-01-05 00:00:00 | 83 |
| CinPD | ADMT | JOHNS, DANIEL | 2008-03-23 00:00:00 | 0 |
| CinPD | CAPT | Johns, Thomas A. | 1980-03-02 00:00:00 | 64 |
| CinPD | PO | JOHNSON, AMANDA G. | 2017-11-05 00:00:00 | 0 |
| CinPD | PO | JOHNSON, ANTHONY S. | 1999-07-11 00:00:00 | 88 |
| CinPD | PO | JOHNSON, BRIAN P. | 1986-03-02 00:00:00 | 67 |
| CinPD | SGT | Johnson, Calvin | 1990-10-21 00:00:00 | 74 |
| CinPD | PO | JOHNSON, DARRICK A. | 1995-04-30 00:00:00 | 80 |
| CinPD | PO | JOHNSON, DERRICK | 2013-06-23 00:00:00 | 0 |
| CinPD | CT2 | JOHNSON, DONNA M. | 2013-01-06 00:00:00 | 0 |
| CinPD | PO | Johnson, Edward Jr. | 1980-05-11 00:00:00 | 65 |
| CinPD | PO | JOHNSON, GARY E. | 2008-06-22 00:00:00 | 102 |
| CinPD | FOD | JOHNSON, HEATHER M. | 2009-04-19 00:00:00 | 0 |
| CinPD | SGT | Johnson, Jeffrey S. | 1997-07-20 00:00:00 | 84 |
| CinPD | PO | Johnson, Jessica A. | 1999-01-10 00:00:00 | 87 |
| CinPD | SGT | Johnson, Julian J. | | 0 |
| CinPD | SPEC | JOHNSON, KRISTIE J. | 1997-01-05 00:00:00 | 83 |
| CinPD | PO | JOHNSON, LAWRENCE B. | 2007-06-17 00:00:00 | 101 |
| CinPD | PO | JOHNSON, LISA M. | 1991-09-15 00:00:00 | 75 |
| CinPD | PO | JOHNSON, MARGOT A. | 2019-12-01 00:00:00 | 0 |
| CinPD | PO | JOHNSON, ROBERT E. | 1997-01-05 00:00:00 | 83 |
| CinPD | PO | JOHNSON, RONALD C. | 1999-07-11 00:00:00 | 88 |
| CinPD | PO | Johnson, Sandra N. | 1997-07-20 00:00:00 | 84 |
| CinPD | SPEC | JOHNSON, SCOTT H. | 1986-11-30 00:00:00 | 68 |
| CinPD | PO | JOHNSON, SHARON M. | 1991-09-15 00:00:00 | 75 |
| CinPD | PO | JOHNSON, TYLER G. | 2019-01-13 00:00:00 | 0 |
| CinPD | CAPT | JOHNSTON, DAVID W. | 1994-06-26 00:00:00 | 79 |
| CinPD | CAPT | JOHNSTONE, JAY B. | 1998-01-11 00:00:00 | 85 |
| CinPD | CAPT | JONES, AARON R. | 1998-07-12 00:00:00 | 86 |
| CinPD | SGT | Jones, Alan | | 0 |
| CinPD | PO | JONES, COREY D. | 2014-08-31 00:00:00 | 0 |
| CinPD | PO | JONES, DANA M. | 1997-01-05 00:00:00 | 83 |
| CinPD | SPEC | Jones, Daniel | 1967-03-12 00:00:00 | 48-1 |
| CinPD | PO | JONES, DARRYL J. | 2004-12-19 00:00:00 | 98 |
| CinPD | SGT | JONES, JENNIFER M. | 1999-01-10 00:00:00 | 87 |
| CinPD | CAPT | Jones, Kenneth S. | 1980-03-02 00:00:00 | 64 |
| CinPD | PO | JONES, KEVIN R. | | 0 |
| CinPD | LT | Jones, Michael | 1972-07-30 00:00:00 | 57 |
| CinPD | PO | JONES, ROBERT III | 1987-07-05 00:00:00 | 69 |
| CinPD | SGT | JONES, RYAN M. | 1997-07-20 00:00:00 | 84 |
| CinPD | ADMT | JONES, STEPHANIE L. | 2021-06-13 00:00:00 | 0 |
| CinPD | PO | JONES, THOMAS L. | 1999-01-10 00:00:00 | 87 |
| CinPD | PO | JONES, TRACY S. | 1998-07-12 00:00:00 | 86 |
| CinPD | CT3 | JONES, WYN J. | 2020-11-29 00:00:00 | 0 |
| CinPD | PO | JORDAN, DONALD L. | 2001-01-07 00:00:00 | 90 |
| CinPD | PO | JORDAN, JOSHUA K. | 2017-11-05 00:00:00 | 0 |
| CinPD | PO | JORDAN, MALYNDA S. | 2002-02-17 00:00:00 | 92 |
| CinPD | SGT | Jorden, Dwight F. | 1972-10-29 00:00:00 | 58 |
| CinPD | PO | Judon, Richard A. | 1986-03-02 00:00:00 | 67 |
| CinPD | PO | Jump, Kandice J. | 2002-02-17 00:00:00 | 92 |
| CinPD | PO | KAESER, MICHAEL C. | 2003-02-16 00:00:00 | 94 |
| CinPD | SGT | KAMINSKY, ERIC A. | 1997-01-05 00:00:00 | 83 |
| CinPD | PPO | Kammer, Frank III | 1964-12-05 00:00:00 | 0 |
| CinPD | PO | KANE, JONATHAN E. | 2019-12-01 00:00:00 | 0 |
| CinPD | SPEC | Kanz, Gregory A. | 1986-03-02 00:00:00 | 67 |
| CinPD | SPEC | KARAGULEFF, ERIC P. | 1996-01-14 00:00:00 | 81 |
| CinPD | 0 | Katt, Daniel A. | | 0 |
| CinPD | SPEC | Kaufmann, Gregory A. | 1972-10-29 00:00:00 | 58 |
| CinPD | PO | KAY, JUSTIN M. | 2016-12-04 00:00:00 | 0 |
| CinPD | SPEC | KEATING, DAWN M. | 1992-06-07 00:00:00 | 76 |
| CinPD | PO | KEATING, JOSEPH F. | 2014-08-31 00:00:00 | 0 |
| CinPD | ADMS | KELLER, BETH A. | 2016-01-03 00:00:00 | 0 |
| CinPD | PO | Keller, Wayne D. | | 56 |
| CinPD | SPEC | KELLEY, KIMBERLY A. | 1999-07-11 00:00:00 | 88 |
| CinPD | SGT | KELLEY, MARK I. | 1993-11-14 00:00:00 | 78 |
| CinPD | 0 | Kelley, Michael | 1971-08-29 00:00:00 | 59 |
| CinPD | PO | Kellison, Thomas | 1958-03-24 00:00:00 | 35 |
| CinPD | PLTN | Kelly, Dallas W. | 1968-03-24 00:00:00 | 50 |
| CinPD | PO | KELLY, IRIS E. | 2001-01-07 00:00:00 | 90 |
| CinPD | PO | Kelly, William | 1956-04-30 00:00:00 | 31 |
| CinPD | PO | KELSEY, SAVON C. | 2019-01-13 00:00:00 | 0 |
| CinPD | SGT | KEMME, JAY M. | 2008-06-22 00:00:00 | 102 |
| CinPD | PO | KEMME, JOSEPH D | 2019-12-01 00:00:00 | 0 |
| CinPD | SPEC | KENNEDY, DAVID K. | 1989-10-08 00:00:00 | 72 |
| CinPD | PPO | Kenney, Bernard F. | 1962-01-22 00:00:00 | 0 |
| CinPD | OD | KENYON-MORGAN, KEVIN A. | 2016-03-20 00:00:00 | 0 |
| CinPD | 0 | Kerby, Ronald P. | | 0 |
| CinPD | OD | KETCHUM, CHARLES | 2016-01-03 00:00:00 | 0 |
| CinPD | PO | KEUPER, WILLIAM E. | 1999-01-10 00:00:00 | 87 |
| CinPD | PO | KEY, BRIAN F. | 1998-01-11 00:00:00 | 85 |
| CinPD | SPEC | KEY, DONNA M. | | 0 |
| CinPD | SPEC | KIBBEE, RICK E. | 1990-05-06 00:00:00 | 73 |
| CinPD | PO | KIDD, BOBBY L. | 1998-07-12 00:00:00 | 86 |
| CinPD | PO | KILGORE, CHARLES C. | 2002-02-17 00:00:00 | 92 |
| CinPD | SGT | KILGORE, KENNETH M. | 1997-07-20 00:00:00 | 84 |
| CinPD | PO | KILGORE, MARY A. | 2003-09-07 00:00:00 | 95 |
| CinPD | SGT | Kincaid, Kenneth C. | | 0 |
| CinPD | SGT | KINEBREW, JERRY N. | 1997-01-05 00:00:00 | 83 |
| CinPD | PO | Kiner, Ronald | 2000-01-09 00:00:00 | 89 |
| CinPD | CSA | KING, JENNIFFER S. | 2016-01-03 00:00:00 | 0 |
| CinPD | SGT | KING, TORRY T. | 2002-08-18 00:00:00 | 93 |
| CinPD | SGT | KINNEY, WILLIAM S. | 2003-09-07 00:00:00 | 95 |
| CinPD | PO | Kirby, Leonard Dennis | 1971-02-28 00:00:00 | 55 |
| CinPD | SGT | Kissinger, Ronald | 1961-05-22 00:00:00 | 39 |
| CinPD | SPEC | Kittel, Greg E. | 1994-06-26 00:00:00 | 79 |
| CinPD | 0 | Klayer, Kenneth | | 0 |
| CinPD | SGT | KLAYER, TIMOTHY A. | 1986-03-02 00:00:00 | 67 |
| CinPD | CRMA | KLEINDORFER, RACHEL D. | 2020-11-29 00:00:00 | 0 |
| CinPD | OD | KLEMS, AMANDA | 2016-01-03 00:00:00 | 0 |
| CinPD | OD | KLOEPFER, ANGELA L | 2016-03-27 00:00:00 | 0 |
| CinPD | PP/CAPT | Klosterman, Wilbur | 1966-09-20 00:00:00 | 47 |
| CinPD | PO | Klug, Charles | 1969-05-04 00:00:00 | 52 |
| CinPD | AOD | KLUG, LOUIS E. | 2016-06-12 00:00:00 | 0 |
| CinPD | ACT3 | KLUMB, GAIL L. | 2004-04-11 00:00:00 | 0 |
| CinPD | PO | KNAPP, BRAEDEN A. | 2019-01-13 00:00:00 | 0 |
| CinPD | PO | KNAPP, CHARLES F., III | 2004-03-07 00:00:00 | 96 |
| CinPD | PO | KNELLER, BRIAN J. | 2002-02-17 00:00:00 | 92 |
| CinPD | PO | KNIGHT, GERALD L. | 2000-01-09 00:00:00 | 89 |
| CinPD | CT3 | KNISLEY, SUSAN A. | 2002-01-20 00:00:00 | 0 |
| CinPD | CT3 | KNITTEL, DOROTHY J. | 1990-01-21 00:00:00 | 0 |
| CinPD | PO | Knollman, Julie M. | 2001-01-07 00:00:00 | 90 |
| CinPD | PO | KNOX, DAVID W. | 2004-03-07 00:00:00 | 96 |
| CinPD | LTC | Knox, H. Bruce | 1965-09-05 00:00:00 | 49 |
| CinPD | PO | KOBER, KENNETH L. | 2000-08-20 00:00:00 | 0 |
| CinPD | PO | Koehn, Bruce | 1967-03-12 00:00:00 | 48-1 |
| CinPD | PO | KOENIG, KRISTINA R. | 1999-07-11 00:00:00 | 0 |
| CinPD | PO | KOEPPE, CHAD G. | 2004-12-19 00:00:00 | 0 |
| CinPD | LT | Koeppe, Stuart A. | 2004-12-19 00:00:00 | 98 |
| CinPD | SGT | KOHLER, ERIC J. | 2006-04-02 00:00:00 | 100 |
| cinpd | PO | Kohrman, Shawn T. | 1996-01-14 00:00:00 | 81 |
| CinPD | SPEC | Kohus, Herbert W. | 1966-09-25 00:00:00 | 47 |
| CinPD | PO | KONICKI, DONALD A. | 1999-01-10 00:00:00 | 87 |
| CinPD | PO | KOWALSKI, DANIEL M. | 1990-10-21 00:00:00 | 74 |
| CinPD | SPEC | Krabbe, George | 1966-03-27 00:00:00 | 46 |
| CinPD | LT | Kraft, John P. | 1980-05-11 00:00:00 | 65 |
| CinPD | LT | Kramer, Stephen R. | 1972-07-23 00:00:00 | 62 |
| CinPD | PO | Kramer, Terry L | 1969-11-09 00:00:00 | 53 |
| CinPD | SPEC | KRAUSER, SCOTT T. | 1990-05-06 00:00:00 | 73 |
| CinPD | SGT | KREIDER, CASEY J. | 2003-09-07 00:00:00 | 95 |
| CinPD | PO | KREIDER, DANIEL P. | 1999-07-11 00:00:00 | 88 |
| CinPD | SPEC | Kreimer, Charles | 1966-06-19 00:00:00 | 47 |
| CinPD | 0 | Kremm, Gregory | | 56 |
| CinPD | PO | KRESS, ZACHARY A. | 2017-11-05 00:00:00 | 0 |
| CinPD | FOD | KRIEG, SUSAN N. | 2013-06-23 00:00:00 | 0 |
| CinPD | SPEC | KROGER, KEVIN T. | 1999-07-11 00:00:00 | 88 |
| CinPD | 0 | Krummen, Richard H. | | 0 |
| CinPD | PO | Kueffer, Christian P. | 2001-01-07 00:00:00 | 90 |
| CinPD | PO | Kuhn, James | 1972-07-30 00:00:00 | 57 |
| CinPD | E911 | KULLGREN, JAMIE | 2016-01-03 00:00:00 | 0 |
| CinPD | PO | KULLGREN, RONALD A. | 2002-08-18 00:00:00 | 93 |
| CinPD | SGT | KUNZ, KRAIG D. | 2006-04-02 00:00:00 | 100 |
| CinPD | SRCA | KYLE, BRANDON S. | 2016-06-19 00:00:00 | 0 |
| CinPD | LT | Kyles, Jerry | | 0 |
| CinPD | SPEC | LaBrecque, Leonard E. | 1972-07-23 00:00:00 | 62 |
| CinPD | CT3 | LACKER, HEATHER E. | 2007-10-21 00:00:00 | 0 |
| CinPD | 0 | Lackey, Eileen | 1972-04-09 00:00:00 | 0 |
| CinPD | PO | LALLY, ANN C. | 1999-07-11 00:00:00 | 88 |
| CinPD | SPEC | LAMB, JASON K. | 1997-07-20 00:00:00 | 84 |
| CinPD | CT3 | LAMB, MARCELLA F. | 1995-06-04 00:00:00 | 0 |
| CinPD | SGT | LAMBERT, SHAUNA J. | 1993-11-14 00:00:00 | 78 |
| CinPD | SGT | Lamping, James | | 0 |
| CinPD | PO | LANDESBERG, DAVID M. | 1993-02-07 00:00:00 | 77 |
| CinPD | PO | LANDRUM, JAMIE J. | 2014-08-31 00:00:00 | 0 |
| CinPD | PO | LANE, JENNIFER A. | 2008-06-22 00:00:00 | 102 |
| CinPD | SPEC | LANE, REGINALD A. | 1993-11-14 00:00:00 | 78 |
| CinPD | PO | LANE, TYLER A. | 2016-01-03 00:00:00 | 0 |
| CinPD | PO | LANEY, LaDON R. | 1992-06-07 00:00:00 | 76 |
| CinPD | PO | Lang, Michael R. | 2001-01-07 00:00:00 | 90 |
| CinPD | SGT | LANG, STEVEN A. | 1987-07-05 00:00:00 | 69 |
| CinPD | SGT | Lanter, Thomas R. | 1972-07-23 00:00:00 | 62 |
| CinPD | LT | LANTER, TIMOTHY P. | 2006-04-02 00:00:00 | 100 |
| CinPD | PO | LARKIN, MYRON G. | 1996-01-14 00:00:00 | 81 |
| CinPD | LT | LARKIN, TERRY M. | 2004-12-19 00:00:00 | 98 |
| CinPD | PO | LATHAM, KURTIS R. | 2015-03-15 00:00:00 | 0 |
| CinPD | PO | LATHERY, JERRY L. | 1994-06-26 00:00:00 | 79 |
| CinPD | SGT | LATZY, MATTHEW J. | 1999-01-10 00:00:00 | 87 |
| CinPD | PO | LAUDERMAN, CHRISTOPHER S. | 2016-01-03 00:00:00 | 0 |
| CinPD | PO | LAUER, DIANE K. | 1996-07-07 00:00:00 | 82 |
| CinPD | PO | LAW, DAPHNE D. | 1991-09-15 00:00:00 | 75 |
| CinPD | PO | LAW, LORENZO, JR. | 1994-06-26 00:00:00 | 79 |
| CinPD | SGT | LAWSON, ABRAHAM | 1997-07-20 00:00:00 | 84 |
| CinPD | AOD | LAWSON, ALYA E. | 2016-03-20 00:00:00 | 0 |
| CinPD | PO | Lawson, Stephen G. | 1999-01-10 00:00:00 | 87 |
| CinPD | SPEC | LAWSON, STEPHEN J. | 1999-01-10 00:00:00 | 87 |
| CinPD | PO | LAY, RYAN W. | 2014-05-11 00:00:00 | 0 |
| CinPD | REC | Ledford, Richard T. | 2003-02-16 00:00:00 | 94 |
| CinPD | 0 | Ledford, Sheryl | | 0 |
| CinPD | SPEC | Ledwin, Edgar Jr. | 1953-04-12 00:00:00 | 25 |
| CinPD | PO | LEE, AUSTIN D. | 2019-01-13 00:00:00 | 0 |
| CinPD | CAPT | Lee, Gary W. | 1981-07-05 00:00:00 | 66 |
| CinPD | PO | Lee-Cobb, Donna R. | 1992-06-07 00:00:00 | 76 |
| CinPD | SPEC | Leesummers, Denica R. | 1994-06-26 00:00:00 | 79 |
| CinPD | SGT | LEHMAN, MICHELLE M. | 2004-03-07 00:00:00 | 96 |
| CinPD | SGT | Lehman, Richard J. | 1976-10-03 00:00:00 | 63 |
| CinPD | PO | Lehmkuhl, Robert | 1972-07-30 00:00:00 | 57 |
| CinPD | PO | LEINDECKER, JOHN E., JR. | 2004-12-19 00:00:00 | 98 |
| CinPD | CHIEF | Leistler, Myron J. | 1953-04-12 00:00:00 | 25 |
| CinPD | STKP | LEMBERG, LAURA J. | 1965-01-11 00:00:00 | 47 |
| CinPD | STKP | LEMBERG, LAURA J. | 2004-02-15 00:00:00 | 0 |
| CinPD | PO | Lemker, Richard | 1967-07-23 00:00:00 | 54 |
| CinPD | OD | LEONARD, NICHOLAS J | 2016-02-14 00:00:00 | 0 |
| CinPD | PO | LEONARD, ODAYUES D. | 1997-01-05 00:00:00 | 83 |
| CinPD | PO | LERAY, KAREN A. | 2008-06-22 00:00:00 | 102 |
| CinPD | PO | LeRAY, NATHAN D. | 2003-02-16 00:00:00 | 94 |
| CinPD | PO | LESTER, ALAN W. | 2005-09-25 00:00:00 | 99 |
| CinPD | SGT | LEWIS, CASANDRA M. | 2003-09-07 00:00:00 | 95 |
| CinPD | PO | LEWIS, JAMES G. | 1999-01-10 00:00:00 | 87 |
| CinPD | PO | Lewis, Jeffrey S. | 2002-08-18 00:00:00 | 93 |
| CinPD | SGT | LEWTON, GREGORY D. | 1992-06-07 00:00:00 | 76 |
| CinPD | PO | Lillis, Jackie K. | 1988-10-02 00:00:00 | 71 |
| CinPD | SACC | LIN, SHUMAY | 2015-10-25 00:00:00 | 0 |
| CinPD | SGT | LIND, ROBERT J. | 2005-09-25 00:00:00 | 99 |
| CinPD | SGT | Lind, Thomas A. | 1971-07-03 00:00:00 | 57 |
| CinPD | SPEC | LINDLE, DOUGLAS S. | 1987-12-13 00:00:00 | 70 |
| CinPD | PO | LINDLE, JASON S. | 2006-04-02 00:00:00 | 100 |
| CinPD | SGT | LINDSEY, JASON T. | 2014-05-11 00:00:00 | 0 |
| CinPD | OD | LINDSEY, TIFFANY M. | 2016-05-01 00:00:00 | 0 |
| CinPD | PO | Link, Joseph W. | 1980-03-02 00:00:00 | 64 |
| CinPD | CT1 | LIPPS, KIMBERLY G. | 2016-03-13 00:00:00 | 0 |
| CinPD | PO | Liston Robert T. | 2002-08-18 00:00:00 | 93 |
| CinPD | SGT | Liston, Robert E. | 1972-07-23 00:00:00 | 62 |
| CinPD | PO | Little, Brian A. | 1993-02-07 00:00:00 | 77 |
| CinPD | PO | LITTLES, LYNNETTE P. | 1998-01-11 00:00:00 | 85 |
| CinPD | SPEC | Locke, Leon | 1972-07-23 00:00:00 | 62 |
| CinPD | PO | LOCKE, PERRY E. | 2000-01-09 00:00:00 | 89 |
| CinPD | PO | LOEDING, BRETT J. | 2016-12-04 00:00:00 | 0 |
| CinPD | PO | Lohman, Kimberly S. | 1997-07-20 00:00:00 | 84 |
| CinPD | STKP | LOHMANN, JESSICA A. | 2016-07-17 00:00:00 | 0 |
| CinPD | SGT | Long, Calvin J., Jr | 1967-07-23 00:00:00 | 54 |
| CinPD | PO | LONGWORTH, CARRIE L. | | 0 |
| CinPD | SPEC | LONGWORTH, MARK W. | 1998-07-12 00:00:00 | 86 |
| CinPD | PO | LONGWORTH, MICHELE L. | 2000-01-09 00:00:00 | 89 |
| CinPD | PO | LONGWORTH, RICHARD M. | 2007-06-17 00:00:00 | 101 |
| CinPD | PO | LONGWORTH, RONNIE C. | 2016-01-03 00:00:00 | 0 |
| CinPD | SGT | Loose, William | | 56 |
| CinPD | SPEC | Lopez, Jennifer A. | 1994-06-26 00:00:00 | 79 |
| CinPD | PO | LOREAUX, CHRISTOPHER D. | 2014-08-31 00:00:00 | 0 |
| CinPD | PO | LORENZ, JOSEPH J. | 1999-07-11 00:00:00 | 88 |
| CinPD | PO | Lotz, Paul | 1967-11-19 00:00:00 | 49 |
| CinPD | SPEC | Louder, Daniel | 1973-07-01 00:00:00 | 59 |
| CinPD | LT | LOVE, GERMAINE A. | 2003-09-07 00:00:00 | 95 |
| CinPD | PPO/SGT | Lovett, David A. | 1975-04-13 00:00:00 | 61 |
| CinPD | SRPT | LOVETTE, MARLA K. | 2014-03-30 00:00:00 | 0 |
| CinPD | PO | LOWE, MICHAEL | 2015-03-15 00:00:00 | 0 |
| CinPD | ACCT | LOWERY, LYNNETTE C. | 2021-02-21 00:00:00 | 0 |
| CinPD | PO | LOWRY, KIMBERLY S. | 1997-07-20 00:00:00 | 84 |
| CinPD | PO | Lucas, James T. | 1973-08-19 00:00:00 | 63 |
| CinPD | E911 | LUCK, ANDREA | 2016-01-03 00:00:00 | 0 |
| CinPD | LT | LUCK, DONALD J. | 1986-03-02 00:00:00 | 67 |
| CinPD | SPEC | LUDGATIS, JOY A. | 1990-05-06 00:00:00 | 73 |
| CinPD | PO | LUDWIG, RUSSELL T. | 2019-01-13 00:00:00 | 0 |
| CinPD | CAPT | Luebbe, Stephen G. | 1980-05-11 00:00:00 | 65 |
| CinPD | SPEC | LUKE, JENNIFER A. | 1994-06-26 00:00:00 | 79 |
| CinPD | SPEC | Luken, Dennis M. | | 61 |
| CinPD | PO | Lundy, David | | 0 |
| CinPPD | SGT | Lunsford, Edward B. | 1959-12-16 00:00:00 | 0 |
| CinPD | PO | LUTTRELL, NORMAN L. | 1995-04-30 00:00:00 | 80 |
| CinPD | PO | LUTZ, TIMOTHY J. | 2003-02-16 00:00:00 | 94 |
| CinPD | SGT | LYNN, KELVIN | 2003-09-07 00:00:00 | 95 |
| CinPD | PO | MACBETH, KELLEY L. | 1996-01-14 00:00:00 | 81 |
| CinPD | SGT | MACHENHEIMER, MICHAEL A | 1998-01-11 00:00:00 | 85 |
| CinPD | PO | MACK, DEON J. | 2002-08-18 00:00:00 | 93 |
| CinPD | LT | MACK, MARTIN W. | 1987-12-13 00:00:00 | 70 |
| CinPD | 0 | MacKay, Robert "Warpy" | | 0 |
| CinPD | 0 | MacKay, Robert D. | | 0 |
| CinPD | E911 | MACK-PHILLIPS, VICKI J. | 2016-01-03 00:00:00 | 0 |
| CinPD | PO | Maddox, Steven R. | 1999-07-11 00:00:00 | 88 |
| CinPD | ACT3 | MAILEY, ANNIECE R. | | 0 |
| CinPD | SPEC | Mains, Joseph | 1965-09-12 00:00:00 | 45 |
| CinPD | 0 | Maleski, Barbara A. | | 0 |
| CinPD | PO | MALLORY, ASHLEY B. | 2016-01-03 00:00:00 | 0 |
| CinPD | E911 | MALONE, KATHY J. | 2016-09-25 00:00:00 | 0 |
| CinPD | PO | MALONE, MAIYA L | 2019-12-01 00:00:00 | 0 |
| CinPD | SPEC | MALONE, RODERICK A. | 1988-10-02 00:00:00 | 71 |
| CinPD | PO | MALONEY, KERRI C. | 2008-06-22 00:00:00 | 102 |
| CinPD | SPEC | Mann, Richard | | 0 |
| CinPD | SPEC | MANSON, CHRISTOPHER | 1995-04-30 00:00:00 | 80 |
| CinPD | PO | MANZ, KEVIN | 2014-05-11 00:00:00 | 0 |
| CinPD | SGT | MAPEL, JACOB W. | 1998-07-12 00:00:00 | 86 |
| CinPD | LT | Mapes, Emery M., Jr. | 1961-05-22 00:00:00 | 39 |
| CinPD | LT | MARCH, ALAN C. | 1981-07-05 00:00:00 | 66 |
| CinPD | SPEC | Marcum, Oda D. (Odie) | | 0 |
| CinPD | 0 | Markley, Dathleen | | 0 |
| CinPD | PO | MARSH, RAYMOND G., JR | 2014-05-11 00:00:00 | 0 |
| CinPD | SPAT | MARTELL, MARILYN | 2017-03-12 00:00:00 | 0 |
| CinPD | PO | MARTIN, KEVIN A. | 2014-05-11 00:00:00 | 0 |
| CinPD | PO | MARTIN, KEVIN C. | 2016-01-03 00:00:00 | 0 |
| CinPD | PO | MARTIN, MATTHEW J., SR | 2002-08-18 00:00:00 | 93 |
| CinPD | SPEC | MARTIN, MATTHEW S. | 1996-07-07 00:00:00 | 82 |
| CinPD | PO | MARTIN, MONIQUE J. | 2008-06-22 00:00:00 | 102 |
| CinPD | LT | Martin, Thomas | | 0 |
| CinPD | SCPA | MARTINI, DANIEL | 2012-02-26 00:00:00 | 0 |
| CinPD | STKP | MASSARO, MICHAEL A. | 2013-11-10 00:00:00 | 0 |
| CinPD | PO | MASSEY, MICHAEL E. | 2016-12-04 00:00:00 | 0 |
| CinPD | SPEC | Mathes, Thomas C. | | 0 |
| CinPD | REC | Mathews, James J. | 2003-02-16 00:00:00 | 94 |
| CinPD | PO | MATHEWS, JAMES S. | 2003-02-16 00:00:00 | 94 |
| CinPD | PO | Mathis, Calvin L. | | 0 |
| CinPD | SGT | Matthews, Handy | 1950-12-15 00:00:00 | 20 |
| CinPD | CT2 | MATTHEWS, KIMBERLY R. | 2012-12-09 00:00:00 | 0 |
| CinPD | STKP | MATTHEWS, KIMBERLY R. | 2012-12-09 00:00:00 | 0 |
| CinPD | AOD | MATTINGLY, ERIN D. | 2016-06-12 00:00:00 | 0 |
| CinPD | LT | MATZEN, CHRISTOPHER T. | 1989-10-08 00:00:00 | 72 |
| CinPD | PO | MAURIC, MATTHEW A. | 2016-01-03 00:00:00 | 0 |
| CinPD | SPEC | Maxwell, Diane L. | 1980-03-02 00:00:00 | 64 |
| CinPD | PO | Maxwell, Donald B. | 1976-10-03 00:00:00 | 63 |
| CinPD | SPEC | May, Charles | 1954-07-11 00:00:00 | 27 |
| CinPD | PO | MAYHAMS, HANNIBAL T. | 2005-09-25 00:00:00 | 99 |
| CinPD | CT3 | McALPIN, THERESA A. | 2016-01-03 00:00:00 | 0 |
| CinPD | LTC | McAlpin, Walter | 1971-02-28 00:00:00 | 55 |
| CinPD | ADMT | MCCARTY, MELISSA G. | 2007-06-17 00:00:00 | 101 |
| CinPD | PO | McCHRISTIAN, MARK D. | 2002-08-18 00:00:00 | 93 |
| CinPD | SPEC | McClain, James M. | 1972-07-30 00:00:00 | 57 |
| CinPD | CT2 | MCCLATCHEY, VICKI | 2016-01-03 00:00:00 | 0 |
| CinPD | OD | MCCLOUD, JESSICA | 2016-01-03 00:00:00 | 0 |
| CinPD | CT3 | McCLOUD, MARIE | 2008-04-06 00:00:00 | 0 |
| CinPD | STKP | MCCOUCHA, MICHAEL R. | 2012-08-19 00:00:00 | 0 |
| CinPD | PO | MCCOY, ALEXANDER R. | 2019-12-01 00:00:00 | 0 |
| CinPD | 0 | McCray, Douglas | | 0 |
| CinPD | LT | MCCURLEY, BRENT A. | 1995-04-30 00:00:00 | 80 |
| CinPD | CAPT | McDonald, Daniel | | 0 |
| CinPD | PO | McDonough III, Robert | 1998-07-12 00:00:00 | 86 |
| CinPD | PO | MCGRATH, CIAN | 2014-08-31 00:00:00 | 0 |
| CinPD | SPEC | MCGRAW, FRANK J. | 1995-04-30 00:00:00 | 80 |
| CinPD | PO | MCGUFFEY, TERRY J. | 1991-09-15 00:00:00 | 75 |
| CinPD | ADMT | MCKENZIE, STEPHANIE R. | 1985-11-03 00:00:00 | 0 |
| CinPD | SPEC | McKiernan, James K. | 1972-10-29 00:00:00 | 58 |
| CinPD | PO | MCKINNEY, JEFFREY D. | 1995-04-30 00:00:00 | 80 |
| CinPD | PO | McLean, Barry A. | 1969-05-04 00:00:00 | 52 |
| CinPD | SPEC | MCMANIS, SCOTT W. | 1993-11-14 00:00:00 | 78 |
| CinPD | PO | McMENAMA, DEWAYNE | 2005-09-25 00:00:00 | 99 |
| CinPD | PO | MCMILLAN, AARON L. | 2015-03-15 00:00:00 | 0 |
| CinPD | SRPT | MCMILLAN, PAMELA M. | 1987-03-08 00:00:00 | 0 |
| CinPD | SPEC | McMillian, Dale | 1967-07-13 00:00:00 | 48-5 |
| CinPD | PO | MCNAY, ELIZABETH E. | 2014-05-11 00:00:00 | 0 |
| CinPD | PO | MCNEAL, CARA M. | 2005-09-25 00:00:00 | 99 |
| CinPD | PO | MCNEIL, MARCUS | 1999-01-10 00:00:00 | 87 |
| CinPD | CT3 | McNEIL, WANDA | 2002-02-17 00:00:00 | 92 |
| CinPD | PO | MCNICOL, ROSS D., II | 2016-12-04 00:00:00 | 0 |
| CinPD | FOD | MCPHERSON, CHERYL | 2013-06-23 00:00:00 | 0 |
| CinPD | SGT | McQueary, Jerry | 1967-03-12 00:00:00 | 48-1 |
| CinPD | PO | McShane, Alice E. | 1999-01-10 00:00:00 | 87 |
| CinPD | SGT | MCSHANE, DANIEL P. | 1999-01-10 00:00:00 | 87 |
| CinPD | E911 | McVEY, MELISSA A. | 2016-01-03 00:00:00 | 0 |
| CinPD | PO | Meader, Scott D. | 1996-07-07 00:00:00 | 82 |
| CinPD | SMA | MEADORS, DARLA J. | 2012-12-09 00:00:00 | 0 |
| CinPD | PO | Meadows, Gregory M. | 1981-07-05 00:00:00 | 66 |
| CinPD | CT3 | MEATCHEM, ANTOINETTE | 1991-11-24 00:00:00 | 0 |
| CinPD | PO | MEDLEY, MICHAEL A. | 1987-07-05 00:00:00 | 69 |
| CinPD | PO | MEECE, DONALD R. | 2014-03-16 00:00:00 | 0 |
| CinPD | SCPA | MEEK, JUSTIN J. | 2012-05-13 00:00:00 | 0 |
| CinPD | SPEC | Meiners, Terrence | 1966-03-27 00:00:00 | 46 |
| CinPD | SGT | MEISTER, JEFFREY J. | 2003-02-16 00:00:00 | 94 |
| CinPD | 0 | Meister, Ron | | 0 |
| CinPD | SPEC | MENDES, LES A. | 1992-06-07 00:00:00 | 76 |
| CinPD | PO | MENDOZA, JOHN M., JR. | 1996-01-14 00:00:00 | 81 |
| CinPD | LTC | Menkhaus, Dale | | 45 |
| CinPD | PO | MENTZ, BRANDEN | 2007-06-17 00:00:00 | 101 |
| CinPD | PO | MERCADO, DEBORAH L. | 1996-07-07 00:00:00 | 82 |
| CinPD | PO | MERCADO, JOHN E. | 1990-05-06 00:00:00 | 73 |
| CinPD | PO | Mercurio, Timothy | 1968-09-15 00:00:00 | 51 |
| CinPD | PO | MERRITT, RALPH E. | 1997-07-20 00:00:00 | 84 |
| CinPD | PO | MERRITT, TYLER W. | 2016-12-04 00:00:00 | 0 |
| CinPD | PO | MERRIWEATHER, ETIENNE A. | 2016-01-03 00:00:00 | 0 |
| CinPD | SASP | MERZ, ROBERT D. | 2016-01-03 00:00:00 | 0 |
| CinPD | ESDS | METSCH, ROBERT | 2016-01-03 00:00:00 | 0 |
| CinPD | PO | METZ, JACQUELYN M. | 2005-09-25 00:00:00 | 99 |
| CinPD | PO | MEUCCI, TRENT J. | 2015-03-15 00:00:00 | 0 |
| CinPD | SGT | MEYER, BRIAN J. | 1990-05-06 00:00:00 | 73 |
| CinPD | LT | Meyer, Dennis | | 0 |
| CinPD | SPEC | Meyer, Paul G. | 1972-07-30 00:00:00 | 57 |
| CinPD | SGT | Meyer, Raymond C., Jr. | 1965-01-11 00:00:00 | 44 |
| CinPD | SPEC | Meyer, Roger | | 0 |
| CinPD | SGT | MEYER, STEPHEN G. | 1986-03-02 00:00:00 | 67 |
| CinPD | 0 | Middendorf, Daniel | | 0 |
| CinPD | 0 | Middendorf, Joseph | | 0 |
| CinPD | SPEC | MILANO, FRANK T. | 1988-10-02 00:00:00 | 71 |
| CinPD | LT | MILEK, JOSEPH M. | 1993-11-14 00:00:00 | 78 |
| CinPD | SGT | MILLER, ADRIAN N. | 2008-06-22 00:00:00 | 102 |
| CinPD | PO | MILLER, ANDRE B. | 2008-06-22 00:00:00 | 102 |
| CinPD | PO | MILLER, BENJAMIN C. | 2008-06-22 00:00:00 | 0 |
| CinPD | CT1 | MILLER, CASARA A. | 2016-05-22 00:00:00 | 0 |
| CinPD | SGT | MILLER, CHANTIA M. | 2005-04-24 00:00:00 | 0 |
| CinPD | PO | MILLER, ELLIOTT J. | 2017-11-05 00:00:00 | 0 |
| CinPD | OD | MILLER, JOSHUA | 2016-01-03 00:00:00 | 0 |
| CinPD | SGT | MILLER, MICHAEL E. | 1993-02-07 00:00:00 | 77 |
| CinPD | PO | Miller, Robert | | 41 |
| CinPD | PO | Miller, Ronald E. | 1967-04-07 00:00:00 | 48-2 |
| CinPD | SPEC | Mineer, William G. | 2016-01-03 00:00:00 | 0 |
| CinPD | PO | MINELLA, RICHARD A. | 1993-11-14 00:00:00 | 78 |
| CinPD | FESDS | MINNECI, JULIE M | 2009-01-25 00:00:00 | 0 |
| CinPD | ACT3 | MINNING, KAREN M. | 2016-03-13 00:00:00 | 0 |
| CinPD | PO | Mirlenbrink, Barbara | 1986-11-30 00:00:00 | 68 |
| CinPD | PO | Misch, Nicholas | 1968-03-24 00:00:00 | 50 |
| CinPD | LT | MITCHELL, ANDREW C. | 2005-09-25 00:00:00 | 99 |
| CinPD | SGT | MITCHELL, ANTHONY L. | 2006-04-02 00:00:00 | 100 |
| CinPD | LEI | MITCHELL, CLIFTON D. | 1987-07-05 00:00:00 | 69 |
| CinPD | PO | Mitchell, Daniel | 1967-07-23 00:00:00 | 54 |
| CinPD | PO | MITCHELL, JAMES K., JR. | 2004-12-19 00:00:00 | 98 |
| CinPD | LT | MITSCH, JENNIFER L. | 1998-01-11 00:00:00 | 85 |
| CinPD | PO | MITTERMEIER, STEVEN A. | 2002-08-18 00:00:00 | 93 |
| CinPD | PO | MITTERMEIER, STEVEN P. | 2014-08-31 00:00:00 | 0 |
| CinPD | SGT | Mock, Carolyn G. | | 0 |
| CinPD | SPEC | Monahan, Edward | 1968-03-24 00:00:00 | 50 |
| CinPD | AOD | MONSON, MARANDA L. | 2016-06-12 00:00:00 | 0 |
| CinPD | SGT | MOORE, AMY L. | 1996-01-14 00:00:00 | 81 |
| CinPD | AOD | MOORE, ANGEL L. | 2016-06-12 00:00:00 | 0 |
| CinPD | FOD | MOORE, CARA J. | | 0 |
| CinPD | SGT | MOORE, DAVID W. | 2002-08-18 00:00:00 | 93 |
| CinPD | PO | Moore, Janice | 1980-03-02 00:00:00 | 64 |
| CinPD | PO | MOORE, JUSTIN T. | 2015-03-15 00:00:00 | 0 |
| CinPD | PO | MOORE, KELLY L. | 2014-08-31 00:00:00 | 0 |
| CinPD | PO | MOORE, MARCUS R. | 1999-01-10 00:00:00 | 87 |
| CinPD | PO | MOORE, MICHAEL W. | 2007-06-17 00:00:00 | 101 |
| CinPD | SGT | Morales, Sylvia E. | 1980-05-11 00:00:00 | 65 |
| CinPD | CRM | MORAN, PATRICK E. | 2014-04-13 00:00:00 | 0 |
| CinPD | SPEC | Morano, Kim | 1980-05-11 00:00:00 | 65 |
| CinPD | PO | MOREHEAD, SYDNEY A. | 2017-11-05 00:00:00 | 0 |
| CinPD | 0 | Moreno, Kimetha | | 0 |
| CinPD | SGT | Morgan, Paul Skp | 1960-05-29 00:00:00 | 38 |
| CinPD | CAPT | Morgan, Robert | | 0 |
| CinPD | ADMT | MORGAN, VONDA G. | 2008-11-02 00:00:00 | 0 |
| CinPD | PO | Morosky, Monica L. | 1999-07-11 00:00:00 | 88 |
| CinPD | CRMA | MORRIS, AUTUMN R. | 2015-04-12 00:00:00 | 0 |
| CinPD | PO | MORRISSEY, MICHAEL G. | 2004-03-07 00:00:00 | 96 |
| CinPD | PO | MORTON, CHARLENE B. | 1995-04-30 00:00:00 | 80 |
| CinPD | SGT | MORTON, DARRYL G. | 1988-10-02 00:00:00 | 71 |
| CinPD | SGT | MOTON, ELENA | 1997-07-20 00:00:00 | 84 |
| CinPD | PO | MOY, HOWARD | 2004-12-19 00:00:00 | 98 |
| CinPD | 0 | Moyer, Steven | | 58 |
| CinPD | 0 | Muechen, Paul | | 0 |
| CinPD | SGT | Mueller, Frank | | 0 |
| CinPD | 0 | Muenchen, Paul F. | | 0 |
| CinPD | SGT | Mullen, Thomas | 1959-10-12 00:00:00 | 37 |
| CinPD | PO | MULLIS, CAMERON A. | 2019-01-13 00:00:00 | 0 |
| CinPD | SGT | MULLIS, THOMAS A. | 1996-07-07 00:00:00 | 82 |
| CinPD | SGT | MUMMERT, JASON S. | 1999-07-11 00:00:00 | 88 |
| CinPD | SGT | Mundy, Michael C. | | 0 |
| CinPD | SGT | Murnan, Donnan J. | 1981-07-05 00:00:00 | 66 |
| CinPD | PO | MURPHY, ANTHONY E. | 2004-12-19 00:00:00 | 98 |
| CinPD | PO | Murphy, Roger | | 0 |
| CinPD | PO | MURPHY, WALTER, JR | 1993-11-14 00:00:00 | 78 |
| CinPD | SGT | Murray, Charles | | 56 |
| CinPD | SPEC | Murray, James | 1974-09-08 00:00:00 | 60 |
| CinPD | SGT | MURRAY, JOHN P. | 1996-07-07 00:00:00 | 82 |
| CinPD | PO | MURRELL, MERLIN L., JR. | 1989-10-08 00:00:00 | 72 |
| CinPD | OD | MUSE, KIMBERLY A. | 2016-01-03 00:00:00 | 0 |
| CinPD | SPEC | MUSKOPF, ROBIN L. | 1999-07-11 00:00:00 | 88 |
| CinPD | PO | MYERS, AARON C. | 2016-01-03 00:00:00 | 0 |
| CinPD | PO | MYERS, JENNIFER S. | 2007-06-17 00:00:00 | 101 |
| CinPD | CT3 | NAPIER JORDAN, LYNDA K. | 2014-02-16 00:00:00 | 0 |
| CinPD | PO | NAPIER, REBECCA L. | 2008-06-22 00:00:00 | 102 |
| CinPD | PO | NASH, TONI N. | 2003-09-07 00:00:00 | 95 |
| CinPD | FOD | NASTOLD, AUSTIN | 2012-05-06 00:00:00 | 0 |
| CinPD | ESDS | NASTOLD, DIANE M. | 2016-01-03 00:00:00 | 0 |
| CinPD | PO | NASTOLD, MARK J. | 1997-01-05 00:00:00 | 83 |
| CinPD | PO | NASTOLD, WILLIAM E. | 2014-08-31 00:00:00 | 0 |
| CinPD | LT | NASTOLD, WILLIAM E., SR | 1989-10-08 00:00:00 | 72 |
| CinPD | SGT | Nazzarine, Ronald | 1966-03-27 00:00:00 | 46 |
| CinPD | SGT | NEACK, DOUGLAS E. | 1993-11-14 00:00:00 | 78 |
| CinPD | ADMT | NEACK, KATLYN M. | 2016-01-03 00:00:00 | 0 |
| CinPD | PO | NEAL, JOHN E. | 1999-06-27 00:00:00 | 88 |
| CinPD | PO | NEAL, JOHN J. | 1993-11-14 00:00:00 | 78 |
| CinPD | REC | Neal, Katrina R. | 2003-02-16 00:00:00 | 94 |
| CinPD | PO | Neal, Randy A. | 1973-07-01 00:00:00 | 59 |
| CinPD | PO | Neel, Clayton E. | 1994-06-26 00:00:00 | 79 |
| CinPD | PO | Neeley Jr., Charles | 1997-07-20 00:00:00 | 84 |
| CinPD | SMA | NELSON, DIANNE M. | | 0 |
| CinPD | PO | NELSON, ROBERT E. | 1995-04-30 00:00:00 | 80 |
| CinPD | PO | NELSON, WHITTLEY J. | 2017-11-05 00:00:00 | 0 |
| CinPD | LT | NEUDIGATE, MARILEE L. | 1990-10-21 00:00:00 | 74 |
| CinPD | LTC | NEUDIGATE, PAUL W. | 1990-10-21 00:00:00 | 74 |
| CinPD | SPEC | NEVILLE LIPPS, JOYCE M. | 1990-05-06 00:00:00 | 73 |
| CinPD | SGT | NEVILLE, LUCAS W. | 2016-12-04 00:00:00 | 0 |
| CinPD | CAPT | NEVILLE, MICHAEL U. | 1987-12-13 00:00:00 | 70 |
| CinPD | CAPT | NEVILLE, RUSSELL A. | 1987-07-05 00:00:00 | 69 |
| CinPD | PO | Newberry, Tara D. | 1997-07-20 00:00:00 | 84 |
| CinPD | SPEC | NEWMAN, KEVIN A. | 2004-12-19 00:00:00 | 98 |
| CinPD | PO | NEWMAN, MERREDETH E. | 2019-12-01 00:00:00 | 0 |
| CinPD | PO | NEWMAN, SHAWN M. | 2015-03-15 00:00:00 | 0 |
| CinPD | SGT | Newsom, John | 1975-04-13 00:00:00 | 61 |
| CinPD | PO | NEWSOM, KATHLEEN | 1997-07-20 00:00:00 | 84 |
| CinPD | LT | Newsom, Richard | 1971-10-24 00:00:00 | 56 |
| CinPD | PO | Nichols, Howard Jr. | 1966-09-25 00:00:00 | 47 |
| CinPD | PO | NICHOLS, JANITTA L. | 2014-08-31 00:00:00 | 0 |
| CinPD | PO | Nickel, Justin H. | 1997-01-05 00:00:00 | 83 |
| CinPD | SGT | Nickum, Daniel M. | 1981-07-05 00:00:00 | 66 |
| CinPD | PO | NIEMAN, JOHN P. | 2007-06-17 00:00:00 | 101 |
| CinPD | PO | Noble, Herbert F. Jr. | 1993-02-07 00:00:00 | 77 |
| CinPD | PO | NOE, ROGER L. | 1999-07-11 00:00:00 | 88 |
| CinPD | PO | Noel, Daniel M | 1967-03-12 00:00:00 | 48-1 |
| CinPD | SPEC | NOEL, JANE H. | 1993-11-14 00:00:00 | 78 |
| CinPD | SPEC | NOGUEIRA, ANDREW P. | 1989-10-08 00:00:00 | 72 |
| CinPD | E911 | NOONAN, ANN M. | 2009-04-19 00:00:00 | 0 |
| CinPD | SACT | NOONE, CHRISTINE A. | 2019-12-01 00:00:00 | 0 |
| CinPD | PO | NORMAN, SHAYNA B. | 2014-08-31 00:00:00 | 0 |
| CinPD | LT | NORRIS, BRIAN C. | 1991-09-15 00:00:00 | 75 |
| CinPD | 0 | Norton, Gerald T. | | 56 |
| CinPD | PO | Norton, Patrick G. | 1989-10-08 00:00:00 | 72 |
| CinPD | PO | Nungester, Larry | 1967-03-12 00:00:00 | 48-1 |
| CinPD | PO | O'Malley, Daniel K. | 2001-08-19 00:00:00 | 91 |
| CinPD | PO | Oberding, Robert | 1972-10-29 00:00:00 | 58 |
| CinPD | SGT | Oberjohann, Richard J. | 1980-05-11 00:00:00 | 65 |
| CinPD | PO | OBERSCHLAKE, TIMOTHY J. | 2016-01-03 00:00:00 | 0 |
| CinPD | LT | Oberschmidt, Thomas | 1961-05-22 00:00:00 | 39 |
| CinPD | PO | O'BRIEN, JASON M. | 2002-02-17 00:00:00 | 92 |
| CinPD | PO | O'BRIEN, JULIE M. | 2001-01-07 00:00:00 | 90 |
| CinPD | PO | O'BRIEN, MAURICE E. | 1998-01-11 00:00:00 | 85 |
| CinPD | SPEC | O'Brien, Michael | 1972-10-29 00:00:00 | 58 |
| CinPD | SPEC | O'Brien, William J. | 1980-03-02 00:00:00 | 64 |
| CinPD | SPEC | Ochsner, Daniel J. | 1965-09-12 00:00:00 | 45 |
| CinPD | PO | O'CONNOR, SEAN A. | 2019-01-13 00:00:00 | 0 |
| CinPD | PO | ODOM, MARTIN M. | 1989-10-08 00:00:00 | 72 |
| CinPD | SGT | Oetzel, Michael | 1967-05-28 00:00:00 | 48-4 |
| CinPD | SRPT | OGAN, KELLY L. | 2002-07-07 00:00:00 | 0 |
| CinPD | LT | OGILVIE, DANIEL R. | 1992-06-07 00:00:00 | 76 |
| CinPD | STKP | OKURA, GREGORY T. | 2013-11-10 00:00:00 | 0 |
| CinPD | SPEC | Oligee, William | 1956-04-30 00:00:00 | 31 |
| CinPD | SGT | Oliver, Daniel | | 0 |
| CinPD | PO | OLIVER, JANNYTTA N. | 1999-07-11 00:00:00 | 88 |
| CinPD | PO | Oliver, Robert | | 0 |
| CinPD | ITAM | OLTHAUS, JAMES P. | 1995-09-10 00:00:00 | 0 |
| CinPD | PO | OLTHAUS, RYAN M. | 2008-06-22 00:00:00 | 102 |
| CinPD | SGT | OLVERSON, JESSE L. | 2006-04-02 00:00:00 | 100 |
| CinPD | SGT | O'MALLEY, DANIEL K. | 2001-08-19 00:00:00 | 0 |
| CinPD | E911 | O'NEAL, KLIA | 2016-01-03 00:00:00 | 0 |
| CinPD | PO | O'Reilly, George A. | | 0 |
| CinPD | PO | ORKIES, WILLIAM F., III | 2019-01-13 00:00:00 | 0 |
| CinPD | PO | ORTH, ELISHA J. | 1997-01-05 00:00:00 | 83 |
| CinPD | PO | OSBORN, EDSEL R. | 2004-03-28 00:00:00 | 97 |
| CinPD | PO | OSBORNE, DAVID E. | 1989-10-08 00:00:00 | 72 |
| CinPD | PO | OSTERMAN, BARON J. | 2002-08-18 00:00:00 | 93 |
| CinPD | PO | OSUNA, KEVIN M. | 1990-10-21 00:00:00 | 74 |
| CinPPD | PPO | Overberg, Wilfred R. | | 0 |
| CinPD | PO | OWENS JORDAN, TYLER B. | 2019-12-01 00:00:00 | 0 |
| CinPD | CT2 | OWENS, GLORIA J. | 1998-01-05 00:00:00 | 0 |
| CinPD | PO | OWENS, THOMAS A. | 1996-07-07 00:00:00 | 82 |
| CinPD | STKP | PALMER, PEGGY A. | 2006-06-20 00:00:00 | 0 |
| CinPD | PO | PALMISANO, FRANK V. | 2006-04-02 00:00:00 | 100 |
| CinPD | PO | PANSCH, ROLAND O. | 2016-12-04 00:00:00 | 0 |
| CinPD | PO | PAPPAS, TIM G. | 1997-01-05 00:00:00 | 83 |
| CinPD | PO | Paris, Jennifer L. | 1998-01-11 00:00:00 | 85 |
| CinPD | PO | PARKER, CALAH I. | 2016-01-03 00:00:00 | 0 |
| CinPD | PO | PARKER, KAREN M. | 2004-12-19 00:00:00 | 98 |
| CinPD | SGT | PARKS, RYAN W. | 2006-04-02 00:00:00 | 100 |
| CinPD | LT | Parris, Henry Kenneth | 1950-06-01 00:00:00 | 19 |
| CinPD | PO | Paschka, John | 1963-01-14 00:00:00 | 41 |
| CinPD | PO | PATRICK, DARRYL L. | 1999-01-10 00:00:00 | 87 |
| CinPD | OD | PATTERSON, AMANDA A. | 2016-01-03 00:00:00 | 0 |
| CinPD | CT3 | PATTERSON, SHARON M. | 2014-03-02 00:00:00 | 0 |
| CinPD | LT | PEARSON, CHANTIA M. | 2005-04-24 00:00:00 | 0 |
| CinPD | PO | PECHINEY, JASON T. | 1997-07-20 00:00:00 | 84 |
| CinPD | PO | PEET, ANDREA L. | 2014-05-11 00:00:00 | 0 |
| CinPD | PO | PEET, DUSTIN P. | 2005-09-25 00:00:00 | 0 |
| CinPD | PO | Peirano, Terry T. | 1976-10-03 00:00:00 | 63 |
| CinPD | PO | Peirson, Todd | 1999-01-10 00:00:00 | 87 |
| CinPD | SPEC | PENDARVIS, KIMBERLY L. | 1997-07-20 00:00:00 | 84 |
| CinPD | PO | PENN, PHILLIP D. | 1990-05-06 00:00:00 | 73 |
| CinPD | PO | PENNEKAMP, ERIC M. | | 0 |
| CinPD | PO | PEPONIS, STEVE, JR. | 2006-04-02 00:00:00 | 100 |
| CinPD | CRMA | PERKINS, AMANDA K. | 2019-09-22 00:00:00 | 0 |
| CinPD | SPEC | PERKINS, DOUGLAS L. | 1989-10-08 00:00:00 | 72 |
| CinPD | LEI | PERKINS, DOUGLAS L. | 1989-10-08 00:00:00 | 0 |
| CinPD | SGT | PERKINS, JAMES L. | 1997-07-20 00:00:00 | 84 |
| CinPD | SPEC | PERRY, CHRISTOPHER R. | 1998-07-12 00:00:00 | 86 |
| CinPD | PO | PERRY, GRANT G. | 2016-12-04 00:00:00 | 0 |
| CinPD | PO | PERRY, ROBERT A. | 2002-08-18 00:00:00 | 93 |
| CinPD | PO | PETERS, ANTHONY D. | 2004-03-07 00:00:00 | 96 |
| CinPD | PO | PETERS, MARK S. | 2003-09-07 00:00:00 | 95 |
| CinPD | SGT | Peterson, Glenna | 1975-04-13 00:00:00 | 61 |
| CinPD | SPEC | Petrosky, Linda A. | 1980-05-11 00:00:00 | 65 |
| CinPD | CAPT | PETTIS, DANITA W. | 1999-01-10 00:00:00 | 87 |
| CinPD | PO | PEWETT, DWIGHT | 2003-09-07 00:00:00 | 95 |
| CinPD | PO | PHAM, JIMMY N. | 2005-09-25 00:00:00 | 99 |
| CinPD | PO | Phelia, Donita L. | 1998-01-11 00:00:00 | 85 |
| CinPD | 0 | Phelps, Floyd E. | | 0 |
| CinPD | SGT | Phelps, Woodrow | | 56 |
| CinPD | PO | PHILLIPS, JOSHUA M. | 1998-07-12 00:00:00 | 86 |
| CinPD | SPEC | Phillips, Michael A. | 1973-07-01 00:00:00 | 59 |
| CinPD | SGT | PHILLIPS, MICHELLE C. | 1997-07-20 00:00:00 | 84 |
| CinPD | CT3 | PHILLIPS, NICOLE F. | 2017-02-12 00:00:00 | 0 |
| CinPD | PO | PHILLIPS, RANDY E. | 2004-12-19 00:00:00 | 98 |
| CinPD | CT2 | PICKERING, ASHLEY N | 2016-01-03 00:00:00 | 0 |
| CinPD | SGT | Piening, Steven W. | 1980-05-11 00:00:00 | 65 |
| CinPD | PO | PIERSON, TODD | 1999-01-10 00:00:00 | 87 |
| CinPD | OD | PIES, MATTHEW L. | 2016-01-03 00:00:00 | 0 |
| CinPD | SPEC | PIKE, JAMES P. | 1996-01-14 00:00:00 | 81 |
| CinPD | SGT | PILLE, GEORGE C., JR. | 1976-10-03 00:00:00 | 63 |
| CinPD | PO | PITTS, AUBREY R. | 2016-01-03 00:00:00 | 0 |
| CinPD | PO | Ploehs, Rachel F. | 2002-08-18 00:00:00 | 93 |
| CinPD | SGT | PLOEHS, TODD T. | 1996-01-14 00:00:00 | 81 |
| CinPD | PO | Plum, Robert Jr. | 1968-09-15 00:00:00 | 51 |
| CinPD | OD | PLUMMER, AMANDA J | 2016-01-03 00:00:00 | 0 |
| CinPD | PO | Plummer, Anthony D. | 2001-01-07 00:00:00 | 90 |
| CinPD | SPEC | Pohl, Dennis | 1972-04-30 00:00:00 | 0 |
| CinPD | PO | POHLMAN, CHRISTOPHER J. | 1999-01-10 00:00:00 | 87 |
| CinPD | PO | Polk, Marty E. | 1981-07-05 00:00:00 | 66 |
| CinPD | SGT | POMPEY, RODNEY T. | 1989-10-08 00:00:00 | 72 |
| CinPD | ESDS | POOLE, TENEAL | 2016-01-03 00:00:00 | 0 |
| CinPD | PO | Pope, Dawn T. | 2002-08-18 00:00:00 | 93 |
| CinPD | LT | Pope, Robert A. | 1964-03-23 00:00:00 | 42 |
| CinPD | PO | POPE, ROBERT S. | 2002-02-17 00:00:00 | 92 |
| CinPD | OD | POPPLEWELL, MICHELLE J | 2016-01-03 00:00:00 | 0 |
| CinPD | LT | Porter, Edgar | | 0 |
| CinPD | LT | Powell, Larry J. | 1973-07-01 00:00:00 | 59 |
| CinPD | 0 | Powell, Shirley | | 0 |
| CinPD | STKP | POWERS, MELISSA G. | 2004-09-12 00:00:00 | 0 |
| CinPD | SGT | Poynter, Dale | | 0 |
| CinPD | E911 | PRATHER-YOUNG, BRANDON E. | 2016-01-03 00:00:00 | 0 |
| CinPD | OD | PRATT, JULIE A. | 1996-12-15 00:00:00 | 0 |
| CinPD | SPEC | Prem, Thomas | | 58 |
| CinPD | SGT | Preston, Ronad D. | | 0 |
| CinPD | PO | PRICE, DAVID T. | 1994-06-26 00:00:00 | 79 |
| CinPD | PO | PRICE, MARK A. | 2015-03-15 00:00:00 | 0 |
| CinPD | PO | PRIESTLE, ERIC J. | 2004-03-07 00:00:00 | 96 |
| CinPD | SGT | Priestle, Joseph T. | 1981-07-05 00:00:00 | 66 |
| CinPD | SGT | PROFFITT, DANIEL L. | 1993-11-14 00:00:00 | 78 |
| CinPD | PO | Prude, Chauncey J. | 1996-01-14 00:00:00 | 81 |
| CinPD | 0 | Pryor, Eric M | | 0 |
| CinPD | PO | Pryor, Richard L. | 1981-07-05 00:00:00 | 66 |
| CinPD | PO | Puthoff, Richard A. | 1968-03-24 00:00:00 | 50 |
| CinPD | SGT | PUTNICK, LUKE M | 1999-12-26 00:00:00 | 89 |
| CinPD | SGT | Pyles, Howard A. | 1986-11-30 00:00:00 | 68 |
| CinPD | ACCT | QUATMAN, JEFFREY | 2019-07-28 00:00:00 | 0 |
| CinPD | CAPT | Raabe, Andrew G. | 1981-07-05 00:00:00 | 66 |
| CinPD | PO | Rackley, Thomas L. Jr. | 1994-06-26 00:00:00 | 79 |
| CinPD | OD | RADIGAN, ELIZABETH R. | 2016-01-03 00:00:00 | 0 |
| CinPD | PO | RADIGAN, SCOTT R. | 2002-02-17 00:00:00 | 92 |
| CinPD | CAPT | Rahtz, Howard L. | 1988-10-02 00:00:00 | 71 |
| CinPD | PO | RAINEY, MACKAYE W. | 2017-11-05 00:00:00 | 0 |
| CinPD | PO | Rais, Melissa A. | 2002-08-18 00:00:00 | 93 |
| CinPD | SPEC | RAKER, KELLY A. | 1989-10-08 00:00:00 | 72 |
| CinPD | CAPT | Ramsey, Fred | | 54 |
| CinPD | PO | RANDOLPH, JEREMY A. | 2003-02-16 00:00:00 | 94 |
| CinPD | PO | RANDOLPH, ROBERT L. | 1987-07-05 00:00:00 | 69 |
| CinPD | CAPT | Ratliff, David G. | 1972-07-30 00:00:00 | 57 |
| CinPD | PO | Rauschenberger, Carl | | 0 |
| CinPD | CT3 | RAVER, MARIA E. | 1996-06-30 00:00:00 | 0 |
| CinPD | SGT | RAY, DANIEL E. | 2008-06-22 00:00:00 | 102 |
| CinPD | PO | RAY, JEFFRY L. | 1993-11-14 00:00:00 | 78 |
| CinPD | AOD | REDDING, BRANDON L. | 2016-06-12 00:00:00 | 0 |
| CinPD | PO | REED, CARL F. | 2017-11-05 00:00:00 | 0 |
| CinPD | SGT | REED, DIANA L. | 1993-11-14 00:00:00 | 78 |
| CinPD | PO | REED, DUSTIN R. | 2015-03-15 00:00:00 | 0 |
| CinPD | LT | REES, JOHN E. | 1993-02-07 00:00:00 | 77 |
| CinPD | PO | REES, MICHAEL B. | 1998-07-12 00:00:00 | 86 |
| CinPD | PO | REESE, JOEHONNY N. | 1998-07-12 00:00:00 | 86 |
| CinPD | CT2 | REEVES, JOANN | 2016-01-03 00:00:00 | 0 |
| CinPD | PO | Reichow, Julie M. | 1995-04-30 00:00:00 | 80 |
| CinPD | SGT | REID, THOMAS JR. | 1972-10-29 00:00:00 | 58 |
| CinPD | PO | REINDL, KELLY N. | 2008-06-22 00:00:00 | 102 |
| CinPD | 0 | Reinhart, David | | 0 |
| CinPD | PO | REINHART, NOAH J | 2019-12-01 00:00:00 | 0 |
| CinPD | PO | REMLEY, WILLIAM J. | 2014-05-11 00:00:00 | 0 |
| CinPD | PO | Renadette, Paul D. | 1992-06-07 00:00:00 | 76 |
| CinPD | LEI | RENGERING, RANDY A. | 2012-11-25 00:00:00 | 0 |
| CinPD | LEI | RENGERING, RANDY A. | 2012-11-25 00:00:00 | 0 |
| CinPD | PO | Reuss, Rachel L. | 1998-01-11 00:00:00 | 85 |
| CinPD | CRMA | REYNOLDS, AUTUMN R. | 2015-04-12 00:00:00 | 0 |
| CinPD | PO | Reynolds, Duane | 1986-03-02 00:00:00 | 67 |
| CinPD | SGT | REYNOLDS, MICHAEL G. | 1998-07-12 00:00:00 | 86 |
| CinPD | SPEC | Reynolds, Robert S. | 1980-03-02 00:00:00 | 64 |
| CinPD | SGT | Rhodes, Richard | 1960-01-11 00:00:00 | 38 |
| CinPD | PO | RHONE, DARRELL K. | 1993-11-14 00:00:00 | 78 |
| CinPD | PO | RICE, JASON L. | 2005-09-25 00:00:00 | 99 |
| CinPD | SPEC | Rice, Michael | 1968-03-24 00:00:00 | 50 |
| CinPD | SGT | RICHARDSON, CAROLYN G. | 1998-09-06 00:00:00 | 0 |
| CinPD | LT | RICHARDSON, JOE A. | 1988-10-02 00:00:00 | 71 |
| CinPD | SPEC | Richardson, Willard | 1962-12-31 00:00:00 | 41 |
| CinPD | 0 | Richmond, John | | 0 |
| CinPD | SPEC | RICHMOND, MICHELE | 1990-05-06 00:00:00 | 73 |
| CinPD | SGT | RICHTER, CHAD M. | 1993-02-07 00:00:00 | 77 |
| CinPD | PO | RICHTER, JOSEPH H. | 1993-11-14 00:00:00 | 78 |
| CinPD | SGT | Ridder, Peter | | 0 |
| CinPD | PO | Ries, Richard | 1972-07-23 00:00:00 | 62 |
| CinPPD | PPO | Riley, Joseph H. | | 0 |
| CinPD | CT1 | RIPPERGER, ROBERT A. | 2017-01-15 00:00:00 | 0 |
| CinPD | PO | RIVERA, EDWIN | 2004-03-28 00:00:00 | 0 |
| CinPD | PO | ROACH, AARON D. | 2006-04-02 00:00:00 | 100 |
| CinPD | PO | ROBB, JAMES L. | 1986-03-02 00:00:00 | 67 |
| CinPD | SGT | Robbins, Roger D. | 1993-11-14 00:00:00 | 78 |
| CinPD | PO | ROBBINS, WILLIE S. | 1997-07-20 00:00:00 | 84 |
| CinPD | PO | Roberson, Isaac | 1975-08-24 00:00:00 | 62 |
| CinPD | SGT | Roberts, Harry C. | 1980-05-11 00:00:00 | 65 |
| CinPD | PO | ROBERTS, RYAN T. | 2019-12-01 00:00:00 | 0 |
| CinPD | PO | ROBERTSON, CARLOS C. | 1993-11-14 00:00:00 | 78 |
| CinPD | CAPT | Robertson, Christopher M. | | 0 |
| CinPD | PO | ROBERTSON, RYAN M. | 1999-01-10 00:00:00 | 87 |
| CinPD | CT1 | ROBINSON, BETHANY C. | 2016-07-03 00:00:00 | 0 |
| CinPD | LT | ROBINSON, DONNA M. | 1990-10-21 00:00:00 | 0 |
| CinPD | SPEC | Robinson, Doris J. | 1980-05-11 00:00:00 | 65 |
| CinPD | SGT | Robinson, Leo F. | 1970-09-13 00:00:00 | 54 |
| CinPD | CAPT | ROBINSON, MAURICE A. | 2002-08-18 00:00:00 | 93 |
| CinPD | PO | ROBINSON, ROBERT L., II | 1996-01-14 00:00:00 | 81 |
| CinPD | PO | ROBINSON, SABREEN A. | 2002-02-17 00:00:00 | 92 |
| CinPD | PO | ROBINSON, TED F. | 2002-08-18 00:00:00 | 93 |
| CinPD | PO | ROBINSON, VERONICA | 2005-09-25 00:00:00 | 99 |
| CinPD | SGT | ROCK, BRENDON C. | 2001-08-19 00:00:00 | 91 |
| CinPD | SGT | ROELLIG, DANIEL L. | 2008-06-22 00:00:00 | 102 |
| CinPD | PO | ROETTING, MICHAEL P. | 2002-02-17 00:00:00 | 92 |
| CinPD | PO | ROGERS, BARRY L. | 1999-07-11 00:00:00 | 88 |
| CinPD | AOD | ROGERS, D'ASHLEY E. | 2016-09-25 00:00:00 | 0 |
| CinPD | SPEC | Rogers, Gordon L. | 1963-01-14 00:00:00 | 41 |
| CinPD | PO | ROGERS, STEVEN C. | 1997-07-20 00:00:00 | 84 |
| CinPD | PO | Rolfes, Paul L | 1967-04-07 00:00:00 | 48-2 |
| CinPD | SGT | ROMERO, ALAINA M. | 2005-09-25 00:00:00 | 99 |
| CinPD | PO | ROOT, KENNETH W. | 1990-10-21 00:00:00 | 74 |
| CinPD | PO | ROPER ISSA, KANDICE M. | 2006-04-02 00:00:00 | 100 |
| CinPD | SPEC | ROSE, JOHN D. | 1988-10-02 00:00:00 | 71 |
| CinPD | PO | Rosey, Robert P. | 1996-01-14 00:00:00 | 81 |
| CinPD | PO | ROSFELD, NICHOLAS J. | 2019-01-13 00:00:00 | 0 |
| CinPD | OD | ROSING, ADAM J. | 2016-01-03 00:00:00 | 0 |
| CinPD | LT | Ross, Charles | | 58 |
| CinPD | OD | ROSS, REBECCA S. | 2017-01-29 00:00:00 | 0 |
| CinPD | PO | ROSS, WILEY L. | 2001-08-19 00:00:00 | 91 |
| CinPD | SGT | ROTH, MICHAEL T. | 1994-06-26 00:00:00 | 79 |
| CinPD | PO | Roush, George N., Jr. | 1957-09-09 00:00:00 | 34 |
| CinPD | PO | Roush, Mark N. | 1986-03-02 00:00:00 | 67 |
| CinPD | PO | ROWCLIFFE, ERICA C. | 2019-01-13 00:00:00 | 0 |
| CinPD | SGT | Rowland, Kerry | | 0 |
| CinPD | SGT | Rowley, Edward L. | 1967-11-19 00:00:00 | 49 |
| CinPD | SPEC | Ruberg, Donald | | 0 |
| CinPD | PO | RUBERG, JEFFREY P. | 2002-02-17 00:00:00 | 92 |
| CinPD | LT | Ruberg, Raymond P. | 1972-07-23 00:00:00 | 60 |
| CinPD | PO | RUCHTI, JOSEPH M. | 2001-08-19 00:00:00 | 91 |
| CinPD | AOD | RUCK, MEGAN M. | 2016-06-12 00:00:00 | 0 |
| CinPD | CT3 | RUCKEL, DEVLIN S. | | 0 |
| CinPD | SPEC | Rudemiller, George | | 0 |
| CinPD | LT | Ruebusch, Robert C. | 1973-08-19 00:00:00 | 63 |
| CinPD | OD | RUECKERT, KELLY | 2016-01-03 00:00:00 | 0 |
| CinPD | LT | RUEHMER, CHRISTOPHER J. | 1991-09-15 00:00:00 | 75 |
| CinPD | SPEC | RUFF, BARBARA A. | 1986-03-02 00:00:00 | 67 |
| CinPD | PO | Ruholl, Stephen | 1964-09-27 00:00:00 | 43 |
| CinPD | HPM | RUMSEY, KAREN D. | 2017-04-23 00:00:00 | 0 |
| CinPD | STKP | RUSSELL, TRACY L. | 2014-12-07 00:00:00 | 0 |
| CinPD | 0 | Ruwan, Ralph | | 0 |
| CinPD | SGT | Ryan, Robert | 1964-09-27 00:00:00 | 43 |
| CinPD | CT2 | SAAS, PAUL C. | 2000-09-03 00:00:00 | 0 |
| CinPD | LT | Sabransky, Tim | 1986-03-02 00:00:00 | 67 |
| CinPD | PO | SADOWSKI, LAURA A. | 2002-02-17 00:00:00 | 92 |
| CinPD | SPEC | SAIDLER, HEATHER R. | 2004-12-19 00:00:00 | 98 |
| CinPD | SPEC | SALA, SALVATORE | 1990-05-06 00:00:00 | 73 |
| CinPD | PO | SALISBURY, BRITNEY N. | 2019-01-13 00:00:00 | 0 |
| CinPD | PO | SALYERS, ANTHONY D. | 2016-01-03 00:00:00 | 0 |
| CinPD | 0 | Salzman, David | | 0 |
| CinPD | 0 | Sanden, Ronald | | 0 |
| CinPD | PO | SANDERS, THOMAS T. | 2015-03-15 00:00:00 | 0 |
| CinPD | SPEC | SANDMANN, THOMAS J. | 1987-07-05 00:00:00 | 69 |
| CinPD | CT2 | SANER, Latonia D. | 1997-07-14 00:00:00 | 0 |
| CinPD | OD | SANFILLIPO, MARIA A. | 2017-01-29 00:00:00 | 0 |
| CinPD | PO | SARCHET, CALEB P. | 2016-01-03 00:00:00 | 0 |
| CinPD | LT | Sarver, Steven | | 0 |
| CinPD | SGT | Satterfield, Clarence | | 0 |
| CinPD | CT3 | Sauer, Shirley A. | 1971-08-08 00:00:00 | 0 |
| CinPD | PO | SAULSBURY, ALEXANDER C. | 2016-01-03 00:00:00 | 0 |
| CinPD | CAPT | SAUNDERS, STEPHEN W. | 1990-10-21 00:00:00 | 74 |
| CinPD | LT | SAVARD, MICHAEL L. | 1993-11-14 00:00:00 | 78 |
| CinPD | SPEC | Savicki, Danial | | 0 |
| CinPD | PO | SAYLOR, TERRILL R. | 2014-08-31 00:00:00 | 0 |
| CinPD | SGT | SCALF, DONALD H. | 1999-01-10 00:00:00 | 87 |
| CinPD | PO | SCALF, DYLAN C. | 2019-12-01 00:00:00 | 0 |
| CinPD | SGT | Schad, Raymond R. | 1952-09-15 00:00:00 | 24 |
| CinPD | SGT | SCHAEPER, RONALD J. | 1990-10-21 00:00:00 | 74 |
| CinPD | PO | Schaerer, Scott L. | 2001-01-07 00:00:00 | 90 |
| CinPD | PO | SCHAIBLE, ERIC R. | 2002-02-17 00:00:00 | 92 |
| CinPD | SGT | SCHANK, ERIC J. | 1999-07-11 00:00:00 | 88 |
| CinPD | PO | SCHAPKER, CHRISTIAN A. | 2016-12-04 00:00:00 | 0 |
| CinPD | PO | SCHARE, JEFFREY C. | 1991-09-15 00:00:00 | 75 |
| CinPD | SPEC | Scheidt, Marvin | 1958-11-17 00:00:00 | 36 |
| CinPD | PO | Scherer, David A. | | 41 |
| CinPD | PO | SCHILDMEYER, MARC J. | 1996-07-07 00:00:00 | 82 |
| CinPD | 0 | Schira, Thomas P. | | 0 |
| CinPD | PO | Schlanser, Betsy R. | 2001-08-19 00:00:00 | 91 |
| CinPD | SCPA | SCHLEGEL, ANTHONY | 2009-11-15 00:00:00 | 0 |
| CinPD | PO | Schlinkert, Robert | 1970-09-13 00:00:00 | 54 |
| CinPD | PO | Schlotman, Jerome D. | 1962-04-08 00:00:00 | 40 |
| CinPD | CAPT | Schmalz, Richard J. | 1965-09-05 00:00:00 | 49 |
| CinPD | OD | SCHMERR, ANDREA E. | 2016-01-03 00:00:00 | 0 |
| CinPD | PO | Schmerr, Philip A. | 1957-01-28 00:00:00 | 33 |
| CinPD | PO | SCHMID, THOMAS A. | 2002-02-17 00:00:00 | 92 |
| CinPD | PO | Schmidt, Kimberly A. | 1999-07-11 00:00:00 | 88 |
| CinPD | PO | SCHMOOCK, BRENDA L. | 1995-04-30 00:00:00 | 80 |
| CinPD | PO | Schneider, Allison N. | 2000-01-09 00:00:00 | 89 |
| CinPD | SGT | SCHNEIDER, BENJAMIN M. | 2008-06-22 00:00:00 | 102 |
| CinPD | SGT | SCHNEIDER, ERIC W. | 1995-04-30 00:00:00 | 80 |
| CinPD | PO | SCHNEIDER, MICHAEL M. | 1997-07-20 00:00:00 | 84 |
| CinPD | PO | SCHNEIDER, SHYANE D. | 1996-01-14 00:00:00 | 81 |
| CinPD | PO | SCHNEIDER, TAMARA L. | 1998-07-12 00:00:00 | 86 |
| CinPD | PO | Schoch, Terrence | | 0 |
| CinPD | LTC | Schoch, Theodore | | 0 |
| CinPD | LT | Schoch, Timothy | | 56 |
| CinPD | LT | SCHOFIELD, DAVID C. | 2006-04-02 00:00:00 | 100 |
| CinPD | SPEC | Scholl, Bruce R. | 1972-07-30 00:00:00 | 57 |
| CinPD | SGT | SCHOLL, JEFFREY W. | 1998-01-11 00:00:00 | 85 |
| CinPD | SASP | SCHRAGE, JENNIFER L. | 2000-04-02 00:00:00 | 0 |
| CinPD | PO | SCHRAGE, JOSHUA D. | 2003-09-07 00:00:00 | 95 |
| CinPD | PO | SCHRAMM, JILL A. | 1987-12-13 00:00:00 | 70 |
| CinPD | PO | Schrand, James | 1965-03-22 00:00:00 | 44 |
| CinPD | PO | SCHRODER, CHRISTOPHER B. | 1999-01-10 00:00:00 | 87 |
| CinPD | SGT | SCHRODER, DONALD T. | 1987-07-05 00:00:00 | 69 |
| CinPD | 0 | Schroer, Dennis | | 58 |
| CinPD | CT3 | SCHULTE, LORI T. | 1995-04-23 00:00:00 | 0 |
| CinPD | PO | SCHULTE, MICHAEL P. | 1999-01-10 00:00:00 | 87 |
| CinPD | SPEC | SCHULTZ, LYNN A. | 1993-11-14 00:00:00 | 78 |
| CinPD | SPEC | SCHULTZ, RONALD D. | 2003-09-07 00:00:00 | 95 |
| CinPD | PO | Schulz, Frank E. | 1980-03-02 00:00:00 | 64 |
| CinPD | ADMT | SCHUTTE, AMANDA P. | 2019-09-22 00:00:00 | 0 |
| CinPD | SGT | SCHUTTE, MARK A. | 2006-04-02 00:00:00 | 100 |
| CinPD | CT3 | SCHWAB, KELLY L. | 2002-07-07 00:00:00 | 0 |
| CinPD | PO | SCHWAB, TRAVIS J. | 2006-04-02 00:00:00 | 100 |
| CinPD | SRPT | SCOTT GRAHAM, YOLANDA | 2013-12-22 00:00:00 | 0 |
| CinPD | REC | Scott, Alake A. | 2003-02-16 00:00:00 | 94 |
| CinPD | PO | SCOTT, BRYAN L. | 2004-12-19 00:00:00 | 98 |
| CinPD | CTIII | Scott, Debora (Goodfriend) | 1973-12-16 00:00:00 | 0 |
| CinPD | PO | SCOTT, DORIS A. | 2007-06-17 00:00:00 | 101 |
| CinPD | SGT | SCOTT, JASON A. | 1997-01-05 00:00:00 | 83 |
| CinPD | PO | Scott, Patricia D. | 1986-11-30 00:00:00 | 68 |
| CinPD | SPEC | SCOTT, REGINA | 1992-06-07 00:00:00 | 76 |
| CinPD | 0 | Scott, Richard | | 58 |
| CinPD | 0 | Scott-Grant, Patricia D. | | 0 |
| CinPD | PO | Scretchen, Sean | 1993-11-14 00:00:00 | 78 |
| CinPD | PO | Seay, Gene A. | 1989-10-08 00:00:00 | 72 |
| CinPD | SPEC | Sefton, Frank | 1956-09-24 00:00:00 | 32 |
| CinPD | CT2 | SEIG, ELIZABETH D. | 1999-10-31 00:00:00 | 0 |
| CinPD | CT3 | SELBY, PAULA A. | 2005-04-17 00:00:00 | 0 |
| CinPD | PO | SELLERS, DARREN V. | 1998-07-12 00:00:00 | 86 |
| CinPD | SGT | SELLERS, LINDA J. | 2000-01-09 00:00:00 | 89 |
| CinPD | SCPA | SENA, TERESA M. | 2012-12-09 00:00:00 | 0 |
| CinPD | SGT | Sess, John | 1973-08-19 00:00:00 | 63 |
| CinPD | LT | SETA, CHRISTOPHER J. | 2008-06-22 00:00:00 | 102 |
| CinPD | PO | SHACK, AR'MON J. | 2019-01-13 00:00:00 | 0 |
| CinPD | SCPA | SHANNON, CRYSTAL C. | 2018-11-18 00:00:00 | 0 |
| CinPD | SPEC | Shannon, Timothy | | 0 |
| CinPD | PO | SHARI, JEFFREY S. | 1995-04-30 00:00:00 | 80 |
| CinPD | PO | SHARMA, SIDHARTH | 2015-03-15 00:00:00 | 0 |
| CinPD | PO | SHARPE, CHELSEY M. | 2016-12-04 00:00:00 | 0 |
| CinPD | SPEC | SHATZER, LAURIE J. | 1995-04-30 00:00:00 | 80 |
| CinPD | PO | SHAW, ANDRE L. | 2003-09-07 00:00:00 | 95 |
| CinPD | PO | SHAW, BAKARI A. | 2017-11-05 00:00:00 | 0 |
| CinPD | PO | Shaw, Elton J. | 1980-05-11 00:00:00 | 65 |
| CinPD | CT2 | SHAW, NANCY J. | 2012-09-02 00:00:00 | 0 |
| CinPD | PO | Shaw, Steven E. | 1986-03-02 00:00:00 | 67 |
| CinPD | SGT | Shearer, Julie | 1995-04-30 00:00:00 | 80 |
| CinPD | 0 | Shelton, Michael | | 0 |
| CinPD | PO | SHERMAN, CARLOS | 2004-03-07 00:00:00 | 96 |
| CinPD | SGT | SHERMAN, MARCUS | 2014-08-31 00:00:00 | 0 |
| CinPD | SGT | SHERMAN, TERRANCE A. | | 0 |
| CinPD | PO | SHIDELER, MATTHEW S. | 2019-12-01 00:00:00 | 0 |
| CinPD | CT3 | SHIELDS, CAROL J. | 2004-05-16 00:00:00 | 0 |
| CinPD | SGT | SHIELDS, LOUISE M. | 1987-07-05 00:00:00 | 69 |
| CinPD | PO | Shircliff, Carl L. | 1993-02-07 00:00:00 | 77 |
| CinPD | SGT | SHIRCLIFF, CARL R. | 1997-07-20 00:00:00 | 84 |
| CinPD | SPEC | SHIRCLIFF, KRISTEN L. | 1993-02-07 00:00:00 | 77 |
| CinPD | AOD | SHOMAKER, SARAH J. | 2016-06-12 00:00:00 | 0 |
| CinPD | PO | SHOOK, JAMES D. | 2016-01-03 00:00:00 | 0 |
| CinPD | PO | SHOOK, JOSEPH M. | 2016-01-03 00:00:00 | 0 |
| CinPD | MA | SHORT, ERIN E. | 2016-06-19 00:00:00 | 0 |
| CinPD | SGT | Shroyer, Donald R. | 1957-09-09 00:00:00 | 34 |
| CinPD | PO | SHUST, MOLLY E. | 2014-08-31 00:00:00 | 0 |
| CinPD | PO | SIEGEL, CHARLES J.L. | 2019-12-01 00:00:00 | 0 |
| CinPD | PO | SIEVING, SANDY | 1999-01-10 00:00:00 | 87 |
| CinPD | PO | SILBERSTEIN, MICHAEL K. | 1997-07-20 00:00:00 | 84 |
| CinPD | PO | Siler Sr., Dwight | 2002-08-18 00:00:00 | 93 |
| CinPD | ADMT | SIMON, CHRISTINA M. | 1990-11-25 00:00:00 | 0 |
| CinPD | PO | Simon, James F. | 1966-06-19 00:00:00 | 47 |
| CinPD | PO | SIMON, MATTHEW J. | 2015-03-15 00:00:00 | 0 |
| CinPD | SGT | SIMPSON, DAVID R. | 1990-05-06 00:00:00 | 0 |
| CinPD | LT | Simpson, Gary | | 0 |
| CinPD | PO | SIMPSON, JOSEPH B. | | 0 |
| CinPD | PO | SIMPSON, PATRICIA | 2003-09-07 00:00:00 | 95 |
| CinPD | PO | Simpson, William C. | 1990-05-06 00:00:00 | 73 |
| CinPD | STKP | SIMS, JOANNE | 1989-05-28 00:00:00 | 0 |
| CinPD | SGT | SINGLETON, DAWN T. | 2002-08-18 00:00:00 | 0 |
| CinPD | SPEC | Singleton, Ivan L., Jr. | 1966-02-14 00:00:00 | 46 |
| CinPD | ESDS | SITTASON, SARAH C. | 2016-01-03 00:00:00 | 0 |
| CinPD | SGT | Sizemore, Richard | | 0 |
| CinPD | 0 | Sizemore, Sandra | | 0 |
| CinPD | PO | Skelly, Tamar S. | 1990-05-06 00:00:00 | 73 |
| CinPD | LT | Slack, Fred | | 0 |
| CinPD | PO | Slade, Thomas J. | 1980-05-11 00:00:00 | 65 |
| CinPD | SGT | Slayback, Michael | | 0 |
| CinPD | PO | SMALLS, DAWN T. | 2002-08-18 00:00:00 | 93 |
| CinPD | PO | Smallwood, Angela B. | 1998-07-12 00:00:00 | 86 |
| CinPD | SPEC | SMALLWOOD, JEFFREY D. | 1998-07-12 00:00:00 | 86 |
| CinPD | SPEC | Smallwood, Roger | | 0 |
| CinPD | E911 | SMITH, AMBER | 2016-01-03 00:00:00 | 0 |
| CinPD | PO | Smith, Amy L. | 1999-07-11 00:00:00 | 88 |
| CinPD | PO | SMITH, ANDRIA D. | 2006-04-02 00:00:00 | 100 |
| CinPD | PO | SMITH, ANGELA J. | 1990-05-06 00:00:00 | 73 |
| CinPD | SPEC | SMITH, BRADFORD S. | 2000-01-09 00:00:00 | 89 |
| CinPD | PO | SMITH, CHRISTINA L. | 2006-04-02 00:00:00 | 100 |
| CinPD | PO | SMITH, DEANTE M. | 2017-11-05 00:00:00 | 0 |
| CinPD | PPO | Smith, Donald A. | 1971-09-12 00:00:00 | 56 |
| CinPD | LT | Smith, Donald B. | 1971-02-28 00:00:00 | 55 |
| CinPD | SPEC | SMITH, DOUGLAS G. | 1991-09-15 00:00:00 | 75 |
| CinPD | SPEC | Smith, GeorgeT. | 1960-05-29 00:00:00 | 38 |
| CinPD | PO | SMITH, HOWARD J. | 1991-09-15 00:00:00 | 75 |
| CinPD | SGT | SMITH, JAMEL F. | 1990-10-21 00:00:00 | 74 |
| CinPD | LTC | Smith, James T. | 1973-07-01 00:00:00 | 59 |
| CinPD | PO | SMITH, JOHANNA C. | 2019-01-13 00:00:00 | 0 |
| CinPD | 0 | Smith, John E. | | 0 |
| CinPD | SRPT | SMITH, JULIE A. | 2014-07-06 00:00:00 | 0 |
| CinPD | PO | SMITH, KYLE S. | 1998-07-12 00:00:00 | 86 |
| CinPD | PO | SMITH, KYLE S. | 2019-01-13 00:00:00 | 0 |
| CinPD | PO | SMITH, MICHAEL B. | 2014-05-11 00:00:00 | 0 |
| CinPD | PO | SMITH, MICHAEL R. | 2007-06-17 00:00:00 | 101 |
| CinPD | PO | SMITH, ORLANDO A. | 1994-06-26 00:00:00 | 79 |
| CinPD | PO | SMITH, PAUL D. | 2006-04-02 00:00:00 | 100 |
| CinPD | SGT | Smith, Raymond Jr. | 1980-03-02 00:00:00 | 64 |
| CinPD | PO | SMITH, RICHARD G., JR. | 2001-08-19 00:00:00 | 0 |
| CinPD | PO | Smith, Richard G., Jr. | 2001-08-19 00:00:00 | 91 |
| CinPD | SACC | SMITH, RITA J. | | 0 |
| CinPD | PO | Smith, Robert F. | 1967-11-19 00:00:00 | 49 |
| CinPD | SGT | SMITH, RYAN L. | 1998-07-12 00:00:00 | 86 |
| CinPD | SPEC | SMITH, SHAWN S. | 2002-08-18 00:00:00 | 93 |
| CinPD | PO | SMITH, TAKIA L. | 2014-08-31 00:00:00 | 0 |
| CinPD | PO | Smith, Terry C. | 1981-07-05 00:00:00 | 66 |
| CinPD | SGT | Smith, Thomas D. | 1972-07-23 00:00:00 | 62 |
| CinPD | ADMT | SMITH, VALENCIA A. | 2016-01-03 00:00:00 | 0 |
| CinPD | SGT | Smith, William H. | 1959-10-12 00:00:00 | 37 |
| CinPD | PO | Smoot, Eric D. | 1980-03-02 00:00:00 | 64 |
| CinPD | SGT | SNAPE, ANDREW T. | 2008-06-22 00:00:00 | 102 |
| CinPD | PO | SNEED, DARRIS E. | 1997-01-05 00:00:00 | 83 |
| CinPD | PO | SNEED, MARK E. | 1990-10-21 00:00:00 | 74 |
| CinPD | PO | SNELLING, JAYNE A. | 2004-03-07 00:00:00 | 96 |
| CinPD | CAPT | SNIDER, DOUGLAS G. | 2002-08-18 00:00:00 | 93 |
| CinPD | CAPT | Snider, Gregory K. | | 60 |
| CinPD | CHIEF | Snowden, Michael C. | 1966-06-19 00:00:00 | 47 |
| CinPD | ADMT | SOLDANO, AMANDA H. | | 0 |
| CinPD | PO | SORRELLS, KEVIN L. | 2015-03-15 00:00:00 | 0 |
| CinPD | CT3 | SOULIERE, DONNA L. | 2008-05-18 00:00:00 | 0 |
| CinPD | 0 | Sparks, Gregory | | 0 |
| CinPD | PO | SPAULDING, ESTELLA M. | 2003-09-07 00:00:00 | 95 |
| CinPD | PO | Spellen, Victor N. | 1999-07-11 00:00:00 | 88 |
| CinPD | LT | SPELLMAN, AMANDA C. | | 0 |
| CinPD | CT3 | SPITZNAGEL, LISA A. | | 0 |
| CinPD | SGT | SPRADLIN, MATTHEW S. | 2014-08-31 00:00:00 | 0 |
| CinPD | LT | SPRAGUE, DAVID A. | 2006-04-02 00:00:00 | 100 |
| CinPD | SPEC | SPRAUL, JAMES D. | 1988-10-02 00:00:00 | 71 |
| CinPD | PO | SPRINGER, WILLIAM B. | 1996-01-14 00:00:00 | 81 |
| CinPD | PO | Spurling, Jamie C. | 1999-07-11 00:00:00 | 88 |
| CinPD | PO | SPURLING, KEITH D. | 2001-01-07 00:00:00 | 90 |
| CinPD | 0 | Spurlock, Susan Ricketts Schuerman | 1980-05-11 00:00:00 | 65 |
| CinPD | SPEC | Spurlock, Timothy | 1967-07-23 00:00:00 | 54 |
| CinPD | PO | ST. JOHN, MORGAN L. | 2017-11-05 00:00:00 | 0 |
| CinPD | LTC | Staft, Joseph | | 41 |
| CinPD | 0 | Stahl, Bernard | | 58 |
| CinPD | PO | STALLCUP, ALICE E. | 1999-01-10 00:00:00 | 87 |
| CinPD | 0 | Stanley, David L. | | 0 |
| CinPD | PO | STANTON, THOMAS H. | 1997-01-05 00:00:00 | 83 |
| CinPD | PO | STAPLES, ALPHONSO J. | 1990-05-06 00:00:00 | 73 |
| CinPD | PO | STAPLES, REGINALD L. | 1993-11-14 00:00:00 | 78 |
| CinPD | FOD | STAUBACH, EMILY | 2014-02-16 00:00:00 | 0 |
| CinPD | PO | STAVALE, NICOLINO S. | 2006-04-02 00:00:00 | 100 |
| CinPD | PO | STEEDMAN, EMILY K. | 2019-12-01 00:00:00 | 0 |
| CinPD | PO | STEELE, GENESIS M. | 2017-11-05 00:00:00 | 0 |
| CinPD | PO | Steele, Julian T. | 1998-01-11 00:00:00 | 85 |
| CinPD | SPEC | Steigert, James "Pooh Bear" | | 56 |
| CinPD | PPO | Steinbach, Martin C. | | 0 |
| CinPD | 0 | Steineman, David | 1972-07-23 00:00:00 | 62 |
| CinPD | PO | Steiner, Jerome R. | 1960-05-29 00:00:00 | 38 |
| CinPD | PO | Steinwert, Vincent G. | 1972-07-30 00:00:00 | 57 |
| CinPD | CT3 | STEMMERDING, SALLY A. | 2002-04-21 00:00:00 | 0 |
| CinPD | CT3 | STEPHENS, AMY J. | 2018-11-04 00:00:00 | 0 |
| CinPD | PO | STEPHENS, JAY H. | 2004-03-07 00:00:00 | 96 |
| CinPD | SGT | STERBLING, ZACHARY D. | 2007-06-17 00:00:00 | 101 |
| CinPD | SPEC | STEVENS, AMY D. | 1988-10-02 00:00:00 | 71 |
| CinPD | SPEC | STEVENS, JOEY D. | 1988-10-02 00:00:00 | 71 |
| CinPD | PO | STEVENSON, ALISHA N. | 2004-12-19 00:00:00 | 98 |
| CinPD | PO | STEVERSON, STEVEN T. | 2014-08-31 00:00:00 | 0 |
| CinPD | SGT | STEWART, BRYANT D. | 2001-01-07 00:00:00 | 90 |
| CinPD | PO | STEWART, DELBERT S. | 2002-02-17 00:00:00 | 92 |
| CinPD | PO | Stewart, George | 1971-02-28 00:00:00 | 55 |
| CinPD | PO | STEWART, MARCUS A. | 2019-01-13 00:00:00 | 0 |
| CinPD | PO | STEWART, MATTHEW S. | 2019-12-01 00:00:00 | 0 |
| CinPD | PO | Stewart, Michelle C. | 1997-07-20 00:00:00 | 84 |
| CinPD | PO | STEWART, NAOMI | 2017-11-05 00:00:00 | 0 |
| CinPD | OD | STINSON, CORY J. | 2016-01-03 00:00:00 | 0 |
| CinPD | OD | STOKES, JAZMINE | 2016-01-03 00:00:00 | 0 |
| CinPD | PO | STONE, JULIE M. | 1995-04-30 00:00:00 | 80 |
| CinPD | PO | STONE, SHAWNDA F. | 2005-09-25 00:00:00 | 99 |
| CinPD | SGT | Stonestreet, Freddie | 1966-09-25 00:00:00 | 47 |
| CinPD | PO | STORMES, BRYAN K. | 1999-01-10 00:00:00 | 87 |
| CinPD | PO | STOUP, PHILIP G. | 1993-11-14 00:00:00 | 78 |
| CinPD | PO | STRATMANN, BRETT T. | 1997-01-05 00:00:00 | 83 |
| CinPD | SPEC | STRAWTHER, ALVIN R. | 1988-10-02 00:00:00 | 71 |
| CinPD | 0 | Streckfuss, Jeffrey M. | | 0 |
| CinPD | PO | STRECKFUSS, NANCY | 1992-06-07 00:00:00 | 76 |
| CinPD | 0 | Streicher, Catherine (Erhardt)(McKeown) | 1991-09-15 00:00:00 | 75 |
| CinPD | CHIEF | Streicher, Thomas H. | 1974-09-08 00:00:00 | 60 |
| CinPD | PO | Stricker, Brian P. | 1973-08-19 00:00:00 | 63 |
| CinPD | 0 | Stricklen, Lesa D. | | 0 |
| CinPD | PO | Stromberg, Mark A. | 2002-02-17 00:00:00 | 92 |
| CinPD | SGT | Strub, Nicholas | | 0 |
| CinPD | PO | STRUNK, KYLE S. | 2006-04-02 00:00:00 | 100 |
| CinPD | PO | Studnicka, Robert I. | 2000-01-09 00:00:00 | 89 |
| CinPD | PO | Sturgeon, Harold L. | 2002-08-18 00:00:00 | 93 |
| CinPD | PO | SUITER, CYNTHIA L. | 2014-07-20 00:00:00 | 0 |
| CinPD | SGT | SULFSTED, RICHARD C. | 1989-10-08 00:00:00 | 72 |
| CinPD | SPEC | Sullivan, Norman "Wes" | 1969-05-04 00:00:00 | 52 |
| CinPD | PO | SULLIVAN, RICHARD A. | 2015-03-15 00:00:00 | 0 |
| CinPD | SGT | SULTON, CHRISTOPHER K. | 1996-07-07 00:00:00 | 82 |
| CinPD | PO | SUNDBERG, IAN M. | 2019-12-01 00:00:00 | 0 |
| CinPD | PO | Supe, Ronald L. | 2000-01-09 00:00:00 | 89 |
| CinPD | LT | SUTER, WILLIAM W. | 2001-01-07 00:00:00 | 90 |
| CinPD | CAPT | SWINGLEY, DENNIS L. | 1996-07-07 00:00:00 | 82 |
| CinPD | PIO | SZINK, EMILY A. | 2021-01-10 00:00:00 | 0 |
| CinPD | SGT | Tabar, Carl | 1967-07-23 00:00:00 | 54 |
| CinPD | 0 | Taber, Charles | | 0 |
| CinPD | PO | TACKETT, JONCE W. | 2014-08-31 00:00:00 | 0 |
| CinPD | STKP | TANNER, THOMAS J. | 2012-01-22 00:00:00 | 0 |
| CinPD | SSTKP | TANNER, THOMAS J. | 2012-01-22 00:00:00 | 0 |
| CinPD | SPEC | Tanner, Timothy A. | 1987-07-05 00:00:00 | 69 |
| CinPD | PO | TARVIN, SHAWN R. | 1992-06-07 00:00:00 | 76 |
| CinPD | PO | TAULBEE, JOHN P. | 2004-03-07 00:00:00 | 96 |
| CinPD | CT3 | TAYLOR SCHULTE, LORI L. | 1995-04-23 00:00:00 | 0 |
| CinPD | PO | TAYLOR, ANDREA D. | 1997-01-05 00:00:00 | 83 |
| CinPD | PO | TAYLOR, CHRISTOPHER A. | 1997-01-05 00:00:00 | 83 |
| CinPD | SPEC | TAYLOR, DANIEL L. | 1995-04-30 00:00:00 | 80 |
| CinPD | PO | TAYLOR, DUANYEL D. | 2004-12-19 00:00:00 | 98 |
| CinPD | SPEC | Taylor, Glenn | 1971-02-28 00:00:00 | 55 |
| CinPD | SPEC | Taylor, John L | 1966-09-25 00:00:00 | 0 |
| CinPD | PO | TAYLOR, KAREN D. | 2005-09-25 00:00:00 | 99 |
| CinPD | 0 | Taylor, Mark | | 0 |
| CinPD | LT | Taylor, Melvin Aaron | | 0 |
| CinPD | E911 | TEAL, MARY E. | 2016-01-03 00:00:00 | 0 |
| CinPD | E911 | TERRY, JILL E. | 2016-01-03 00:00:00 | 0 |
| CinPD | SGT | Tessendorf, Richard | | 58 |
| CinPD | PO | Texter, Lilgenia S. | 1999-01-10 00:00:00 | 87 |
| CinPD | PO | Thamann, Kenneth A. | 1980-03-02 00:00:00 | 64 |
| CinPD | LTC | THEETGE, TERESA A. (Neville) | 1990-10-21 00:00:00 | 74 |
| CinPD | PO | THOMAS, BRETT A. | 2004-12-19 00:00:00 | 98 |
| CinPD | PO | THOMAS, CHRISTOPHER L. | 1993-02-07 00:00:00 | 77 |
| CinPD | PPO | Thomas, David L. | 1975-04-13 00:00:00 | 61 |
| CinPD | SGT | Thomas, James | | 0 |
| CinPD | LT | THOMAS, LISA R. | 1990-05-06 00:00:00 | 73 |
| CinPD | PO | Thompson Jr., Gilbert | 1996-01-14 00:00:00 | 81 |
| CinPD | PO | Thompson Jr., Jesse L. | 2002-08-18 00:00:00 | 93 |
| CinPD | SPEC | Thompson, Ernest L. | 1958-11-17 00:00:00 | 36 |
| CinPD | 0 | Thompson, Gilbert W. | | 0 |
| CinPD | CAPT | Thompson, Heydon | | 41 |
| CinPD | 0 | Thompson, Kathy L. | | 0 |
| CinPD | PO | THOMPSON, MATTHEW J. | 1992-06-07 00:00:00 | 76 |
| CinPD | LT | Thompson, Scott | | 56 |
| CinPD | PO | THOMPSON, STAFFORD B. | 1998-01-11 00:00:00 | 85 |
| CinPD | PO | THOMPSON-JACKSON, MARY K. | 1986-03-02 00:00:00 | 67 |
| CinPD | SGT | Thoss, Robert | 1955-07-03 00:00:00 | 29 |
| CinPD | E911 | THREATTS, CLIFFORD A. | 2002-02-24 00:00:00 | 0 |
| CinPD | SGT | Tiemeier, Daniel F. | 1971-10-24 00:00:00 | 56 |
| CinPD | PO | TIGHE, KEVIN F. | 2016-01-03 00:00:00 | 0 |
| CinPD | 0 | Tighe, Timothy | | 0 |
| CinPD | PO | Timperman, James | | 0 |
| CinPD | PO | TODD, CARROLL A. | 2001-01-07 00:00:00 | 90 |
| CinPD | PO | Toepfer, Frederick j. II | 1967-06-18 00:00:00 | 48-4 |
| CinPD | PO | Tolbert, Doris J. | 1980-03-02 00:00:00 | 64 |
| CinPD | PO | TOMMER, KEVIN M. | 2016-01-03 00:00:00 | 0 |
| CinPD | PO | TOMS, JEFFREY W. | | 0 |
| CinPD | SGT | TORLOP, STEFANIE C. | 1998-01-11 00:00:00 | 85 |
| CinPD | 0 | Totten, Daniel | | 0 |
| CinPD | SPEC | TOYEAS, GREGORY J. | 1990-10-21 00:00:00 | 74 |
| CinPD | PO | TRABEL, WILLIAM R. | 2003-02-16 00:00:00 | 94 |
| CinPD | SGT | TRACY, BRIAN R. | 2016-01-03 00:00:00 | 0 |
| CinPD | PO | Traine, Thomas R. | 1990-10-21 00:00:00 | 74 |
| CinPD | PO | TRAUFLER, SCOTT R. | 2014-08-31 00:00:00 | 0 |
| CinPD | PO | Triggs, Alvin V. | 1997-01-05 00:00:00 | 83 |
| CinPD | SGT | TROTTA, BRIAN S. | 1997-07-20 00:00:00 | 84 |
| CinPD | SGT | Truss, Steven M. | 1969-05-04 00:00:00 | 52 |
| CinPD | AA1 | TSCHEINER, Kathy A | 1987-09-06 00:00:00 | 0 |
| CinPD | SGT | TUCKER, CASSANDRA M. | 2000-01-09 00:00:00 | 89 |
| CinPD | SPEC | Tucker, Terrance M. | 1997-07-20 00:00:00 | 84 |
| CinPD | PO | TUDOR, AIDAN D. | 2019-01-13 00:00:00 | 0 |
| CinPD | SGT | TUFANO, SALVATORE J. | 1993-02-07 00:00:00 | 77 |
| CinPD | CT1 | TUNSTILL, DEMARCO, K. | 2014-07-06 00:00:00 | 0 |
| CinPD | SGT | Turner, David R. | 1980-05-11 00:00:00 | 65 |
| CinPD | SPEC | TURNER, JERRY D. | 2001-08-19 00:00:00 | 91 |
| CinPD | SMA | TURNER, TONYA N. | 2021-06-27 00:00:00 | 0 |
| CinPD | PO | TWEHUES, ALYSSA M. | 2016-01-03 00:00:00 | 0 |
| CinPD | CAPT | Twilling, Paul E. | 1956-01-09 00:00:00 | 30 |
| CinPD | LTC | Twitty, Ronald J. | 1973-07-01 00:00:00 | 59 |
| CinPD | PO | TYUS, DARRYL E. | 2007-06-17 00:00:00 | 101 |
| CinPD | SPEC | UHLENBROCK, ROBERT C. | 1996-07-07 00:00:00 | 82 |
| CinPD | SPEC | Unger, Ralph Jr. | 1972-07-23 00:00:00 | 62 |
| CinPD | PO | UPCHURCH, ANTHONY D. | 1990-05-06 00:00:00 | 73 |
| CinPD | OD | UPCHURCH, LYDIA L. | 2016-01-03 00:00:00 | 0 |
| CinPD | PO | UPCHURCH, ROBIN L. | 1990-10-21 00:00:00 | 74 |
| CinPD | PO | URUCI, AMIR | 2019-01-13 00:00:00 | 0 |
| CinPD | PO | UTECHT, DOUGLAS R. | 2007-06-17 00:00:00 | 101 |
| CinPD | PO | UTECHT, ROBERTA M. | 2006-04-02 00:00:00 | 100 |
| CinPD | PO | UTLEY, CHARLES W. | 2004-03-28 00:00:00 | 97 |
| CinPD | PO | VALENTINO, ROSE M. | 2008-06-22 00:00:00 | 102 |
| CinPD | PO | Valone, Samual C. | 1981-07-05 00:00:00 | 66 |
| CinPD | PO | VAN CLEVE, PHILIP M. | 2015-03-15 00:00:00 | 0 |
| CinPD | SGT | VAN DYNE, JOHN M. | 2004-12-19 00:00:00 | 98 |
| CinPD | REC | Van Hook, Christopher | 2003-02-16 00:00:00 | 94 |
| CinPD | LT | VAN HORN, ROBERT A. | 2007-06-17 00:00:00 | 101 |
| CinPD | PO | VAN KESTEREN DENNIS A. | 2005-09-25 00:00:00 | 99 |
| CinPD | PO | VAN STEELANDT JAMES H. | 1991-09-15 00:00:00 | 75 |
| CinPD | PO | VANCE, ANGELA C. | 1990-05-06 00:00:00 | 73 |
| CinPD | PO | VANDERPOOL, CHARLES R. | 2008-06-22 00:00:00 | 102 |
| CinPD | PO | VANDERPOOL, KENNETH T. | 2002-08-18 00:00:00 | 93 |
| CinPD | PO | VANDERYT, COLIN M. | 2019-01-13 00:00:00 | 0 |
| CinPD | SPEC | VANOVER, CHARLES R. | 1997-07-20 00:00:00 | 84 |
| CinPD | LT | VAUGHN, COLIN M. | 1999-07-11 00:00:00 | 88 |
| CinPD | PO | Vaughn, Gary | 1967-04-07 00:00:00 | 48-2 |
| CinPD | PO | VAUGHN, JENNETT J. | 2003-09-07 00:00:00 | 95 |
| CinPD | PO | Vaughn, John L. | 1992-06-07 00:00:00 | 76 |
| CinPD | PO | VAZQUEZ, CARMELIA C. | 2008-06-22 00:00:00 | 102 |
| CinPD | LT | VENNEMEIER, MARK J. | 1986-11-30 00:00:00 | 68 |
| CinPD | LT | Ventre, Douglas C. | 1981-07-05 00:00:00 | 66 |
| CinPD | SGT | Ventre, Gregory J. | 1980-05-11 00:00:00 | 65 |
| CinPD | SPEC | VENTRE, JENNIFER M. | 1990-05-06 00:00:00 | 73 |
| CinPD | SGT | VENTRE, MATTHEW D. | 2007-06-17 00:00:00 | 101 |
| CinPD | PO | Ventre, Steven L. | 1980-05-11 00:00:00 | 65 |
| CinPD | PO | Verser, David | 1993-02-07 00:00:00 | 77 |
| CinPD | SGT | Vickers, Phillip R. | 1973-07-01 00:00:00 | 59 |
| CinPD | 0 | Vickers, Sandra | | 0 |
| CinPD | PO | VIDOUREK, MOLLY K. | 2019-12-01 00:00:00 | 0 |
| CinPD | PO | VILLARREAL, IGNACIO | 2016-01-03 00:00:00 | 0 |
| CinPD | PO | VILLING, STEPHEN A. | 1998-07-12 00:00:00 | 86 |
| CinPD | PO | VILLING, VIRGINIA L. | 1994-06-26 00:00:00 | 79 |
| CinPD | PO | VINCENT, FREDDIE L., JR. | 1995-04-30 00:00:00 | 80 |
| CinPD | PO | VINEYARD, MANDY C. | 2007-06-17 00:00:00 | 0 |
| CinPD | SPEC | Vinson, Manuel | 1973-07-01 00:00:00 | 59 |
| CinPD | LT | VOELKERDING, JASON T. | 1999-01-10 00:00:00 | 87 |
| CinPD | SPEC | VOGEL, RICHARD C., JR. | 1990-05-06 00:00:00 | 73 |
| CinPD | SGT | Vogel, Richard C., Sr. | | 0 |
| CinPD | SGT | Vogel, William H. | 1955-06-20 00:00:00 | 29 |
| CinPD | SGT | VOGELER, MATTHEW J. | 1999-07-11 00:00:00 | 88 |
| CinPD | PO | VOGELER, MICHELLE A. | 1999-01-10 00:00:00 | 87 |
| CinPD | PO | VOGELPOHL, CHRISTOPHER M. | 1998-01-11 00:00:00 | 85 |
| CinPD | LT | VOGELPOHL, ERIC A. | 1995-04-30 00:00:00 | 80 |
| CinPD | PO | Vollman, Leonard P. | 1973-08-19 00:00:00 | 63 |
| CinPD | PO | VOLLNER, GREGORY M. | 2006-04-02 00:00:00 | 100 |
| CinPD | 0 | Von Hagel, Donald | | 0 |
| CinPD | SPEC | VON HOLLE, PAUL J. | 1991-09-15 00:00:00 | 75 |
| CinPD | PO | Von Luehrte, Thomas P. | 1974-09-08 00:00:00 | 0 |
| CinPD | PO | VOSS, WESTON C. | 2016-01-03 00:00:00 | 0 |
| CinPD | SGT | VUYANCIH, BRIAN J. | 2003-09-07 00:00:00 | 95 |
| CinPD | PO | WADDLE, PHILIP A., JR. | 1989-10-08 00:00:00 | 72 |
| CinPD | SGT | WAGERS, ANTHONY W. | 2009-11-01 00:00:00 | 0 |
| CinPD | ADMT | WAGNER, KATHERINE M. | | 0 |
| CinPD | SACC | WAGNER, NANCY E. | | 0 |
| CinPD | PO | WAHOFF, TIMOTHY A | 2019-12-01 00:00:00 | 0 |
| CinPD | SGT | Wainscott, John L. | 1989-10-08 00:00:00 | 72 |
| CinPD | SGT | WAITES, JAMES T. | 1992-06-07 00:00:00 | 76 |
| CinPD | PO | Waldeck, Chris M. | 1968-03-24 00:00:00 | 50 |
| CinPD | PO | WALDMAN, MATTHEW M. | 2017-11-05 00:00:00 | 0 |
| CinPD | PO | WALKER, CAROL S. | 1993-02-07 00:00:00 | 77 |
| CinPD | PO | WALKER, CURTIS E. | 1999-01-10 00:00:00 | 87 |
| CinPD | SASP | WALKER, SONYA M. | 2012-01-08 00:00:00 | 0 |
| CinPD | PO | WALLACE, JASON A. | 2014-08-31 00:00:00 | 0 |
| CinPD | PO | Wallace, Larry | 1971-10-24 00:00:00 | 56 |
| CinPD | 0 | Wallace, Raymond | 1986-11-30 00:00:00 | 68 |
| CinPD | SGT | Waller, Thomas M. | 1972-10-29 00:00:00 | 58 |
| CinPD | PO | WALLET, JOSHUA J. | 2014-05-11 00:00:00 | 0 |
| CinPD | E911 | WALLS, LONESA C. | 2016-09-25 00:00:00 | 0 |
| CinPD | AOD | WALPOLE, MELISSA A. | 2016-03-20 00:00:00 | 0 |
| CinPD | PO | WANDSTRAT, CHRISTOPHER A. | 2016-01-03 00:00:00 | 0 |
| CinPD | PO | WARD, ANTHONY | 1991-09-15 00:00:00 | 0 |
| CinPD | PO | WARD, CHRISTOPHER E. | 2008-06-22 00:00:00 | 102 |
| CinPD | PO | Ward, Dean | | 0 |
| CinPD | PO | WARD, EMILY N. | 2017-11-05 00:00:00 | 0 |
| CinPD | PO | WARD, NEDRA Y. | 2001-08-19 00:00:00 | 91 |
| CinPD | DEO | WARD, Phyllys A. | 1989-07-09 00:00:00 | 0 |
| CinPD | PO | WARD, TRACY L. | | 0 |
| CinPD | SGT | WARD, WILLIAM H. | 1989-10-08 00:00:00 | 72 |
| CinPD | PO | WARD, WILLIAM W. | 2008-06-22 00:00:00 | 102 |
| CinPD | FOD | WASHINGTON, KELVIN | 2012-12-23 00:00:00 | 0 |
| CinPD | PO | Wasson, Kathy L. | 2002-08-18 00:00:00 | 93 |
| CinPD | PO | WATKINS, AARON M. | 2016-01-03 00:00:00 | 0 |
| CinPD | SPEC | WATKINS, ROBERT J. | 1989-10-08 00:00:00 | 72 |
| CinPD | PO | Watson, Gary "Wazoo" | | 59 |
| CinPD | PO | WATSON, TERRELL J. | 2017-11-09 00:00:00 | 0 |
| CinPD | PO | WATSON, TIMOTHY K. | 2004-12-19 00:00:00 | 98 |
| CinPD | SGT | WATTS, WILLIAM P. | 1981-07-05 00:00:00 | 66 |
| CinPD | 0 | Webb, Barry K. | | 0 |
| CinPD | LT | Webb, Randy L. | 1988-10-02 00:00:00 | 71 |
| CinPD | PO | WEBB, WILLIAM E. | | 0 |
| CinPD | PO | Weber, Richard | 1964-03-09 00:00:00 | 42 |
| CinPD | CT1 | WEBER, YVONNE | 2016-06-19 00:00:00 | 0 |
| CinPD | SPEC | Webster, Roger | | 0 |
| CinPD | PO | WEIDLE, DAVID A. | 2002-08-18 00:00:00 | 93 |
| CinPD | PO | WEIGAND, THOMAS J. | 2002-02-17 00:00:00 | 92 |
| CinPD | ADMT | WEILER, ANGELA M | 2004-12-26 00:00:00 | 0 |
| CinPD | PO | Weinschelbaum, Charles | 1969-11-26 00:00:00 | 53 |
| CinPD | PO | Weisman, Alicia T. | 2001-01-07 00:00:00 | 90 |
| CinPD | LT | Weisman, Douglas M. | 1990-05-06 00:00:00 | 73 |
| CinPD | PO | Weithofer, James N. | 1976-10-03 00:00:00 | 63 |
| CinPD | PO | WEITLAUF, JARED W. | 2016-12-04 00:00:00 | 0 |
| CinPD | PO | WELLBORN, JR., OTIS J. | | 0 |
| CinPD | E911 | WELLS, CHRISTOPHER J. | 2016-09-25 00:00:00 | 0 |
| CinPD | PO | WELLS, CHRISTOPHER T. | 2016-12-04 00:00:00 | 0 |
| CinPD | 0 | Wells, Donald | | 0 |
| CinPD | SGT | Wells, Kenneth L. | 1980-03-02 00:00:00 | 64 |
| CinPD | PO | WELLS, THOMAS R. | 1995-04-30 00:00:00 | 80 |
| CinPD | E911 | WELLS, VALENCIA A. | 2016-01-03 00:00:00 | 0 |
| CinPD | PO | WERLING, DONALD J. | 2007-06-17 00:00:00 | 101 |
| CinPD | PO | WERMUTH, CHRISTOPHER M. | 2014-08-31 00:00:00 | 0 |
| CinPD | PO | Werner III, Albert J. | 1996-07-07 00:00:00 | 82 |
| CinPD | PO | WERNER, MARY K. | 1999-07-11 00:00:00 | 88 |
| CinPD | PO | WESLEY, TROY E. | 2014-08-31 00:00:00 | 0 |
| CinPD | 0 | West, David A. | | 58 |
| CinPD | PO | WEST, KEITH M. | 2019-12-01 00:00:00 | 0 |
| CinPD | PO | West, Margaret (Scarfano) | 1988-10-02 00:00:00 | 71 |
| CinPD | CT3 | WEST, TRACY K. | 2008-09-07 00:00:00 | 0 |
| CinPD | PO | Westerbeck, Gary T. | 1980-03-02 00:00:00 | 64 |
| CinPD | SGT | WESTON, MARK M. | 2001-01-07 00:00:00 | 90 |
| CinPD | PO | WEYDA, ERIC W. | 2006-04-02 00:00:00 | 100 |
| CinPD | LT | WEYDA, VICTORIA E. | 2007-06-17 00:00:00 | 0 |
| CinPD | LTC | WHALEN, JAMES L. | 1986-03-02 00:00:00 | 67 |
| CinPD | CHIEF | Whalen, Lawrence E. | 1958-11-17 00:00:00 | 36 |
| CinPD | PO | WHARTON, CHRISTOPHER G. | 1996-01-14 00:00:00 | 81 |
| CinPD | PO | WHARTON, JASON E. | 2001-08-19 00:00:00 | 91 |
| CinPD | PO | WHARTON, LILGENIA S. | 1999-01-10 00:00:00 | 87 |
| CinPD | PO | WHEELER, BRIAN M. | 2005-09-25 00:00:00 | 99 |
| CinPD | PO | WHERLE, MARK E. | 2003-02-16 00:00:00 | 94 |
| CinPD | PO | White Jr., Douglas W. | 2002-08-18 00:00:00 | 93 |
| CinPD | PO | WHITE, ANTHONY | 2007-06-17 00:00:00 | 101 |
| CinPD | PO | WHITE, ANTHONY E. | 1992-06-07 00:00:00 | 76 |
| CinPD | SGT | WHITE, BRADLEY A. | 1992-06-07 00:00:00 | 76 |
| CinPD | SGT | WHITE, CHARLES F. | 1988-10-02 00:00:00 | 71 |
| CinPD | SPEC | White, Donald | 1957-01-28 00:00:00 | 33 |
| CinPD | PO | WHITE, DOUGLAS W., JR | 2002-08-18 00:00:00 | 93 |
| CinPD | PO | WHITE, LOGAN M. | 2014-08-31 00:00:00 | 0 |
| CinPD | PO | WHITE, RACHEL F. | 1999-12-26 00:00:00 | 89 |
| CinPD | SGT | WHITE, ROBERT A., II | 2016-12-04 00:00:00 | 0 |
| CinPD | PO | WHITE, ROBIN D. | 1998-07-12 00:00:00 | 86 |
| CinPD | ADMT | WHITE, STEPHANIE L. | 2012-08-19 00:00:00 | 0 |
| CinPD | SPEC | WHITE, TERRENCE R. | 2002-08-18 00:00:00 | 93 |
| CinPD | SPEC | Whitehead, J. C. Jr. | 1980-03-02 00:00:00 | 64 |
| CinPD | PO | WHITEHEAD, JEANETTE E. | 1992-06-07 00:00:00 | 76 |
| CinPD | PO | Whitehead, Keena | | 0 |
| CinPD | SGT | WHITIS, MICHAEL E. | 2002-08-18 00:00:00 | 93 |
| CinPD | PO | WHITTAKER, TYLER L. | 2019-12-01 00:00:00 | 0 |
| CinPD | CSA | WHITTON, BARRY D. | 1979-10-14 00:00:00 | 0 |
| CinPD | SCPA | WHITTON, HEATHER N. | 2007-07-29 00:00:00 | 0 |
| CinPD | SPEC | WIECZORKOWSKI, JEFFREY M. | 1995-04-30 00:00:00 | 80 |
| CinPD | CT3 | WIEDEMAN, AMANDA M. | 2016-01-03 00:00:00 | 0 |
| CinPD | CAPT | WIESMAN, DOUGLAS M. | 1990-05-06 00:00:00 | 73 |
| CinPD | PO | WIGGINTON, JAMES E. | 1999-07-11 00:00:00 | 88 |
| CinPD | AOD | WIKETTE, RENNE M. | | 0 |
| CinPD | CT3 | WILDER, LEE R.. | | 0 |
| CinPD | ADMT | WILDER, SHEILA B. | 2007-10-28 00:00:00 | 0 |
| CinPD | LT | Wilger, Stephen | 1969-07-20 00:00:00 | 57 |
| CinPD | PO | Wiliams, Phillip | 1968-03-24 00:00:00 | 50 |
| CinPD | E911 | WILKINS, MARY E. | 1988-12-25 00:00:00 | 0 |
| CinPD | SGT | Willhite, Guy L. | 1980-03-02 00:00:00 | 64 |
| CinPD | CT3 | WILLIAMS, AVA K. | 2004-02-01 00:00:00 | 0 |
| CinPD | SGT | Williams, Carolyn A. | 1980-05-11 00:00:00 | 65 |
| CinPD | PO | Williams, Darryl | 1997-01-05 00:00:00 | 83 |
| CinPD | PO | WILLIAMS, GOVERNOR R. | 1996-07-07 00:00:00 | 82 |
| CinPD | CT3 | WILLIAMS, GREGORY L. | 2018-11-04 00:00:00 | 0 |
| CinPD | PO | Williams, Irwin R. | 1999-07-11 00:00:00 | 88 |
| CinPD | STKP | WILLIAMS, JACQUELYN A. | 2015-11-22 00:00:00 | 0 |
| CinPD | LT | WILLIAMS, JOSEPH | 1987-07-05 00:00:00 | 69 |
| CinPD | PO | WILLIAMS, KISHA L. | 2002-02-17 00:00:00 | 92 |
| CinPD | PO | WILLIAMS, MARK C. | 2003-09-07 00:00:00 | 95 |
| CinPD | SGT | WILLIAMS, MICHAEL L. | 1998-01-11 00:00:00 | 85 |
| CinPD | PO | Williams, Patrick L. | 1968-03-24 00:00:00 | 50 |
| CinPD | PO | WILLIAMS, REGINA B. | 1989-07-23 00:00:00 | 0 |
| CinPD | PO | WILLIAMS, RYAN | 2019-12-01 00:00:00 | 0 |
| CinPD | OD | WILLIAMS, SEAN | 2016-01-03 00:00:00 | 0 |
| CinPD | ESDS | WILLIAMS, SONYA L. | 2016-01-03 00:00:00 | 0 |
| CinPD | ADMIN SPEC | Williams, Theresa A. | 1973-12-09 00:00:00 | 0 |
| CinPD | PO | WILLIAMSON, BENJAMIN P. | 2019-12-01 00:00:00 | 0 |
| CinPD | SGT | Williamson, Fred | | 0 |
| CinPD | PO | WILSMAN, ROBERT J. | 1999-07-11 00:00:00 | 88 |
| CinPD | 0 | Wilson, Carolyn | | 0 |
| CinPD | SGT | WILSON, DWAYNE L., JR | 1996-01-14 00:00:00 | 81 |
| CinPD | SGT | WILSON, ROBERT E.D. | 1996-01-14 00:00:00 | 81 |
| CinPD | PO | Wilson, Vincent R. | 1997-07-20 00:00:00 | 84 |
| CinPD | PO | WILSON, WESLEY F., JR. | 1996-01-14 00:00:00 | 81 |
| CinPD | PO | Windeler, Terri L. | 1997-01-05 00:00:00 | 83 |
| CinPD | CRMA | WINFORD, STEVEN D | 2020-11-29 00:00:00 | 0 |
| CinPD | PO | Winfrey, Dionne V. | 1997-07-20 00:00:00 | 84 |
| CinPD | PO | Wingard, Cleon | 1965-09-12 00:00:00 | 45 |
| CinPD | SUPVCL | WINGARD, Mary Jo | 1983-07-01 00:00:00 | 0 |
| CinPD | SACC | WINKFIELD, ANGELA D. | 2010-04-04 00:00:00 | 0 |
| CinPD | ACCT | WINKFIELD, ANGELA D. | 2010-04-04 00:00:00 | 0 |
| CinPD | PO | WINSLOW, MICHAEL L., JR | 2002-08-18 00:00:00 | 93 |
| CinPD | SGT | WINSLOW, MICHELLE A. | 2002-08-18 00:00:00 | 93 |
| CinPD | PO | Winstead, Barbara A. | 1996-01-14 00:00:00 | 81 |
| CinPD | PO | WINSTEAD, DIONDRE L. | 2005-09-25 00:00:00 | 99 |
| CinPD | PO | WINSTEAD, MICHAEL | 1995-04-30 00:00:00 | 80 |
| CinPD | SPEC | Winters, Royce E. | 1980-03-02 00:00:00 | 64 |
| CinPD | SPEC | Winterstein, Daniel | 1961-09-11 00:00:00 | 42 |
| CinPD | PO | WITHERELL, KEITH W. | 1995-04-30 00:00:00 | 80 |
| CinPD | SGT | Witte, Raymond | | 0 |
| CinPD | PO | WLOSZEK, JACOB J. | 2004-03-07 00:00:00 | 96 |
| CinPD | SPEC | Wobser, Laurie J. | 1995-04-30 00:00:00 | 80 |
| CinPD | PO | WOEDL, ANDREW C. | 2001-01-07 00:00:00 | 90 |
| CinPD | SGT | WOELLERT, KENNETH R. | 1989-10-08 00:00:00 | 72 |
| CinPD | CT1 | WOGENSTAHL, NICOLE F. | 2017-02-12 00:00:00 | 0 |
| CinPD | PO | WOLF, ERIC C. | 2019-01-13 00:00:00 | 0 |
| CinPD | SMA | WOLF, ROGER W. | 2013-10-13 00:00:00 | 0 |
| CinPD | PO | WOLFF, JOHN W. | 2014-08-31 00:00:00 | 0 |
| CinPD | SPEC | Wolfram, Carl | 1955-03-07 00:00:00 | 28 |
| CinPD | PO | WOLNER, WILLIAM E.C. | 2008-06-22 00:00:00 | 102 |
| CinPD | PO | Wood, Thomas C. | 1966-11-20 00:00:00 | 48-3? |
| CinPD | OD | WOODALL, DONIELLE R | 2016-01-03 00:00:00 | 0 |
| CinPD | PO | WOODS, DARRELL S. | 2016-01-03 00:00:00 | 0 |
| CinPD | PO | WOODS, SEAN M. | 2000-01-09 00:00:00 | 89 |
| CinPD | PO | Woodyard, Edward "Woody" | 1967-11-19 00:00:00 | 49 |
| CinPD | OD | WRIGHT, ANGELE M. | 2016-01-03 00:00:00 | 0 |
| CinPD | PO | Wright, Virginia L. | 1994-06-26 00:00:00 | 79 |
| CinPD | PO | WUEST, DANIEL R. | 2019-01-13 00:00:00 | 0 |
| CinPD | SGT | Wuest, David J. | | 0 |
| CinPD | PO | WULLENWEBER, RICHARD D. | 1990-05-06 00:00:00 | 73 |
| CinPD | PO | WYLIE, LUKE T. | 2016-01-03 00:00:00 | 0 |
| CinPD | PO | WYSEL, VICTORIA E. | 2007-06-17 00:00:00 | 101 |
| CinPD | PO | YATES, TRISHA B. | 1989-10-08 00:00:00 | 72 |
| CinPD | PO | YENCO, ANDREW G. | 2014-08-31 00:00:00 | 0 |
| CinPD | CAPT | Yetter, Gordon "Gordy" | 1967-07-13 00:00:00 | 48-5 |
| CinPD | CT2 | YISRAEL, YAHVON B. | 2016-06-19 00:00:00 | 0 |
| CinPD | ESDS | YONTZ, MARK A. | 1986-03-02 00:00:00 | 67 |
| CinPD | PO | Yorgovan, John "Yorgie" | 1968-09-15 00:00:00 | 51 |
| CinPD | LT | YORK, KEVIN E. | 1989-10-08 00:00:00 | 72 |
| CinPD | LT | YOUNG, BARBARA M. | 1990-10-21 00:00:00 | 74 |
| CinPD | PO | Young, Carmen M. | 1986-03-02 00:00:00 | 67 |
| CinPD | CRMA | YOUNG, DEBORAH V. | 2021-06-27 00:00:00 | 0 |
| CinPD | SPEC | YOUNG, NATHANIEL W. | 1992-06-07 00:00:00 | 76 |
| CinPD | SGT | Young, Wendel | 1967-04-07 00:00:00 | 48-2 |
| CinPD | PO | YOUNG, WILLIAM R. | 1986-11-30 00:00:00 | 68 |
| CinPD | STKP | YOUNT, JENNIFER M. | | 0 |
| CinPD | PO | ZELLER, ROBERT L. | 2004-12-19 00:00:00 | 98 |
| CinPD | PO | ZICK, OLIVIA J. | 2019-12-01 00:00:00 | 0 |
| CinPD | PO | Ziegler, Mark D. | 1986-11-30 00:00:00 | 68 |
| CinPD | PO | Ziegler, Tina M. | 1993-11-14 00:00:00 | 0 |
| CinPD | SPEC | Zieverink, Edward W, III | | 0 |
| CinPD | SPEC | Zieverink, James A. | 1986-11-30 00:00:00 | 0 |
| CinPD | PO | Zimmerman, Charles | 1972-07-30 00:00:00 | 0 |
| CinPD | SPEC | Zimmerman, Regina A. | 1980-05-11 00:00:00 | 0 |
| CinPD | SPEC | Zoellner, Neal E. | 1979-05-20 00:00:00 | 0 |
| CinPD | PO | ZOPFI, CHARLES W. | 1998-07-12 00:00:00 | 0 |
| CinPD | SPEC | Zoz, Raymond | 1972-07-23 00:00:00 | 0 |
| CinPD | SGT | ZUCKER, DENNIS M. | 2002-02-17 00:00:00 | 0 |
| CinPD | SGT | ZUCKER, JEFFREY M. | 2001-01-07 00:00:00 | 0 |
| CinPD | PO | ZUMAITA, MICHELL A. | 2019-12-01 00:00:00 | 0 |
| CinPD | LT | Zwick, Michael J. | 1981-07-05 00:00:00 | 0 |