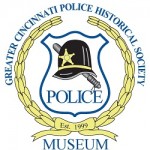 The Greater Cincinnati Police Museum
"Preserving the History of Law Enforcement in the Greater Cincinnati Area"
---
Deputy Robert P. Sacco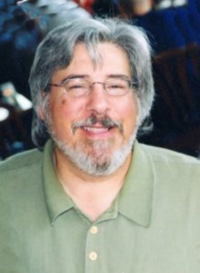 Bob was born August 28, 1952 in Morgantown, West Virginia, the oldest of eight children born to Angelo A. and Edith J. (Scheuvront) Sacco.  His family moved to Cincinnati during 1960.  Bob attended Elder High School, contributed to The Purple Quill, played football, wrestled, and graduated in 1970.  He then became one of the first males to enter the previously all-female Mount Saint Joseph College.  There, he met Mary K. Bahr, and married her on December 28, 1973.
Bob had already joined the Hamilton County Sheriff's Office as a Deputy Sheriff during October 1973, graduating from the Norwood Police Academy.  By 1987, he was promoted to Corporal.  During Police Olympics 1987 Corporal Sacco won a gold medal for shooting.  Most knew him as a respected member of the Regional Enforcement of Narcotics Unit.  He retired as a Sergeant during January 2004, having served more than thirty years.
Not having served enough, he served another fifteen years as a Hamilton County Special Deputy until 2019.
Sergeant Sacco was also a long-time member of the International Police Association; member of the Board of Directors of the Hamilton County Police Association; certified concealed carry instructor, member and past (three-term) president of the Ohio Rifle and Pistol Association; member of the Board of Directors and past president of the Miami Rifle and Pistol Club; member of the Fairfield Sportsman's Association; National Rifle Association Gold Eagle and Benefactor-level Life Member; affiliated with other shooting and hunting organizations.
As a boy, Sergeant Sacco was a Boy Scout and as an adult he was the Scout Leader and Merit Badge Counselor for his son's troop.  They belonged to the Order of the Arrow and the National Honor Society of Boy Scouts of America, and he supported his son in his quest for Eagle Scout.
Deputy Sacco passed away from an infection while awaiting heart surgery on Thursday, February 13, 2020.  He was 67.
He was predeceased by his mother, Edith Sacco.  Sergeant Sacco is survived by his wife of 46 years, Mary K. (Bahr) Sacco; father, Angelo Sacco; son, Anthony (Jessica) Sacco; grandson, A.J.; and siblings, David (Ursula) Sacco, Kim (Norman) Thompson, Lisa Sacco, Angela Sacco-Armocida, Maria Sacco, Carl Sacco, and James Sacco.
A Celebration of Life will be held 3 to 6 p.m. on Monday, February 17, 2020 at the John H. Evans Funeral Home at 741 Center Street in Milford.
Memorials may be made to The Shield, 7149 Ridge Road, Cincinnati, OH 45237.
© 2020 – All rights reserved to LT Stephen R. Kramer RET and the Greater Cincinnati Police Museum