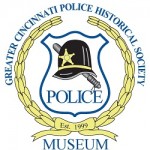 The Greater Cincinnati Police Museum
"Preserving the History of Law Enforcement in the Greater Cincinnati Area"
---
Clerk Typist III Joann A. Alexander
Joann was born June 19, 1952. She attended Samuel Ach Junior High School and Hughes High School and graduated in 1970.
After graduation, Joann took a position as a junior cataloger at the main branch of the Cincinnati Public Library. She became a Clerk Typist at CBS Temporary Services during Decembe 1978. By May 1979, she was working as a CRT Operator for the Hartford Insurance Group. After company lay-offs during April 1982, she took a job as an on-line processor at the Hospital Care Corporation.
Joan joined the Cincinnati Police Division on December 16, 1984 as a Data Entry Operator in the Records Unit. On August 9, 1987 she was promoted to Clerk and assigned to the Warrant Processing Unit. She was promoted again within a year to E911 Operator and transferred to Police Communications Section. During 1990, she was promoted again to Assistant Operator/Dispatcher.
She returned to Records Unit as a Clerk Typist II in 1992. On September 8, 1996, she was promoted to Clerk Typist III and transferred to District 4. On January 24, 1999 she was promoted to Supervising Clerk and assigned back to Records Section. On February 25, 2007, she took a Clerk typist 3 position at Personnel Section and remained there until her retirement on September 1, 2019, with almost 35 years of service and three letters of appreciation and/or commendation.
CTIII Alexander died on March 11, 2020 at the age of 67.
Due to the current pandemic, the services for CTIII are now open only to immediate family and those receiving an invitation.
© All rights reserved to LT Stephen R. Kramer RET and the Greater Cincinnati Police Museum