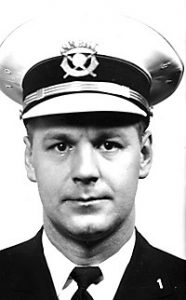 A long overdue honor for Sergeant Charles F. Handorf  will happen when a "secondary street naming" occurs on Wednesday, December 8, 2021, at 12:00 p.m.
The secondary street sign will be located at the intersection of- Warsaw Avenue and Considine Street, where the dedication will take place.
Please join us on December 8 for this dedication. Active and retired, We never forget our own!