The Greater Cincinnati Police Museum
"Preserving the History of Law Enforcement in the Greater Cincinnati Area"
---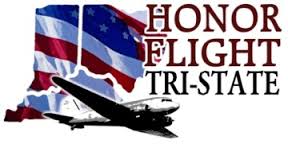 Honor Flight Tri-State has come up with a unique and exciting opportunity. Any Law Enforcement retiree who is also a military veteran is invited to take a Law Enforcement only Honor Flight to Washington DC this fall – AT NO COST TO THE VETERAN. This is open to all local, state and federal law enforcement officers who served their law enforcement careers in our region.
The veterans will visit various war memorials and the National Law Enforcement Memorial.
Eligibility: Any LE retiree/Military Veteran 65 years of age and older who was honorably discharged and is receiving a law enforcement pension. Veterans will be taken in order of age with the oldest veterans first. Only 70 veterans can be taken so sign up quickly. The flight, DC transportation and meals are included at NO COST to the veteran.
Guardians *: Non-spouse family members or friends ages 18 to 64 can accompany their veteran. The companions must pay their own way at a total cost of $475.00. If there aren't enough companions signed up for this flight, Honor Flight Tri-State has a long waiting list of volunteer companions who want to participate to show their appreciation and support for our veterans.
Date: Tuesday October 24, 2017. This is an all-day event. 5:45 arrival at CVG – 10:30 return.
Applications can be filled out on-line at honorflighttristate.org. If the veteran does not have access to the internet, Honor Flight Tri-State will mail him a paper application. Both veteran and guardian applications must be received by June 1, 2017, in order to begin the process. Please have the guardian and veteran reference each other on their applications, submit them back to back so that we know who wants to be with who. ON the "how did you hear about us" line put Law Enforcement Flight.
*Guardian is a term used by Honor Flight Tri-State. A guardian is a companion who will be traveling with the veteran on the Honor Flight.