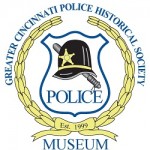 The Greater Cincinnati Police Museum
"Preserving the History of Law Enforcement in the Greater Cincinnati Area"
---
The below article was originally posted by Sgt. Dan Hils, Cincinnati Police FOP President, to a Facebook Group.  Please help with this worthy cause.
There is a man at the door and he is not knocking!
When Cincinnati Police are looking for the worst of the worst, the most dangerous of the criminals, they call the SWAT team into action.
For many years, the officer to take out that door was Shawn George. Shawn's super human strength and incredible bravery made him the obvious choice for this dangerous job. Shawn is now a sergeant and a team leader on the SWAT team. Shawn was a leader on the Department and the SWAT team well before he was a sergeant. Shawn would stand between the threat and us SWAT Negotiators, willing to take the bullet that could come through the door. I always knew he was there for me and took my safety as his personal mission.
Shawn has just taken a personal hit and tragedy. Yesterday his home caught fire and everything was lost.  Apparently, a faulty clothes dryer sparked t he fire, but thankfully Shawn and family are fine.
Monday morning former SWAT team member, Michael Ammann will open an account at the Cincinnati Police Credit Union, 959 W 8th St. Cincinnati OH. 45203. The account will be called the "Shawn George benefit account". Checks to help Shawn could also be mailed to the FOP hall at 1900 Cent ra l Parkway, Cincinnati OH. 45214.
This man of strength and character, who was always willing to take the risk for his brothers, could use a hand after the personal disaster he has experienced.
Please help!
Daniel J. Hils
FOP #69, President